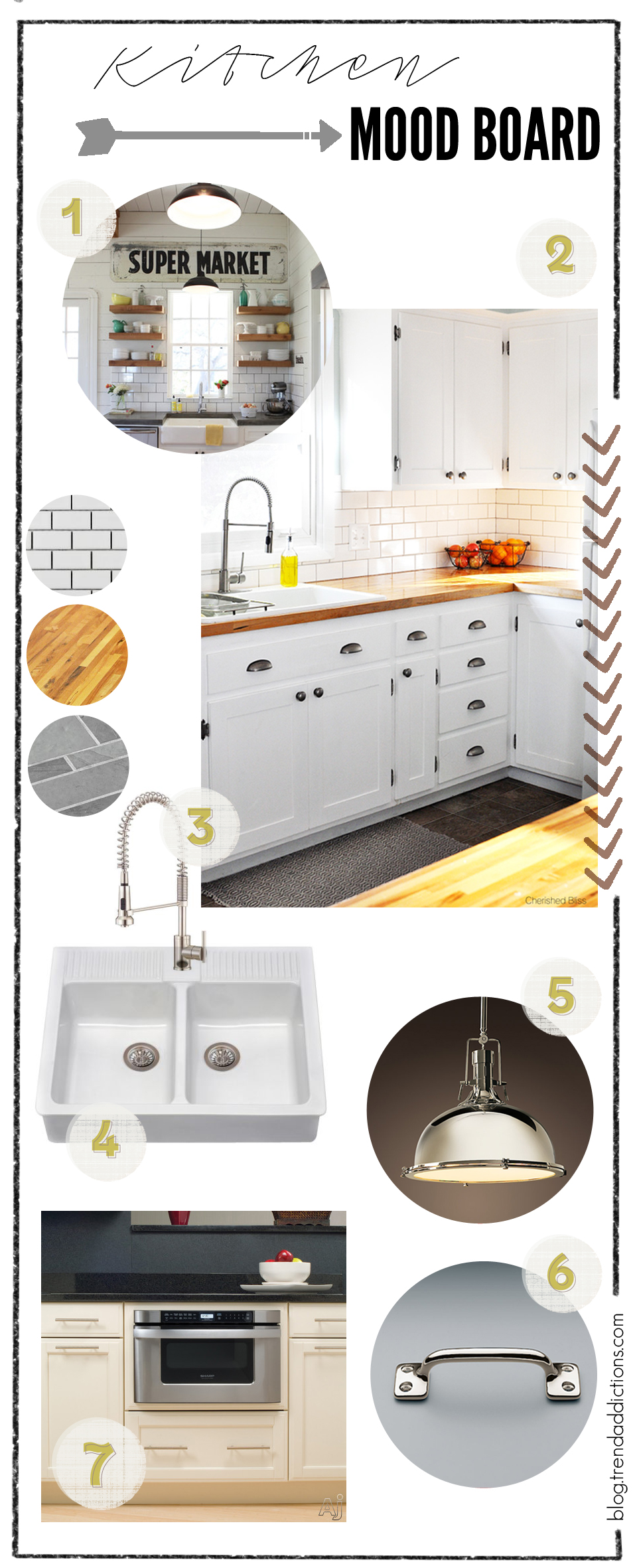 You probably remember how I started this whole purging process. Well, since then I have blackmailed asked the husband if there was any possible way we could get a new kitchen. I never realized just how bad ours was. I'm talking, falling cupboards. Straight out of the wall. Seriously.
He, so lovingly, found a way to get us a new kitchen. I mean, we had to refinance our house — but we're getting a new kitchen! Okay, we were already refinancing…
Ever since we moved into our house, I knew that kitchen needed to be bigger. I've been secretly planning a remodel in my head, and I'm super excited to finally put it to work! There are a couple of things that we know that we need to spend a little more money on, but it will be worth it. We want a counter depth refrigerator, which costs more money for less space. It makes complete sense. Since we already have a small kitchen, we don't want the refrigerator sticking out. It will cost more up front, but I think we will be happier in the long run. We also need to opt for a downdraft range. Again, it will cost more money up front, but in the long run – we won't have to buy a hood and lower the ceiling to fit the piping. We already have a downdraft now, so the duct work is already there. My only concern, is the type we bought. We had to get a Jenn Air – and while they used to be amazing and long lasting, the reviews I've read say otherwise. We are splurging on a microwave drawer. Have you seen these? It's exactly that – a microwave drawer. How cool is that? It will be a huge space saver for us, and it's just freaking cool. I will keep you updated on the process and we hope to start in a couple weeks!


1 // Floating Shelves | Magnolia Homes
2 // White Shaker Cabinets & Butcher Block | Picture via Cherished Bliss
3 // Danze Faucet | Home Depot
4 // DOMSJO Farmhouse Sink | Ikea
5 // Harmon Pendant Lights | Restoration Hardware
6 // Aubrey Pull (Polished Nickel) | Restoration Hardware
7 // Microwave Drawer | Brand Name Appliance