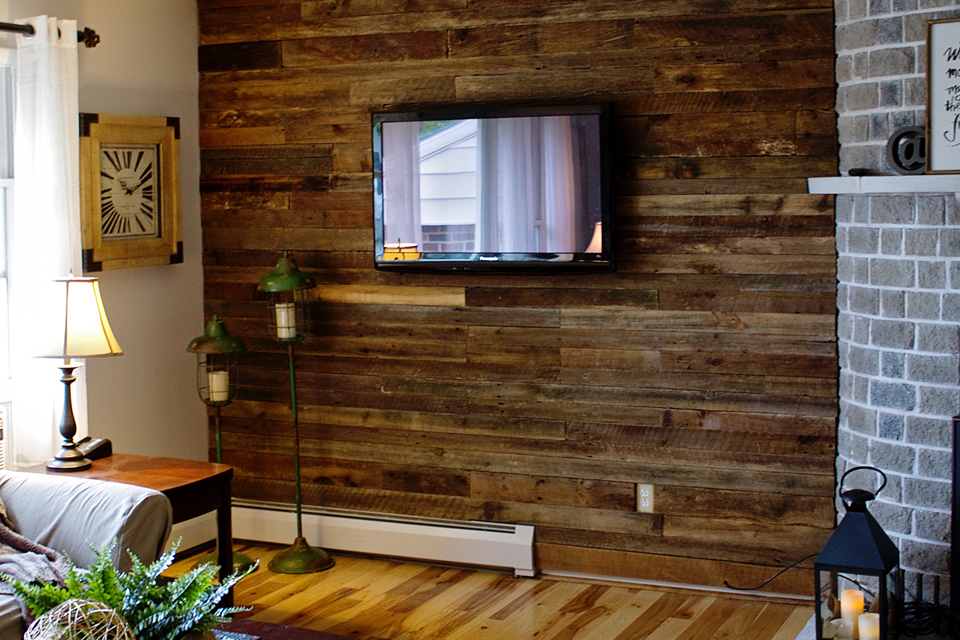 Ashley has been one of my good customers, and one of the customers who has asked for my help in the past.  She, along with Katrina, were quick to jump on board with my new venture. I met with Ashley at her home, went over what she has, what she needs, her budget and her style. She had originally wanted to go with the Rejuvenation Collection, but then later decided to have it all done by me.
Ashley went with the Restoration Collection. I created a mood board of what I thought her style included. The first room I worked on was her living room. She wanted to make this a formal sitting living room, but with a rustic and clean feel. Her husband, CJ, wanted a barn wood wall. With the help of my husband, it came to life. And literally almost ended mine. We had them circling their own house as we were running back and forth cutting pieces to fit. I promised them it would be worth it, and it certainly was.
The second room she wanted me to do, was her master bedroom. She had lavender walls, and wanted to work with that into the mood board. I pulled yellow and grey into the mix and it looked very classy.
The last room was the basement, which is where they spend most of their time. The love the 'movie' feel, and CJ has a love for the Yankees and golf. I decided from the start that I wanted to get some golf clubs and mount them onto barn wood. I love the way it turned out, and so did he.
I apologize in advance for the before pictures, as I had only taken cell phone pictures. I was hoping to get in before the painting, but timing didn't work out.
---
LIVING ROOM MOOD BOARD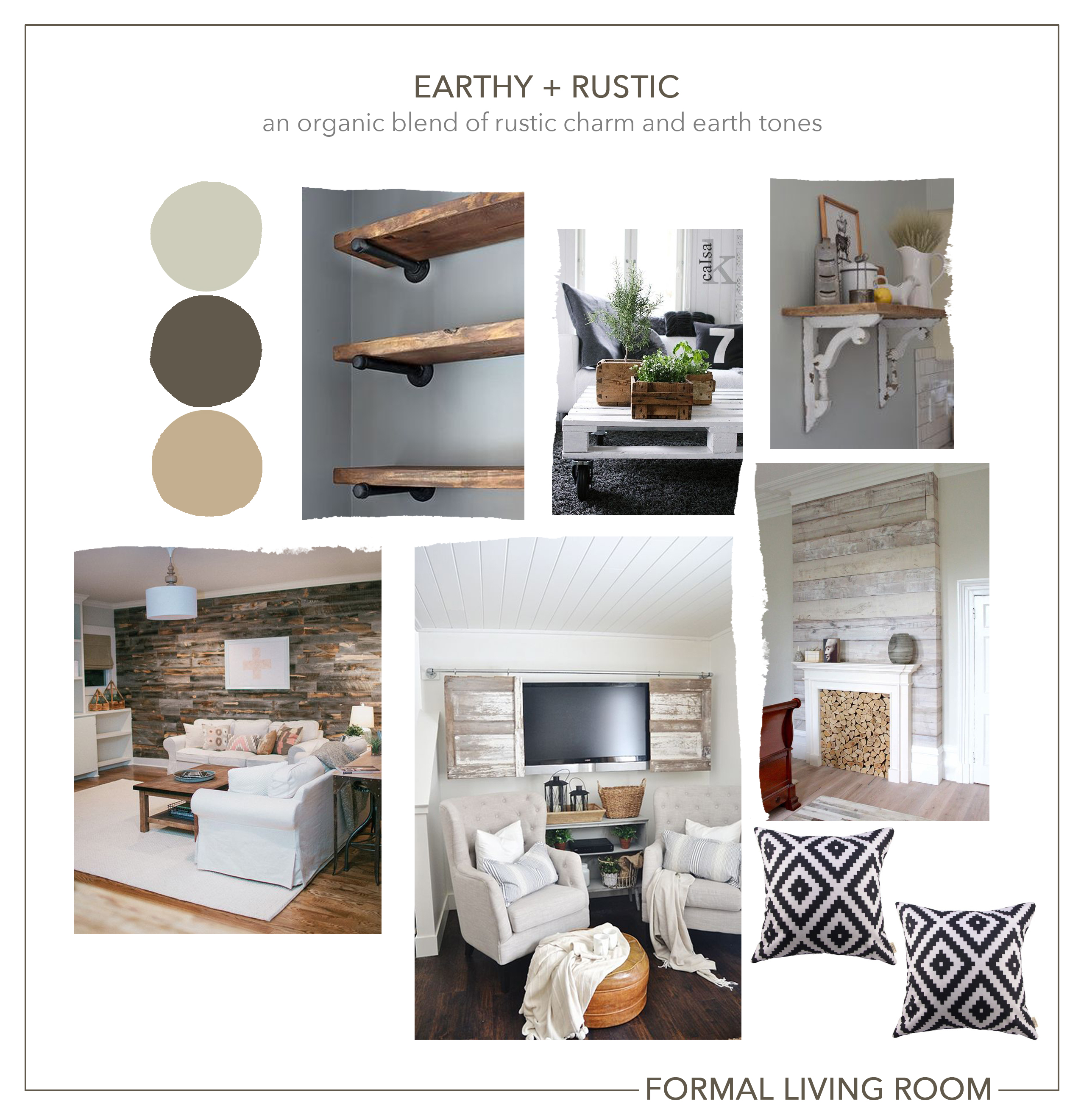 LIVING ROOM BEFORE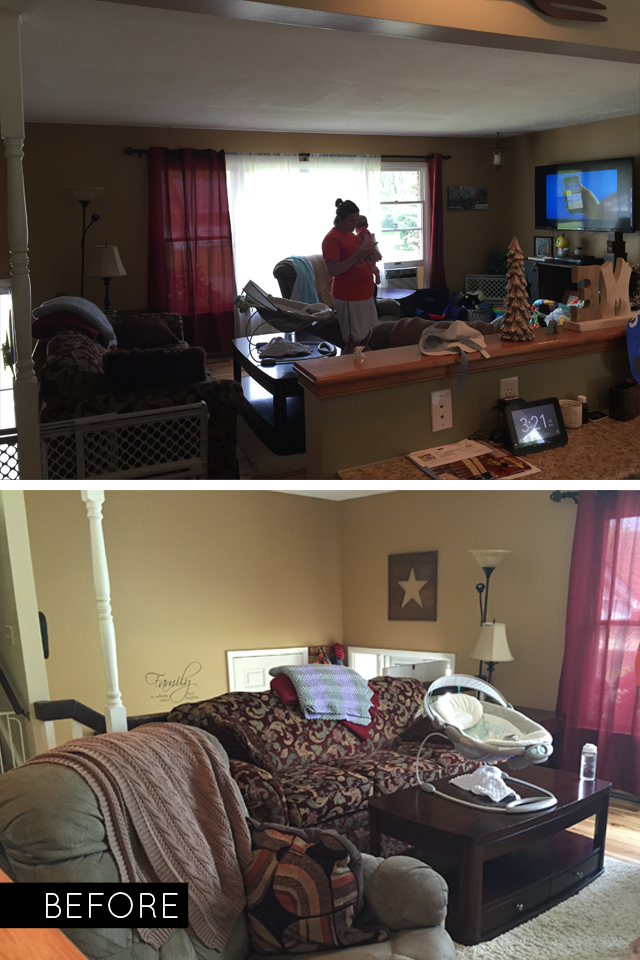 LIVING ROOM AFTER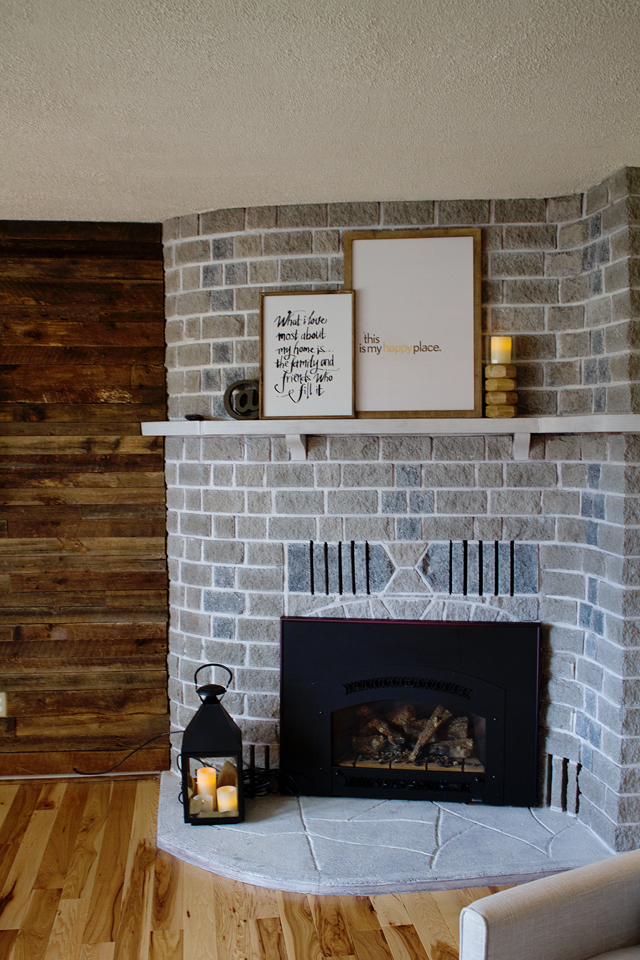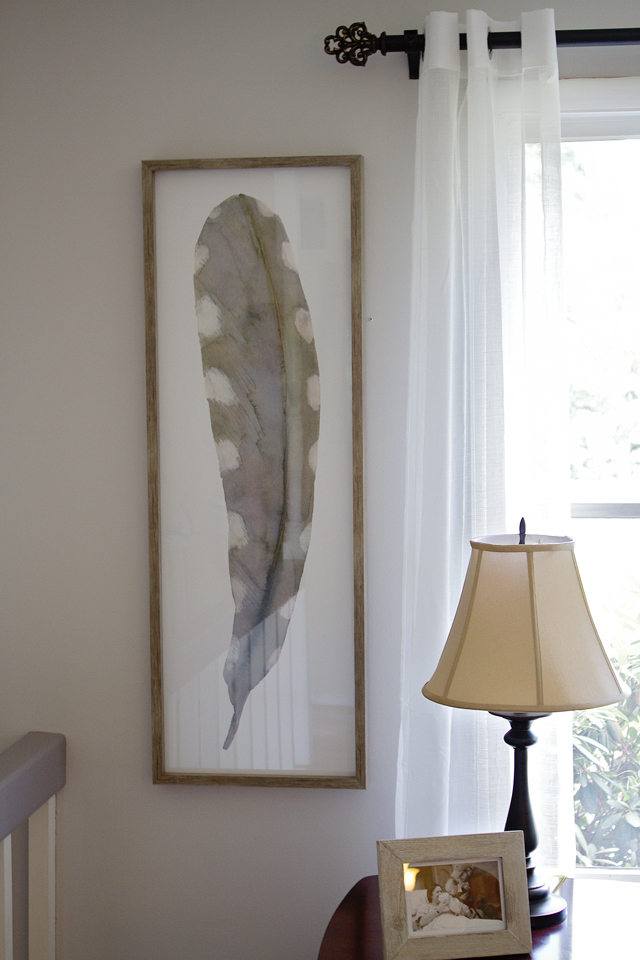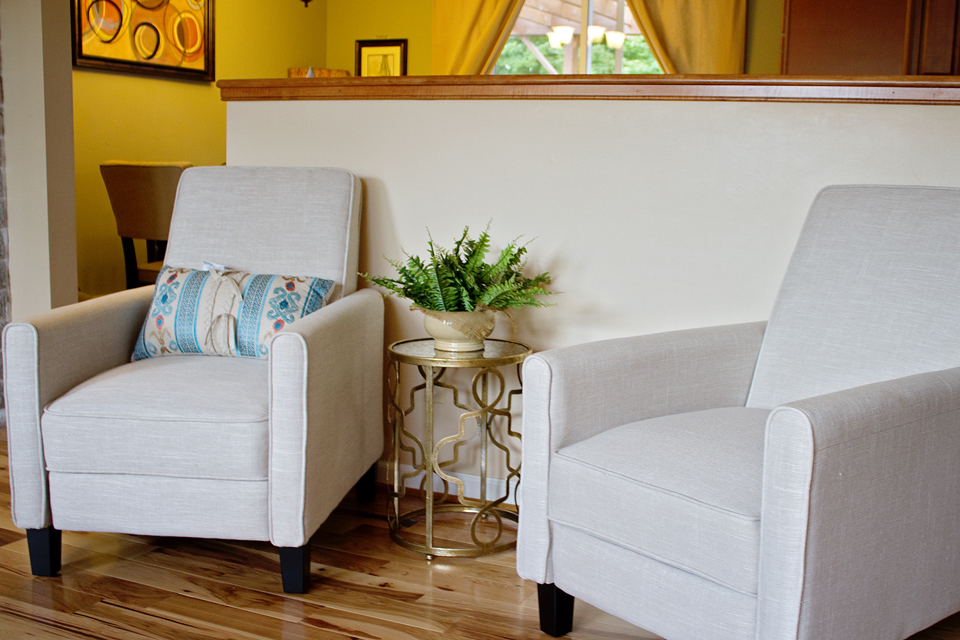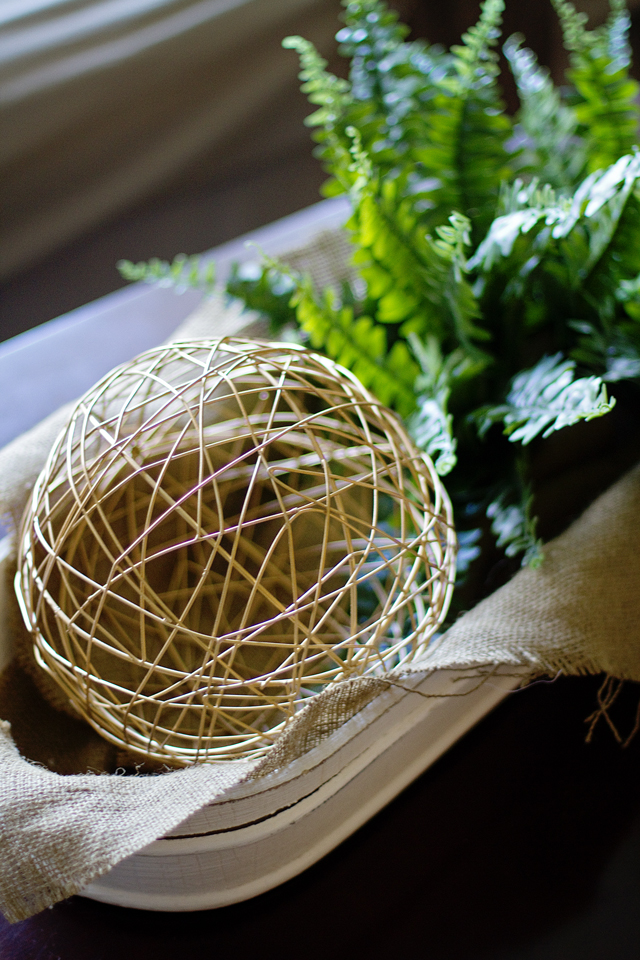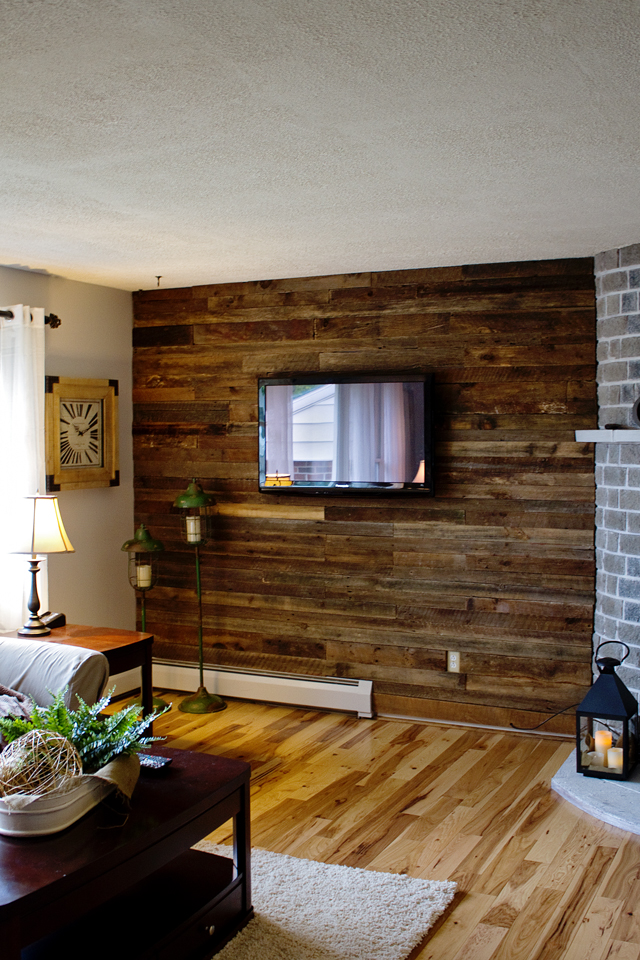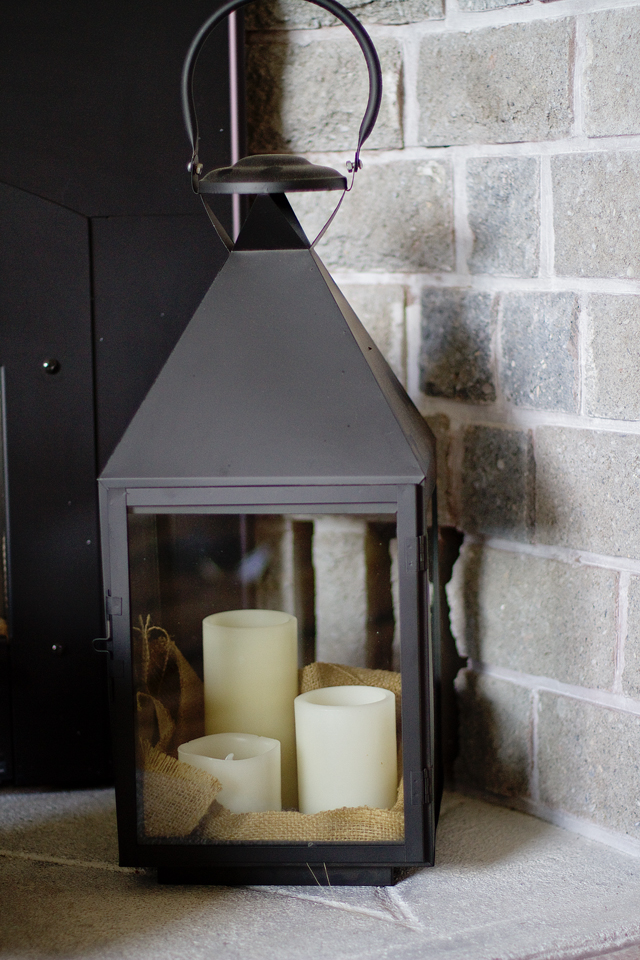 MASTER BEDROOM MOOD BOARD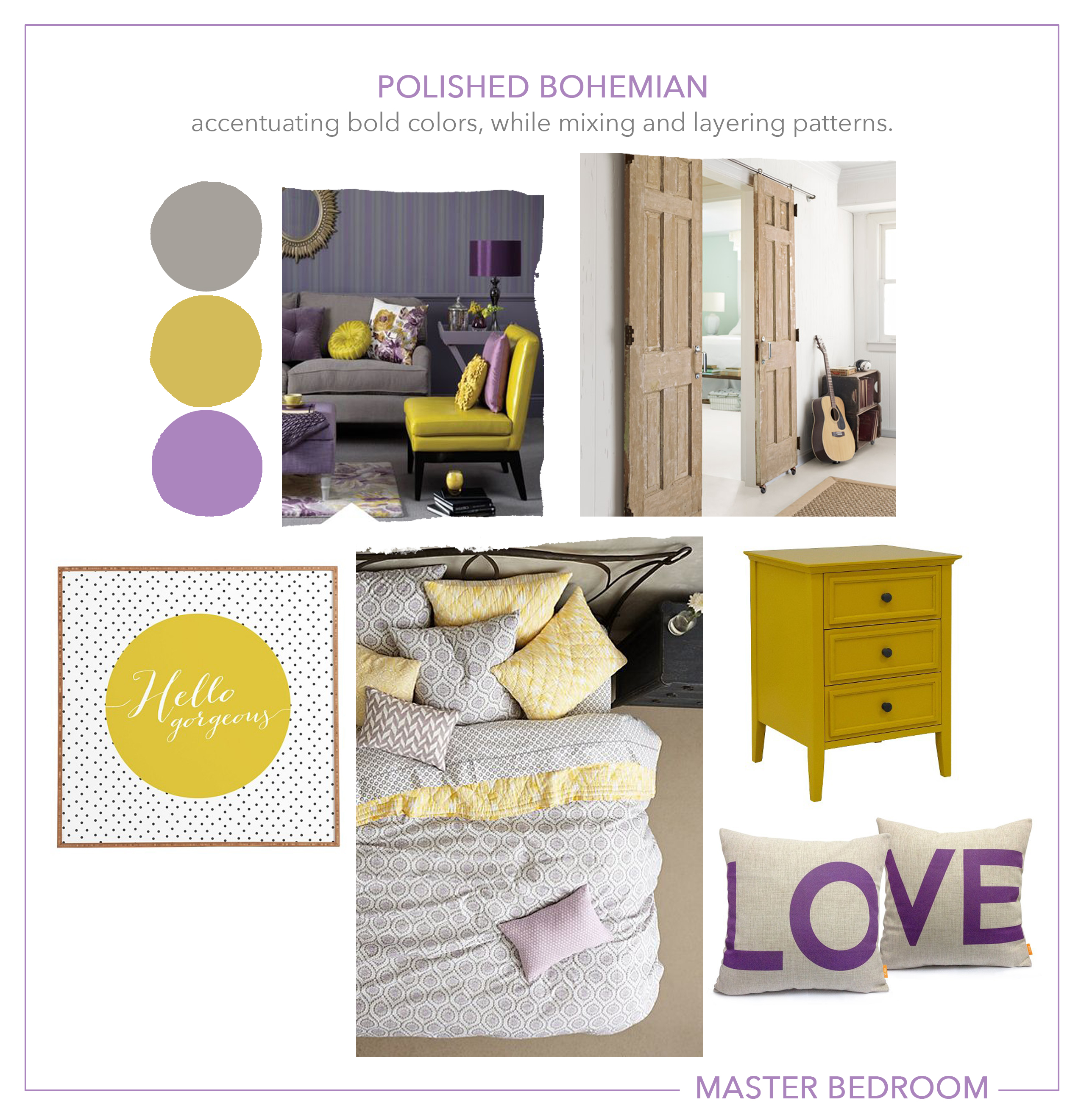 MASTER BEDROOM BEFORE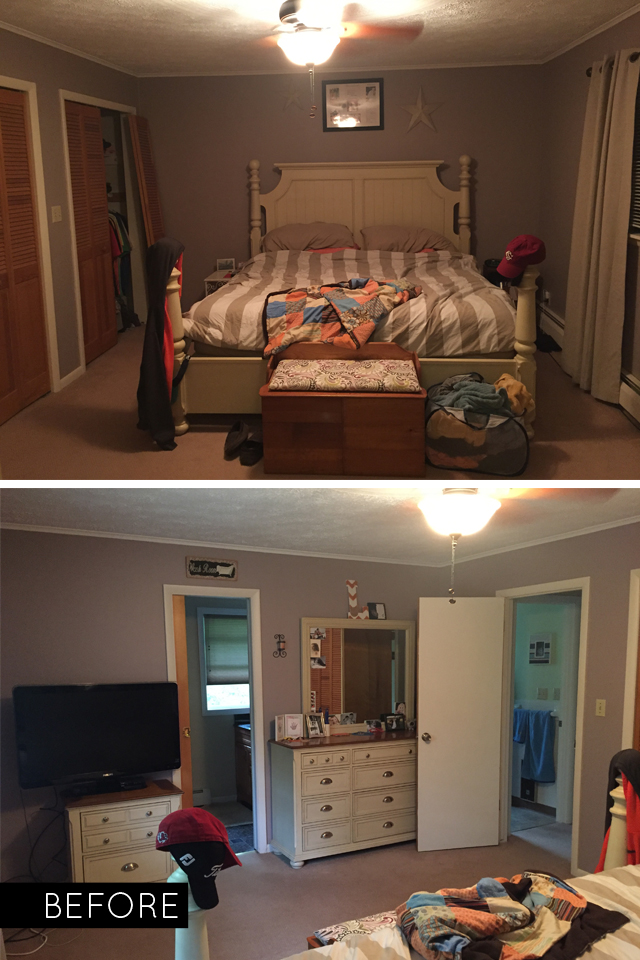 MASTER BEDROOM AFTER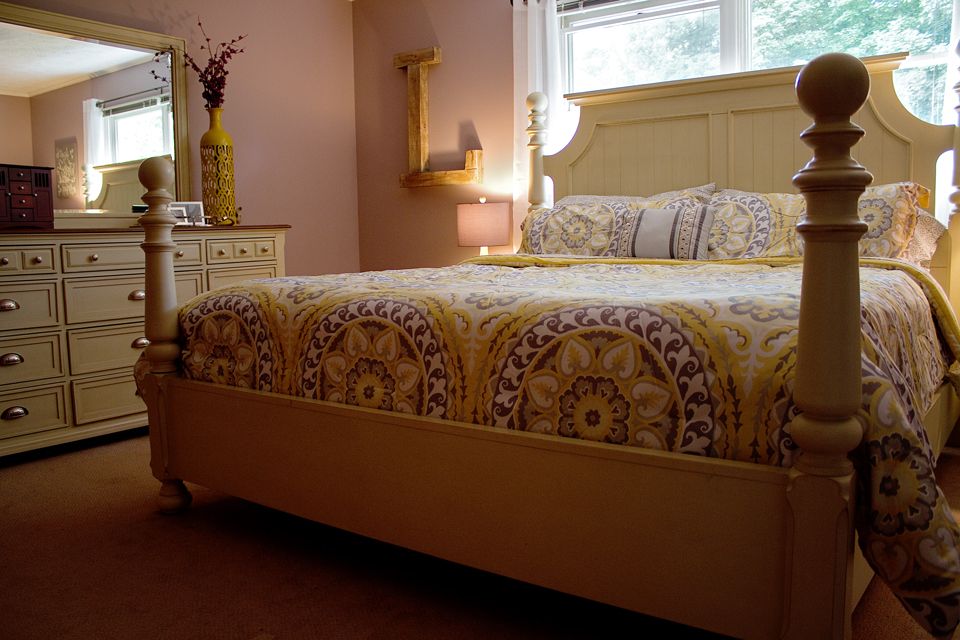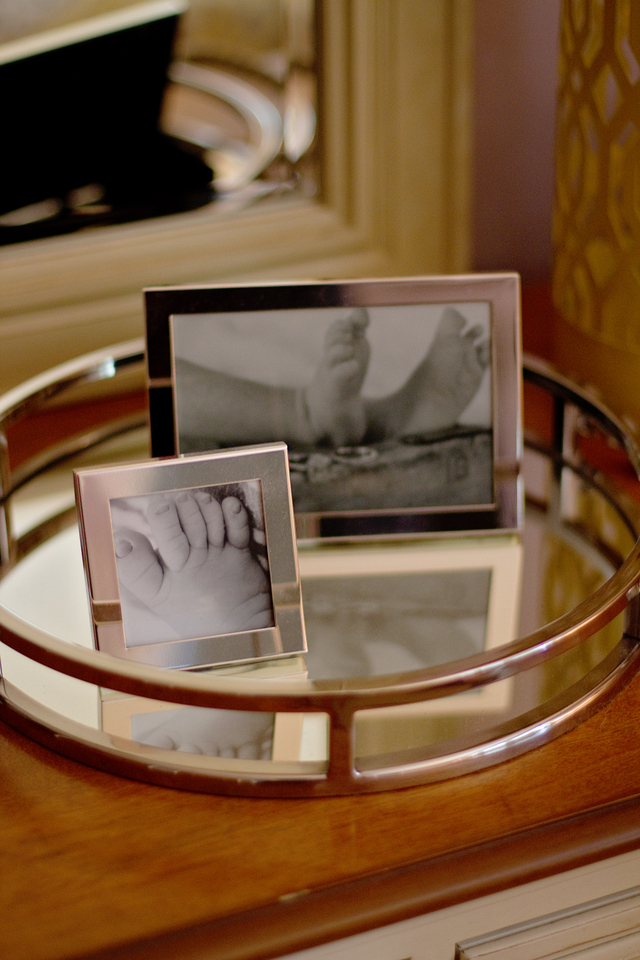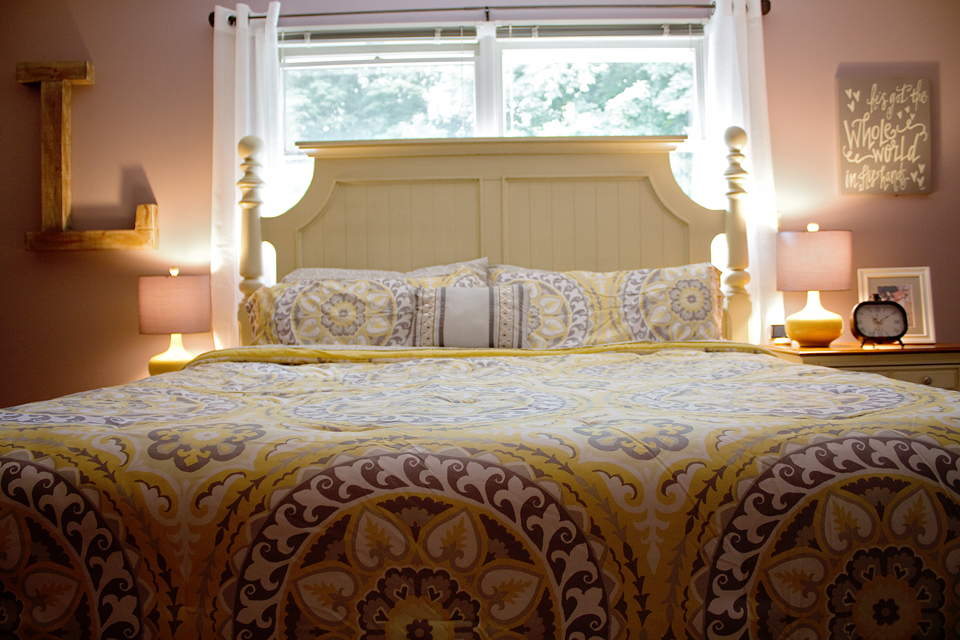 BASEMENT BEFORE
BASEMENT AFTER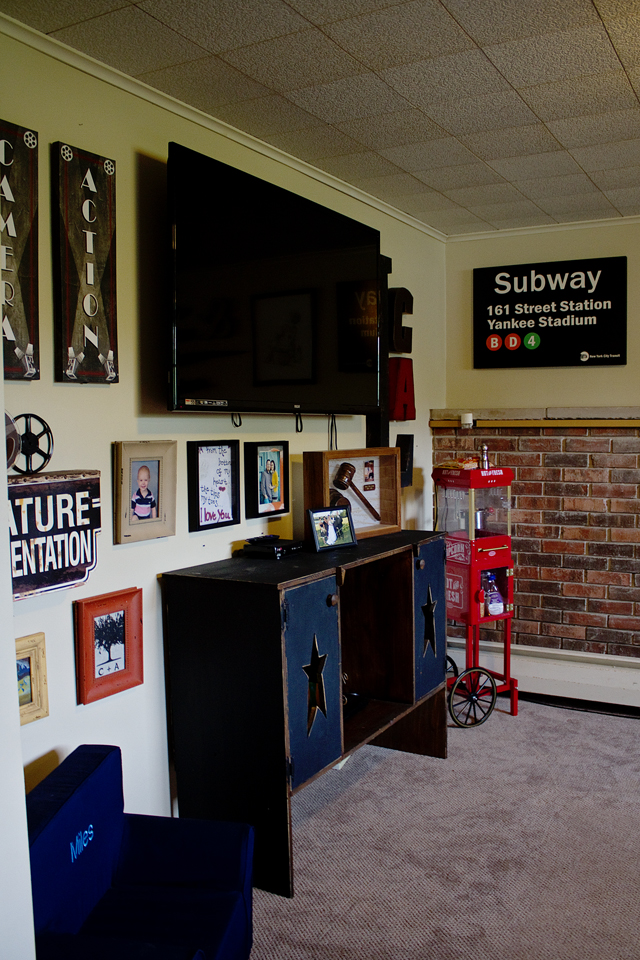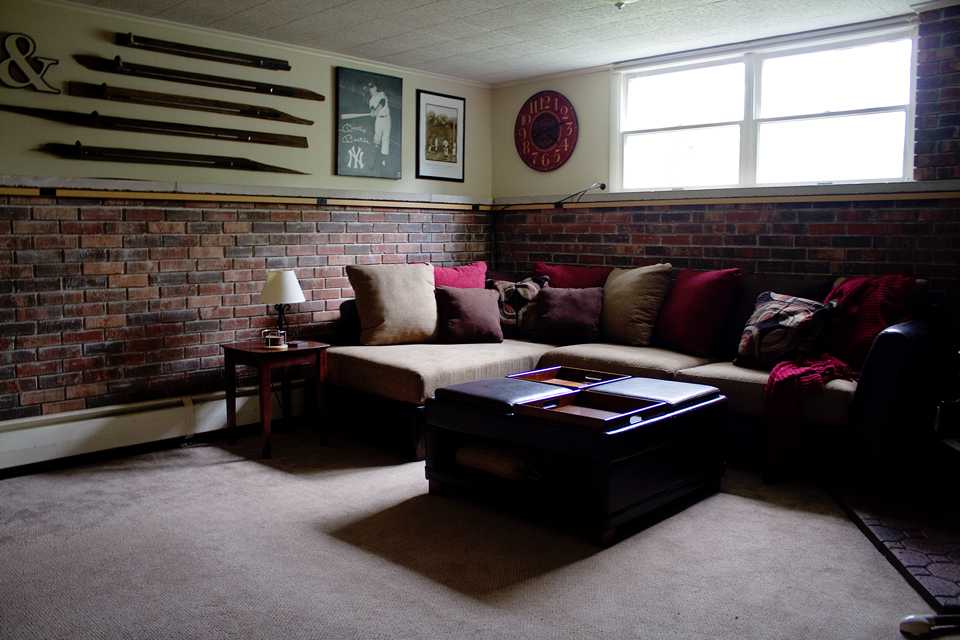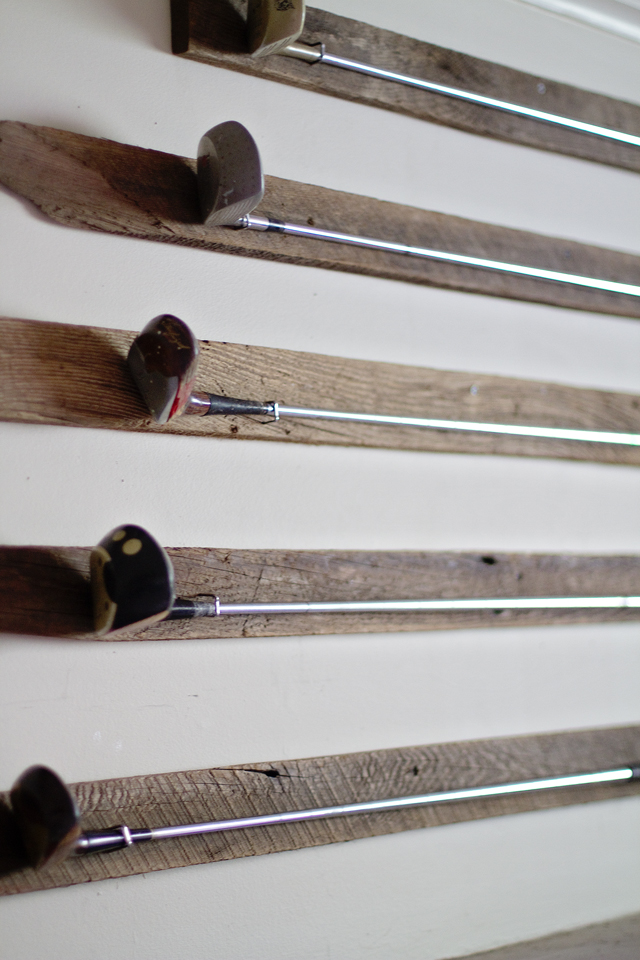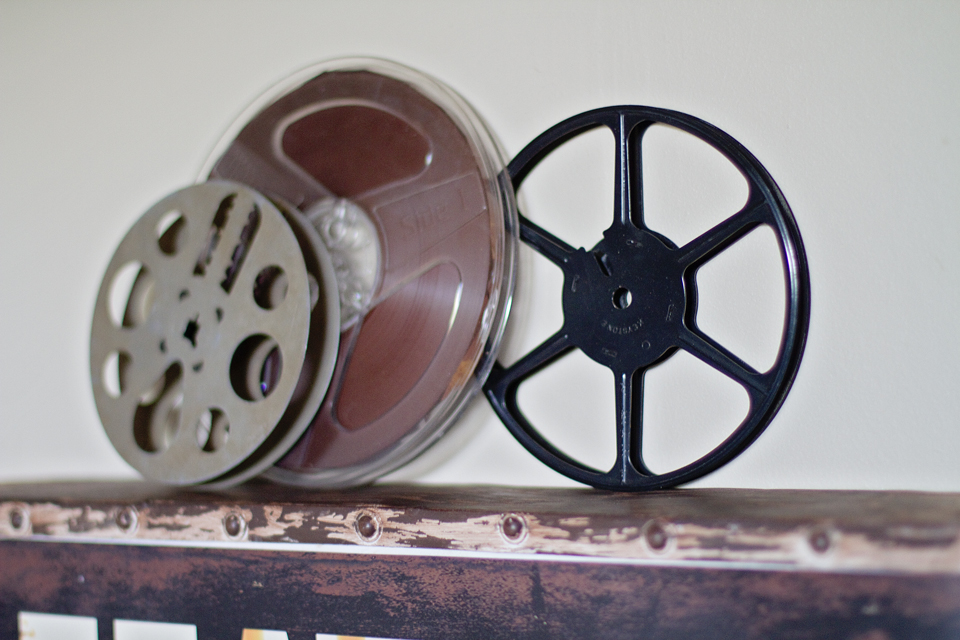 I enjoyed working with Ashley and hope her and her family enjoy their home.
Love, Megan.
[handsometestimonial id="5905″ template="1″ border="false" ]