/
jen + rob's kitchen and living room refresh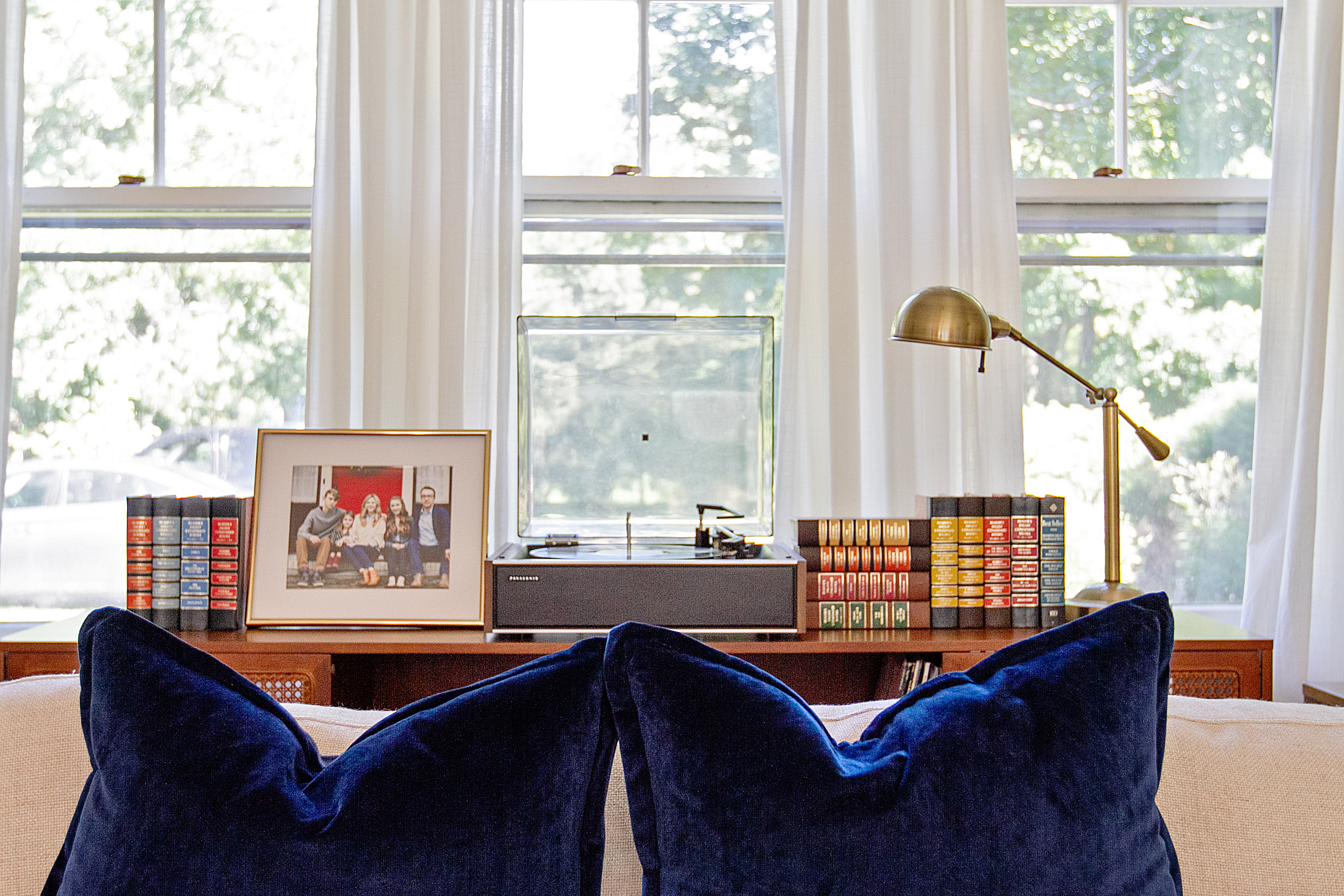 My good friends, Jen + Rob, decided it was time to refresh their kitchen and living room. If you remember from In the Home of– Jen Cole, Jen had a very timeless and traditional style. Which has been the same style she has had for the past 15 years. She was ready for an update. So an update we did!
The first to get a refresh, was the kitchen. Her kitchen is amazing and they spend quite a lot of time in there. Before, there was a lot of wasted space in the corner with a chair, so we amped it up a bit and made it into a breakfast nook. I bought 2 tufted benches to give it the banquette look, at a third of the price. I added a pendant, a table they already had in the basement, this round jute rug, bamboo shades and some pillows for a comfortable look. I added a bar cart and a bamboo mirror above it. Jen wanted 'ghost' chairs and an oriental looking rug, so I got a set of 4 modern clear acrylic chairs and a rug for under $100! We also had the room painted to brighten it up.
BEFORE
---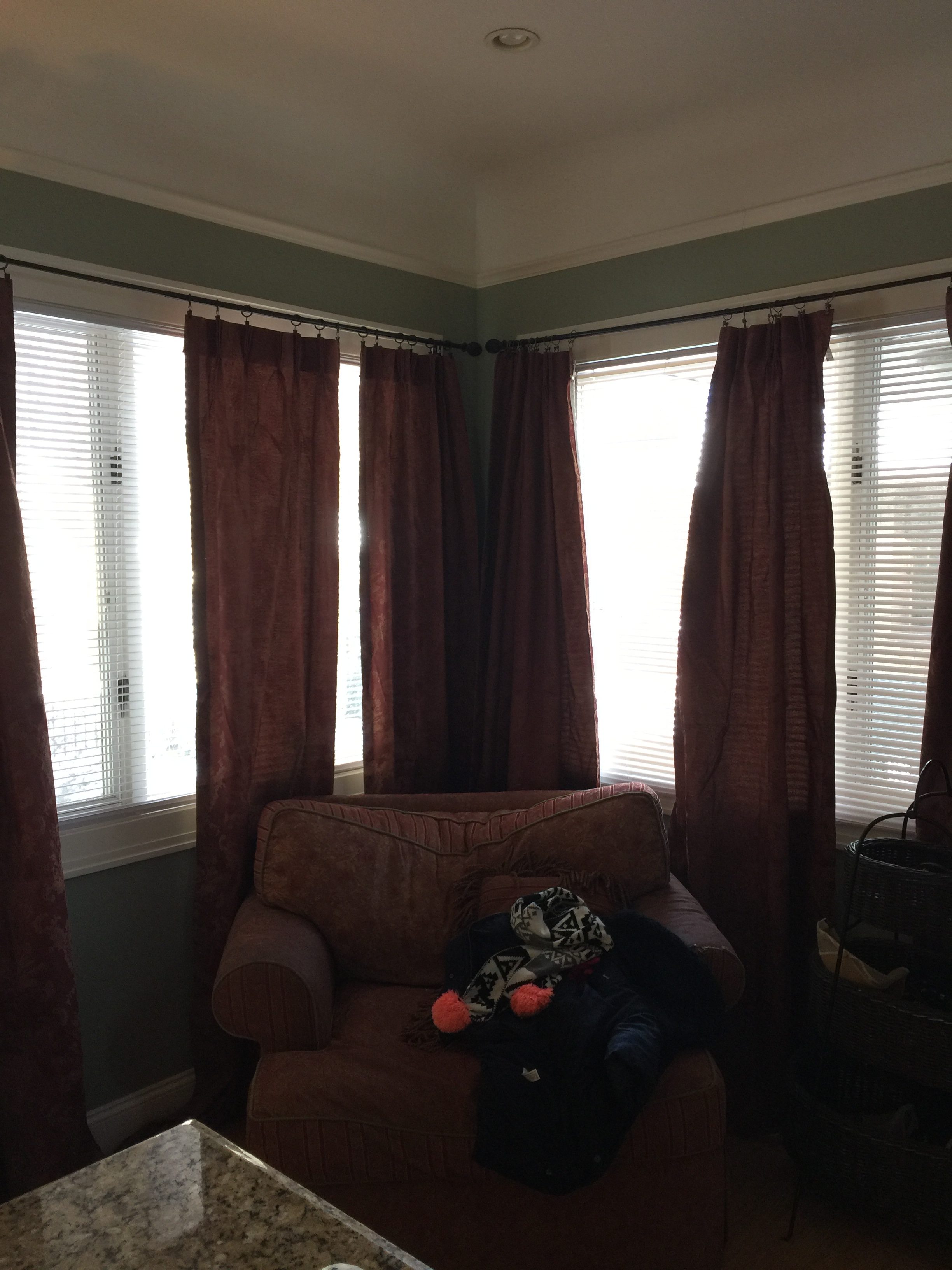 AFTER
---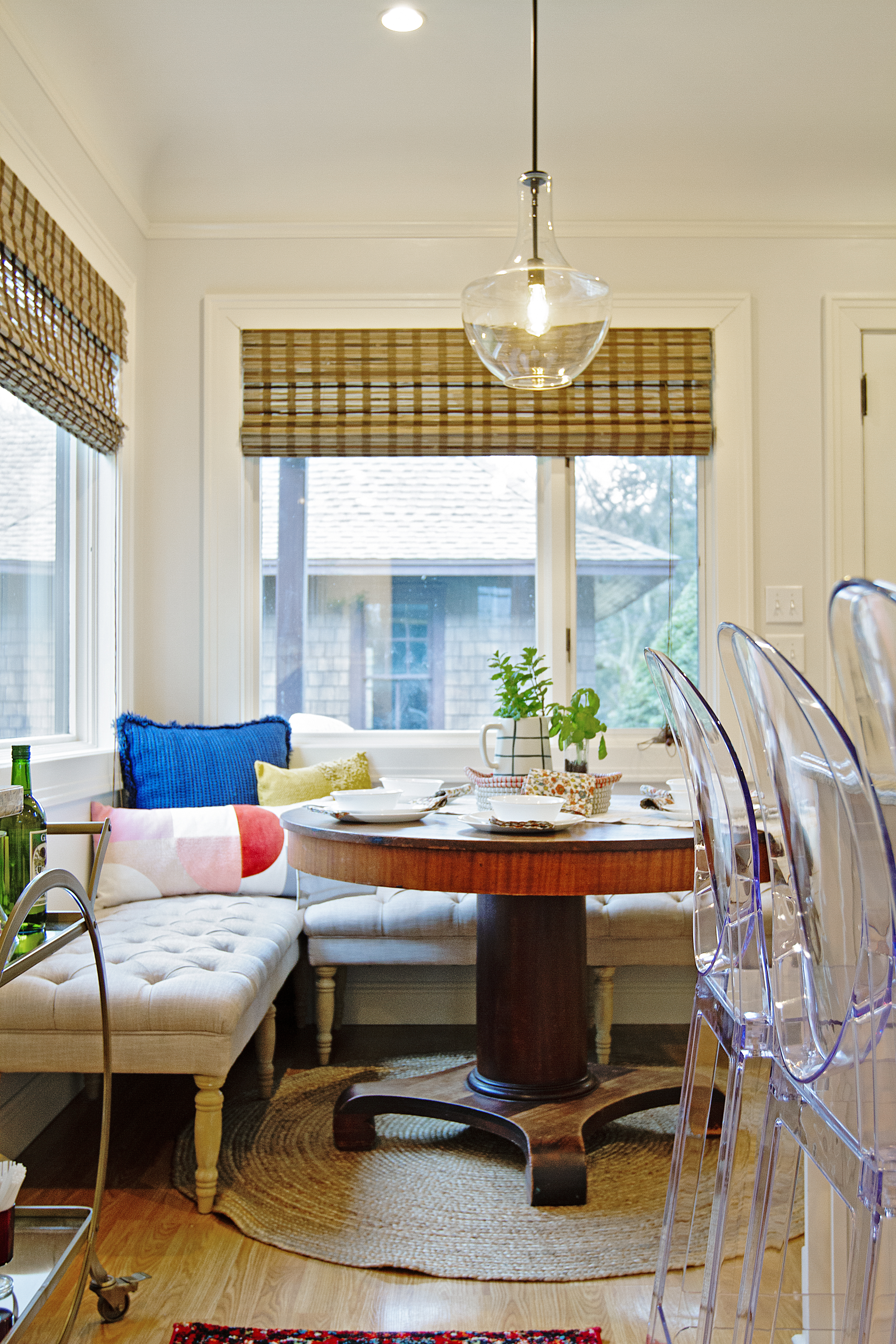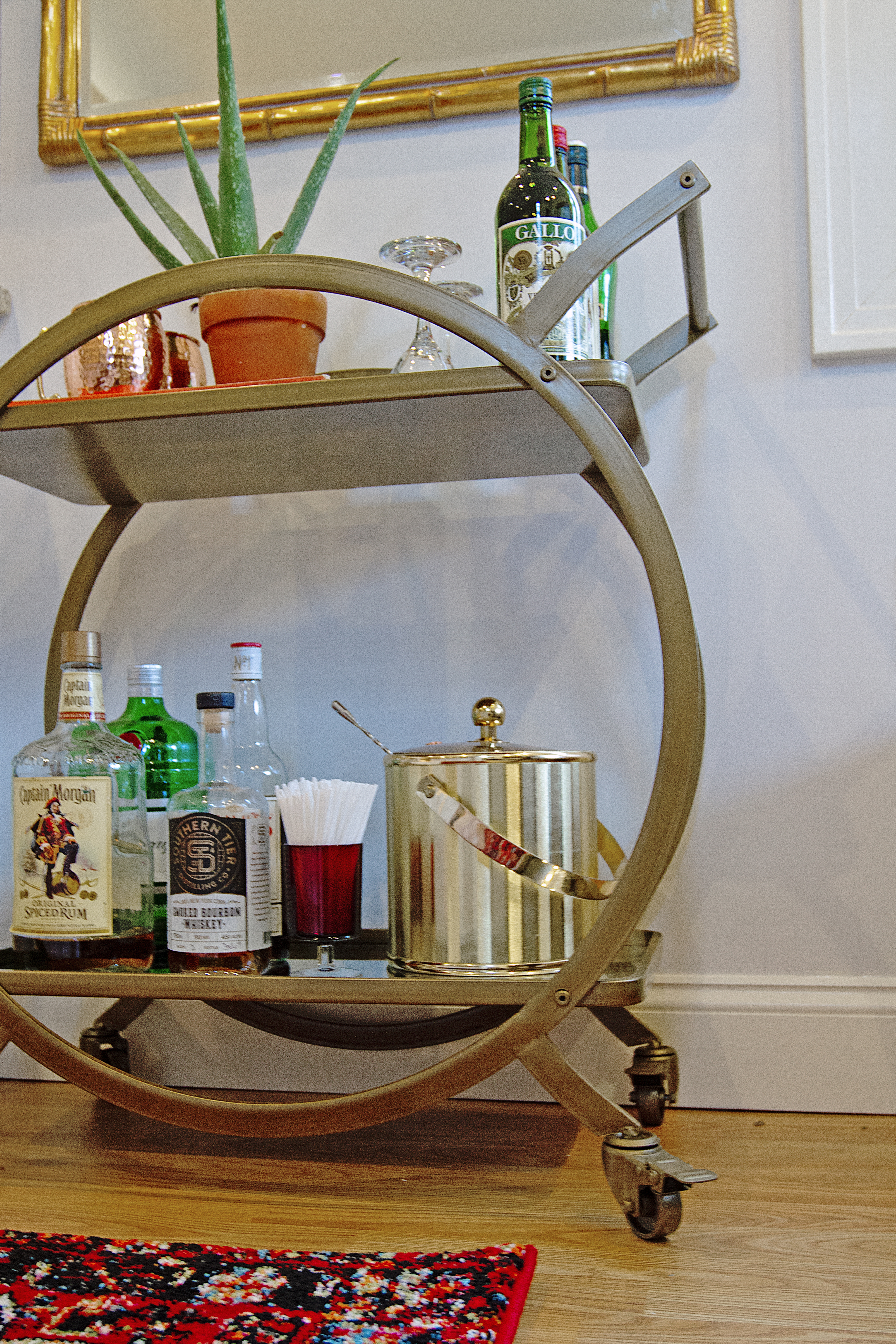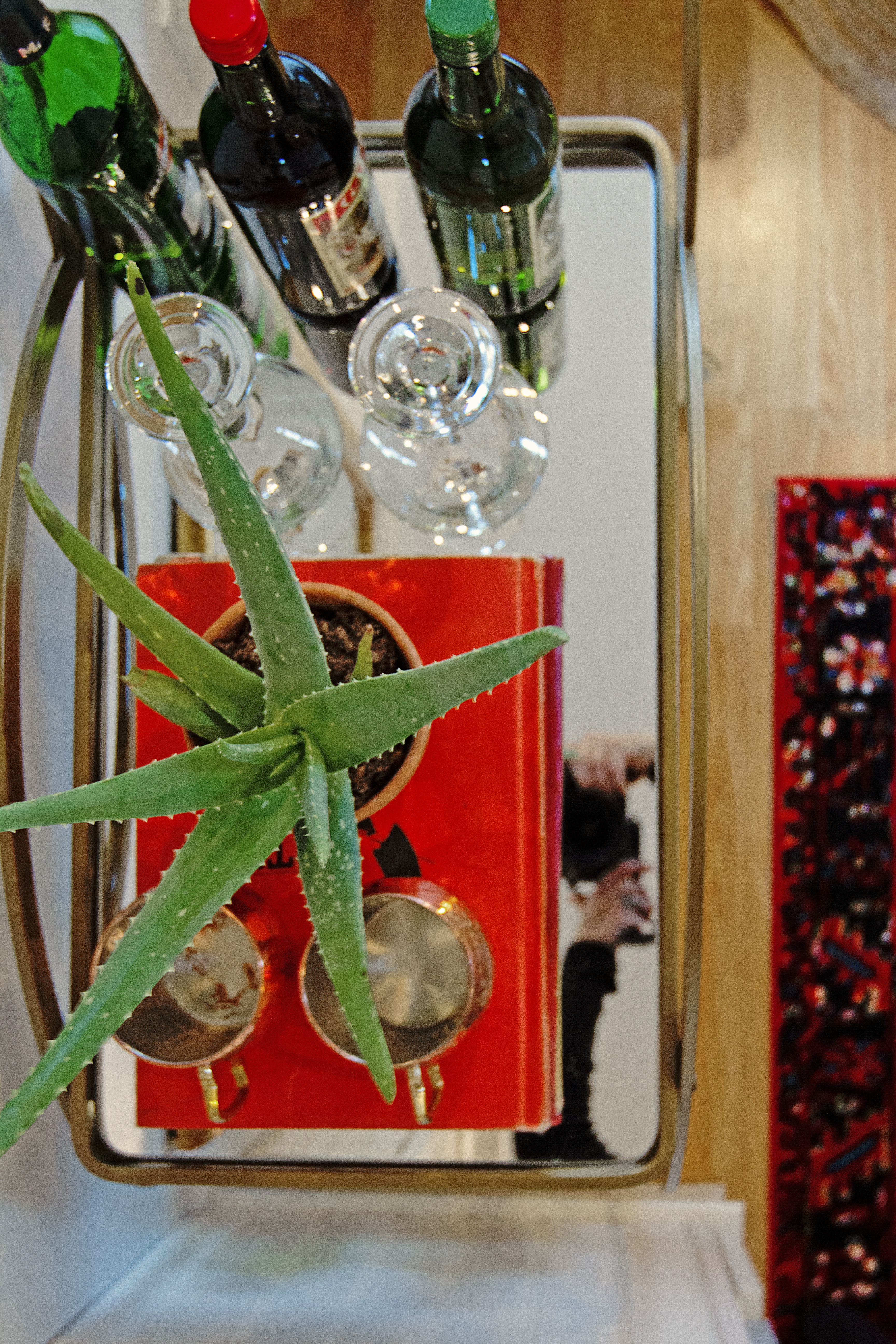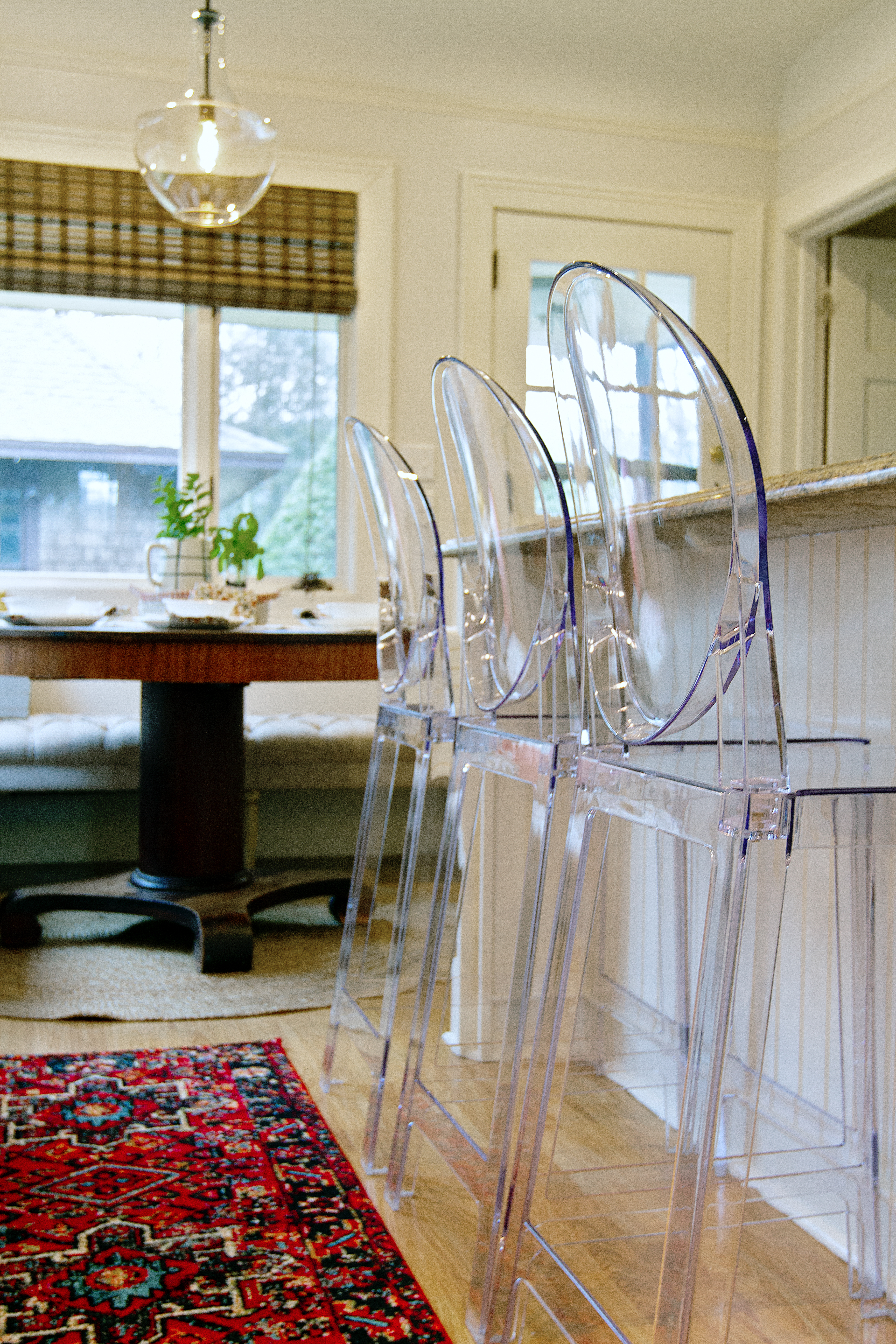 As for the living room, that got a total overhaul. It got a new color on the walls. The shape of the room is a good size, but with the entrance to it being where it is, it's harder to place the furniture. She wanted everything to be very different. All different furniture. I knew that the Sven sofa from Article would be the best fit for what she wanted. Something cloth, something leather — and I think I actually wanted the velvet more 🙂 To complement the Sven sofa, I got the Maxwell sofa from Interior Define (in linen pebble weave with the tapered walnut wood legs) — along with the Caitlin chair and ottoman (in emerald mod velvet with the tapered walnut wood legs).
BEFORE
---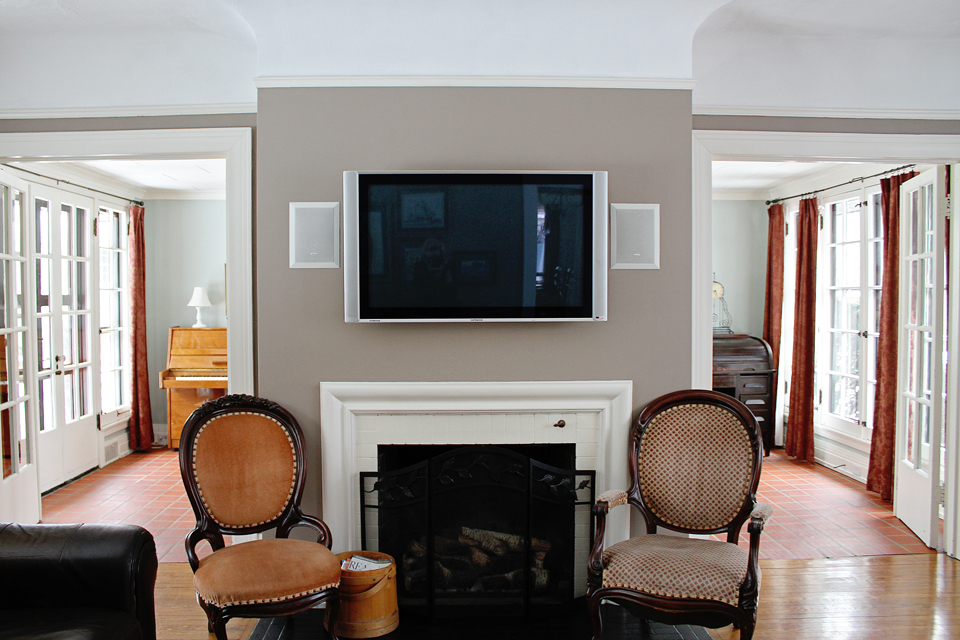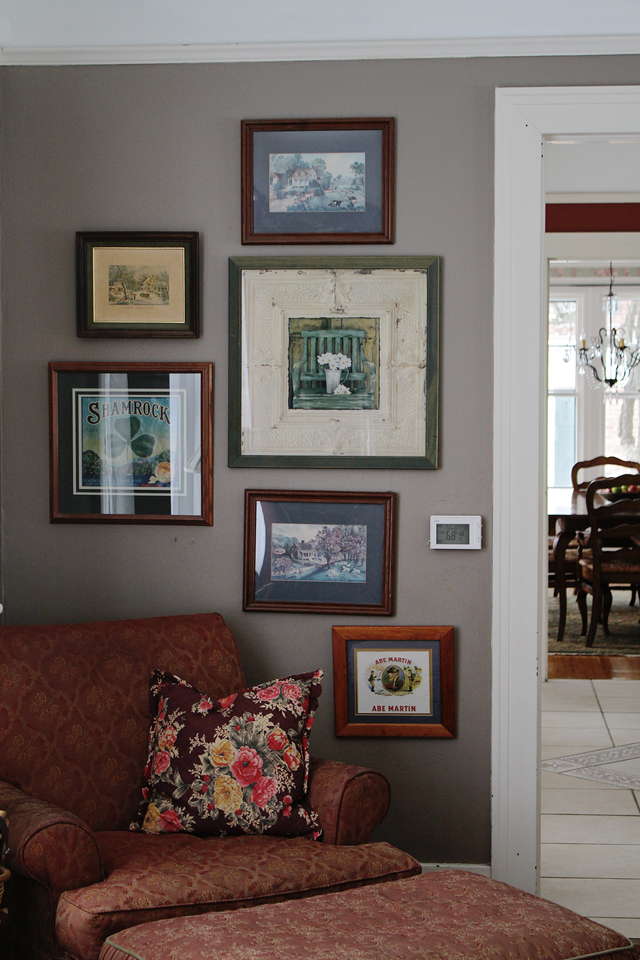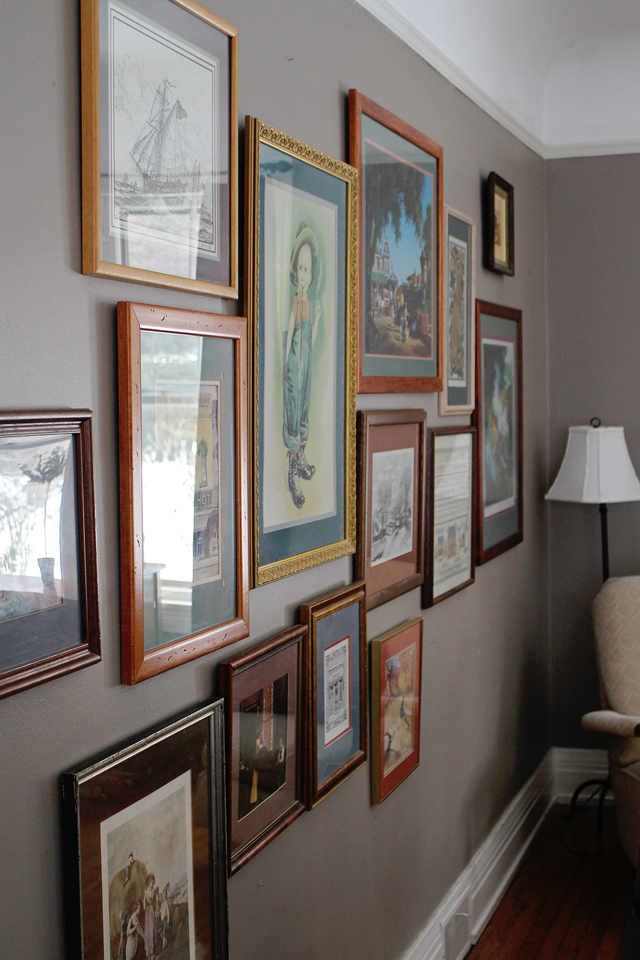 AFTER
---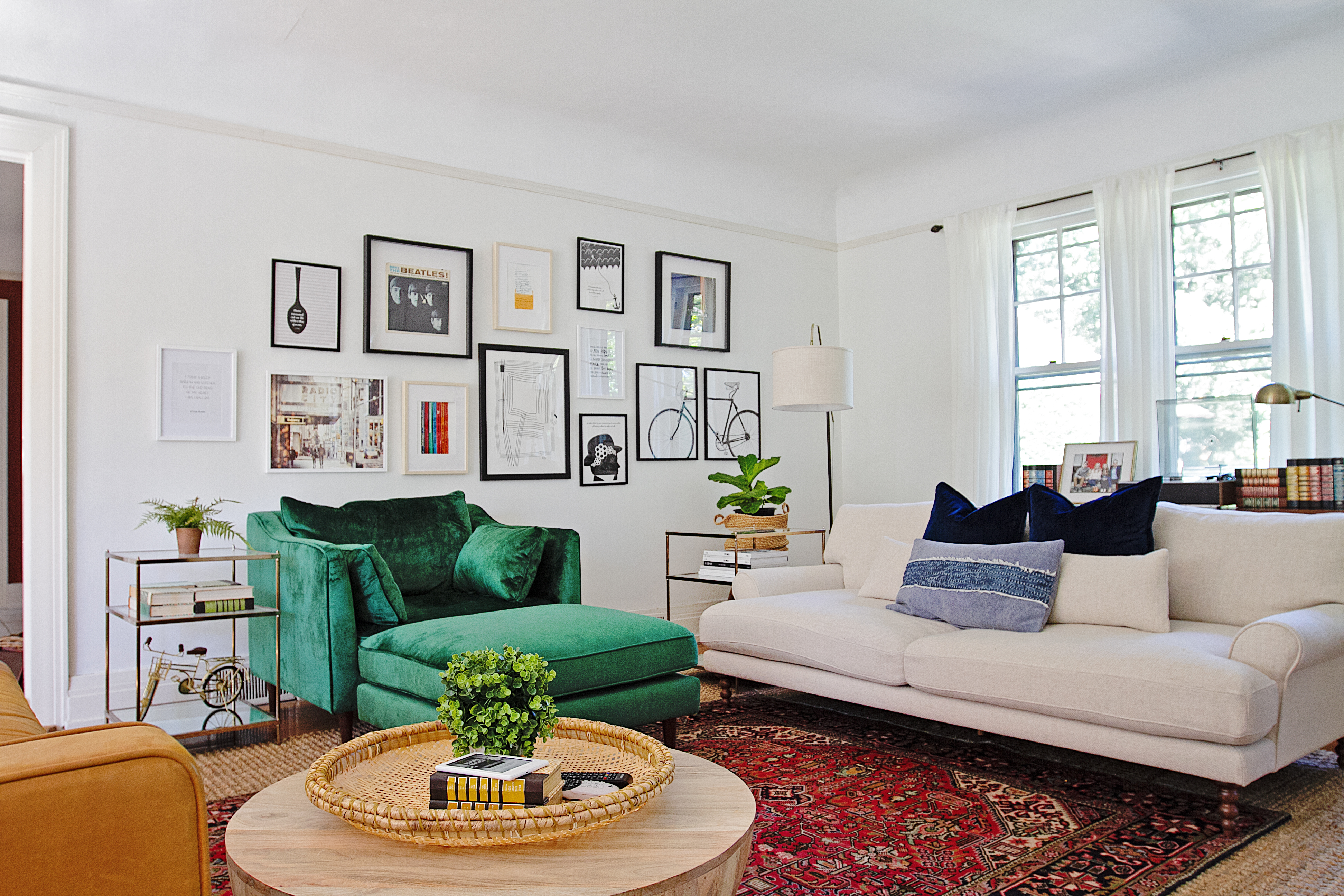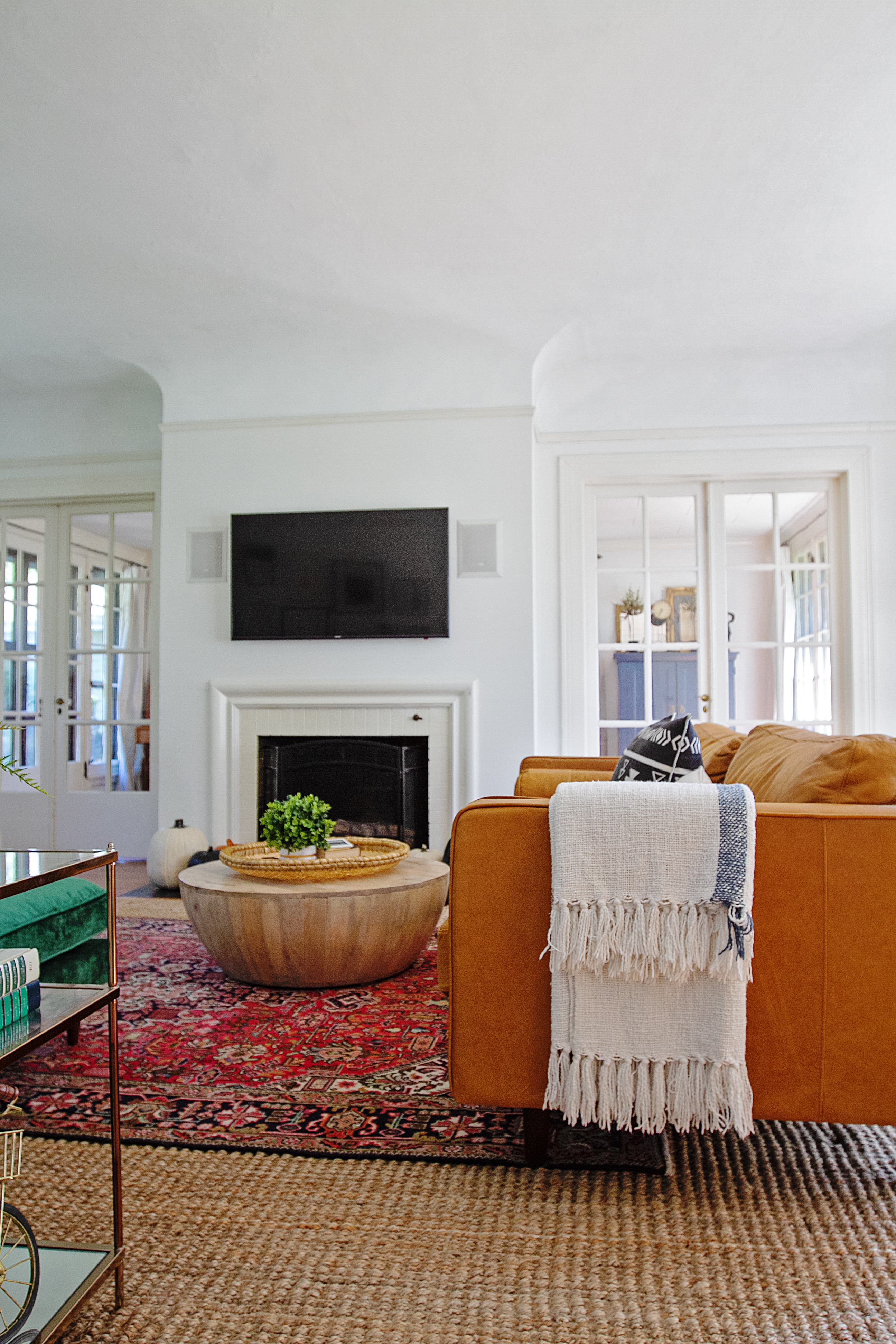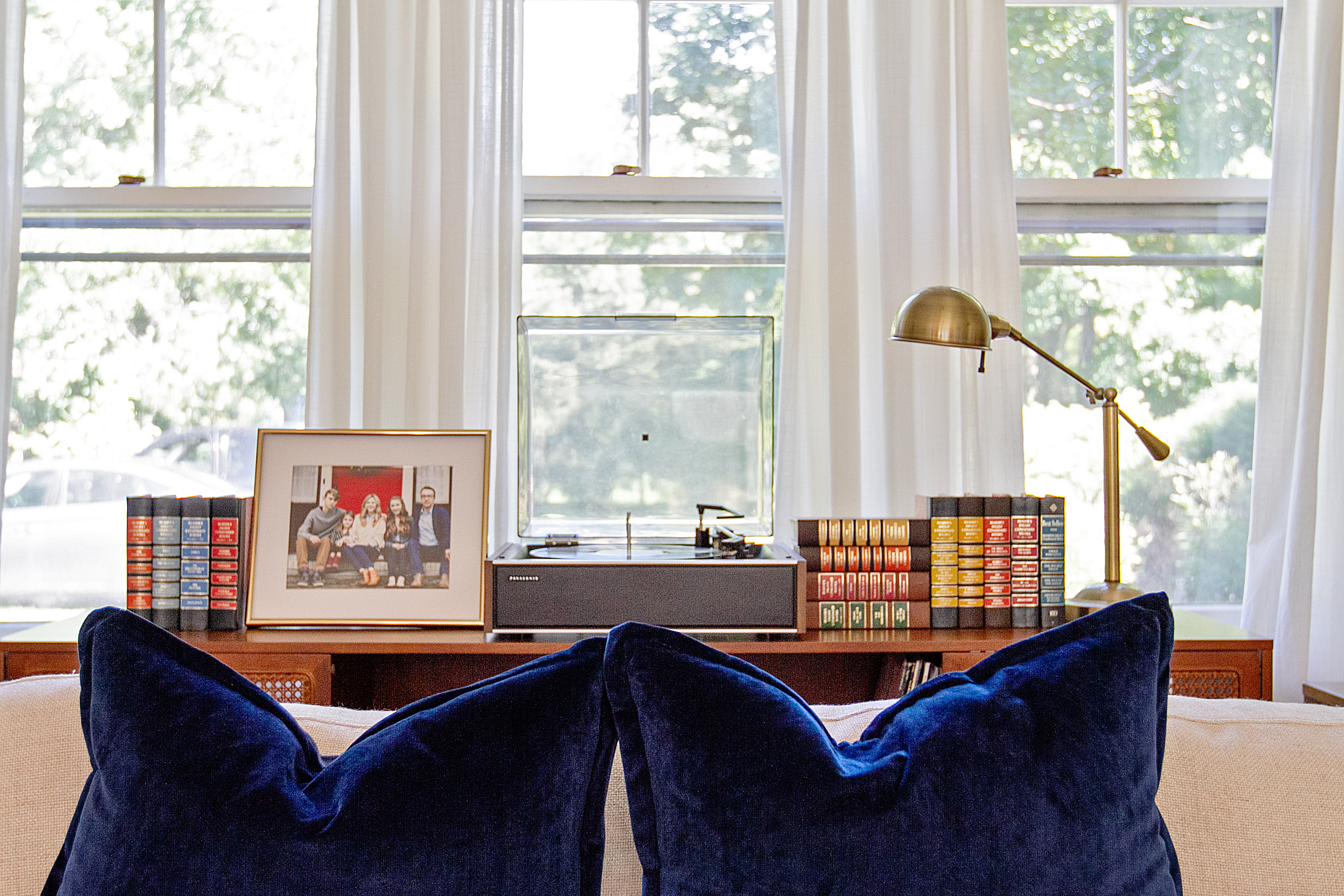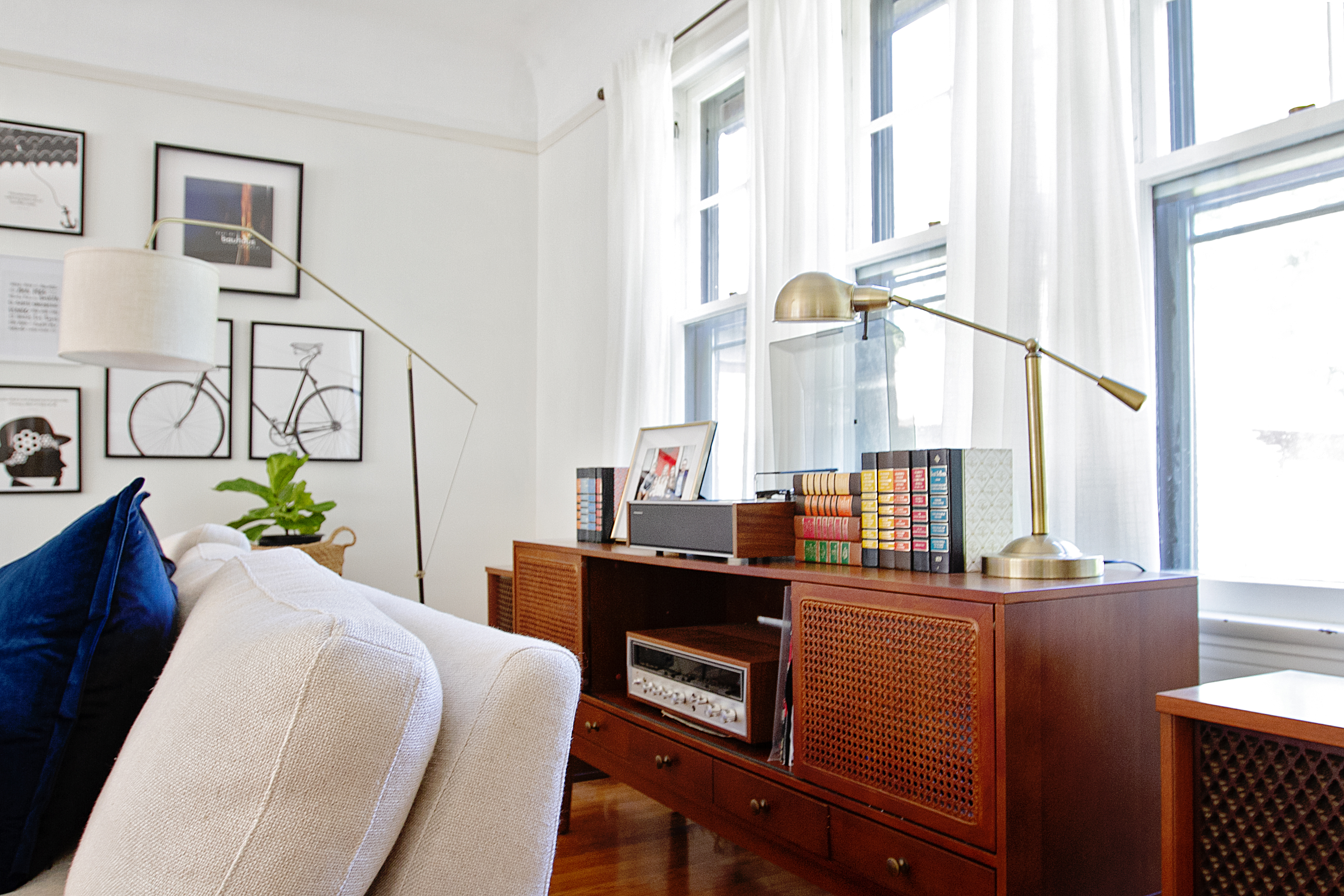 That green velvet though. Are you kidding me?? So perfect.
I layered a jute rug underneath a vintage oriental rug I snagged on eBay. For lighting, I added 2 swing arm sconces to each side of the front windows and this amazing floor lamp. Rob is getting into vinyl records, so I found this awesome media cabinet to hold his records, receiver and turntable. To bring the room together, I added this coffee table — which is the lowest I have ever found this table at! If you find it in stock — grab it. It WILL be sold out soon.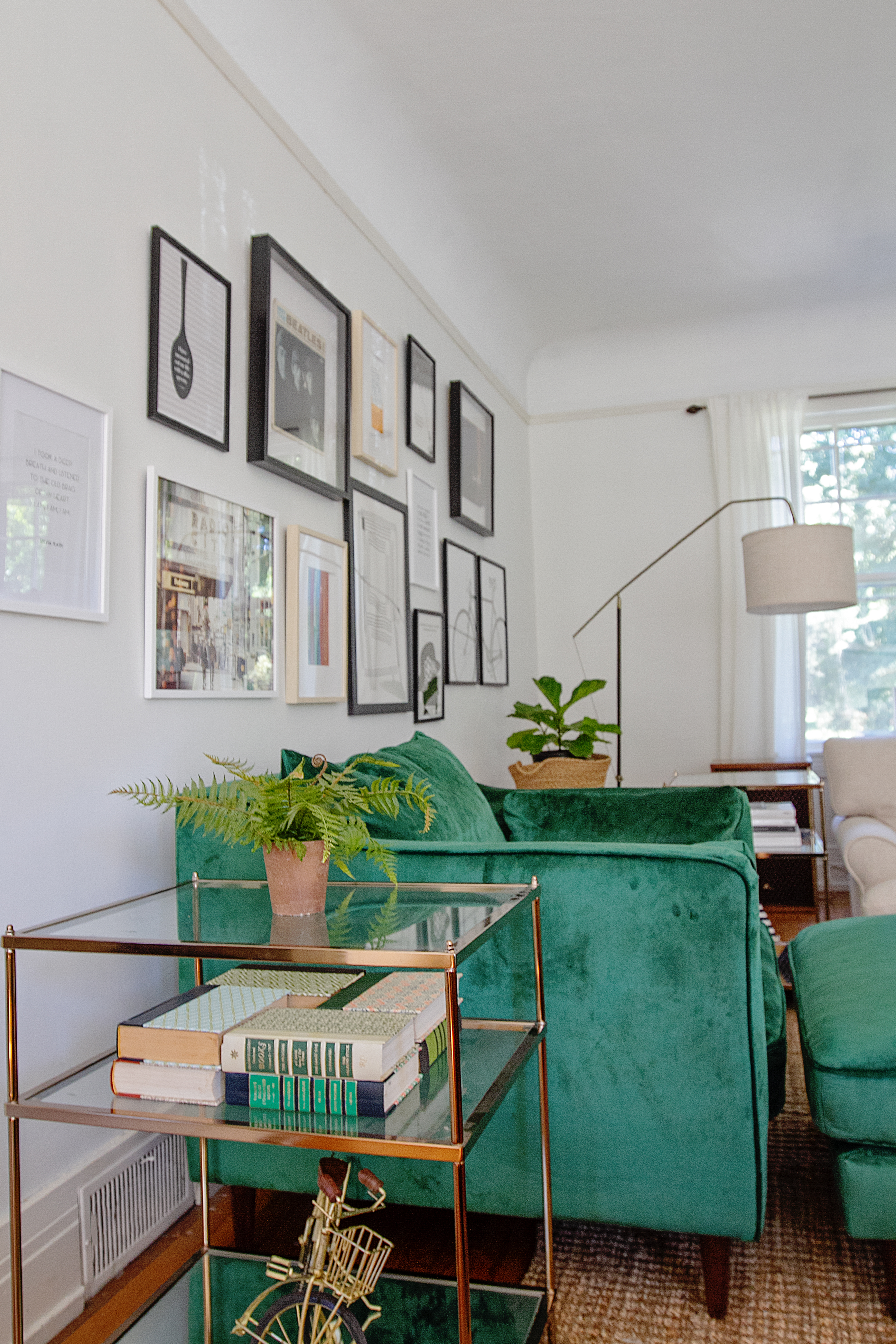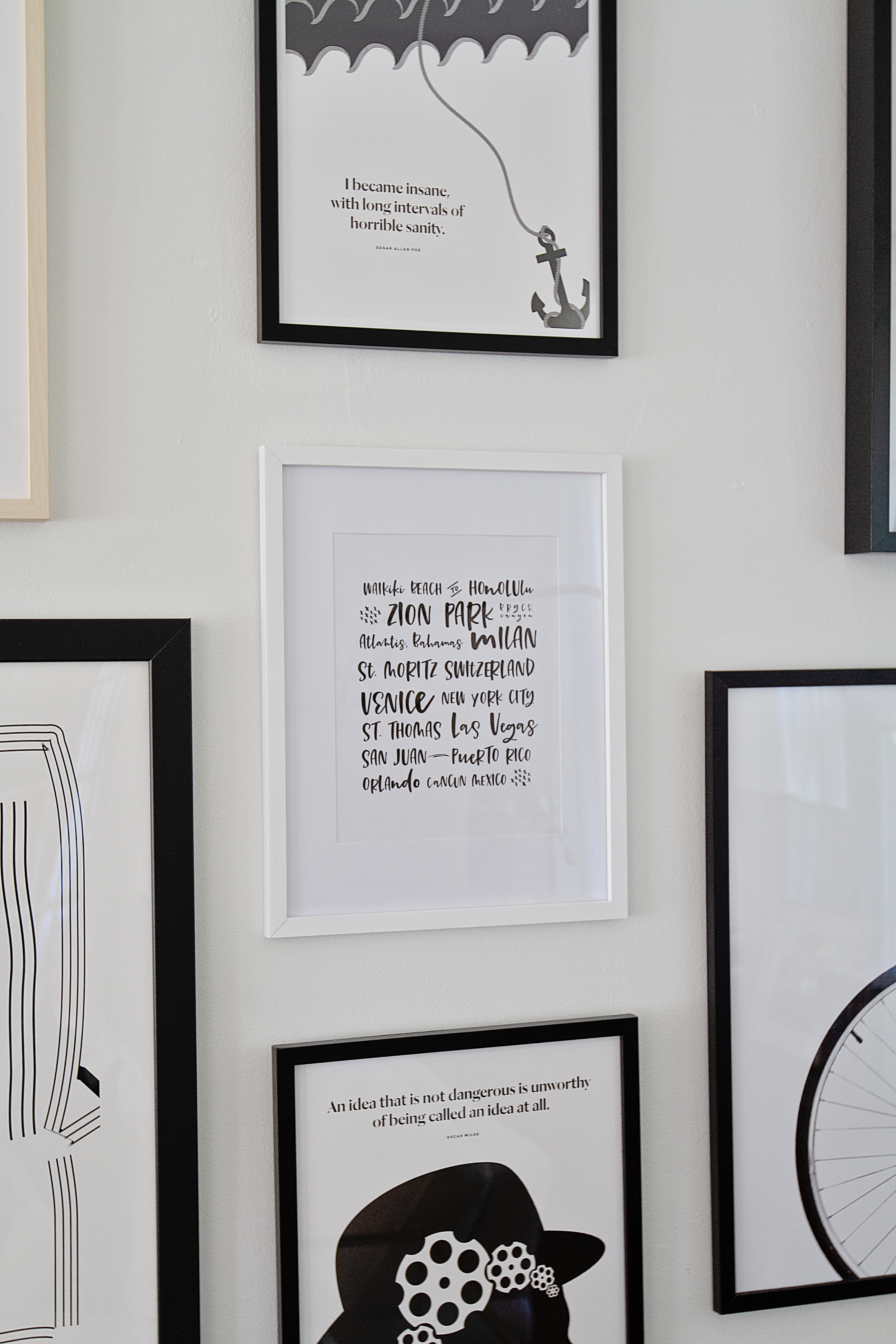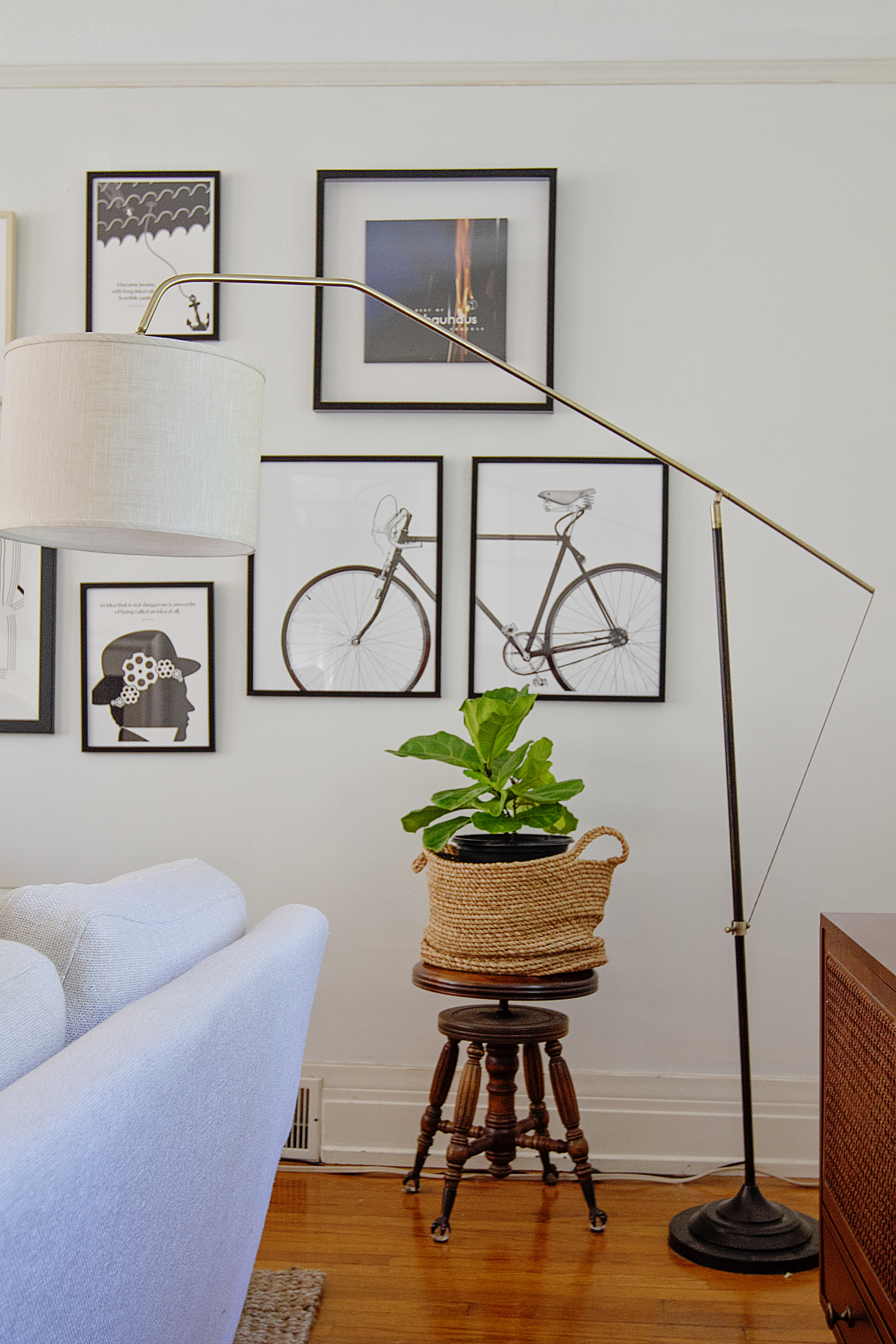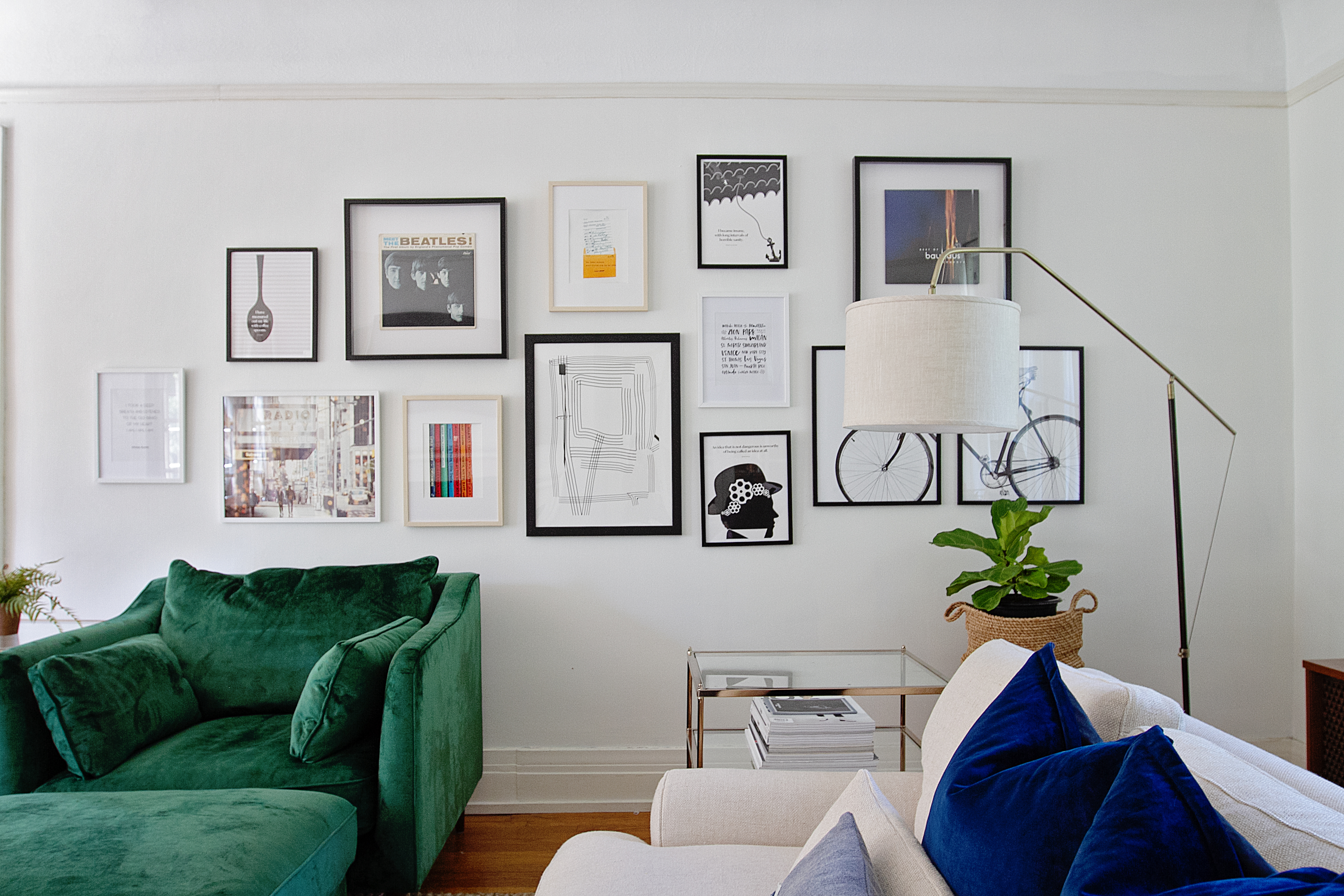 Jen wanted to update her gallery wall. She is an English teacher, so I happened to find some awesome prints of her favorite authors. Rob loves records, so I framed some records for him. They're a traveling family, so I made a print of everywhere they have been as a family. Added a print of a bike for Rob (he also loves bikes) and a print of NYC, a place the couple often frequents. I put the whole wall around this minted print that is just a staple in the art world. Or at least if you follow Emily Henderson 🙂
If you take a close look to their end tables, I added some headshots of their son, Riley. He's a model. You can see his shows and who's he's worked with here. You may have even seen him before with a certain controversial sweater… anyway, I wanted to have him there when they went to put their whiskey, eh hem, cup of tea down.