/
the one room challenge week 2: paint for the win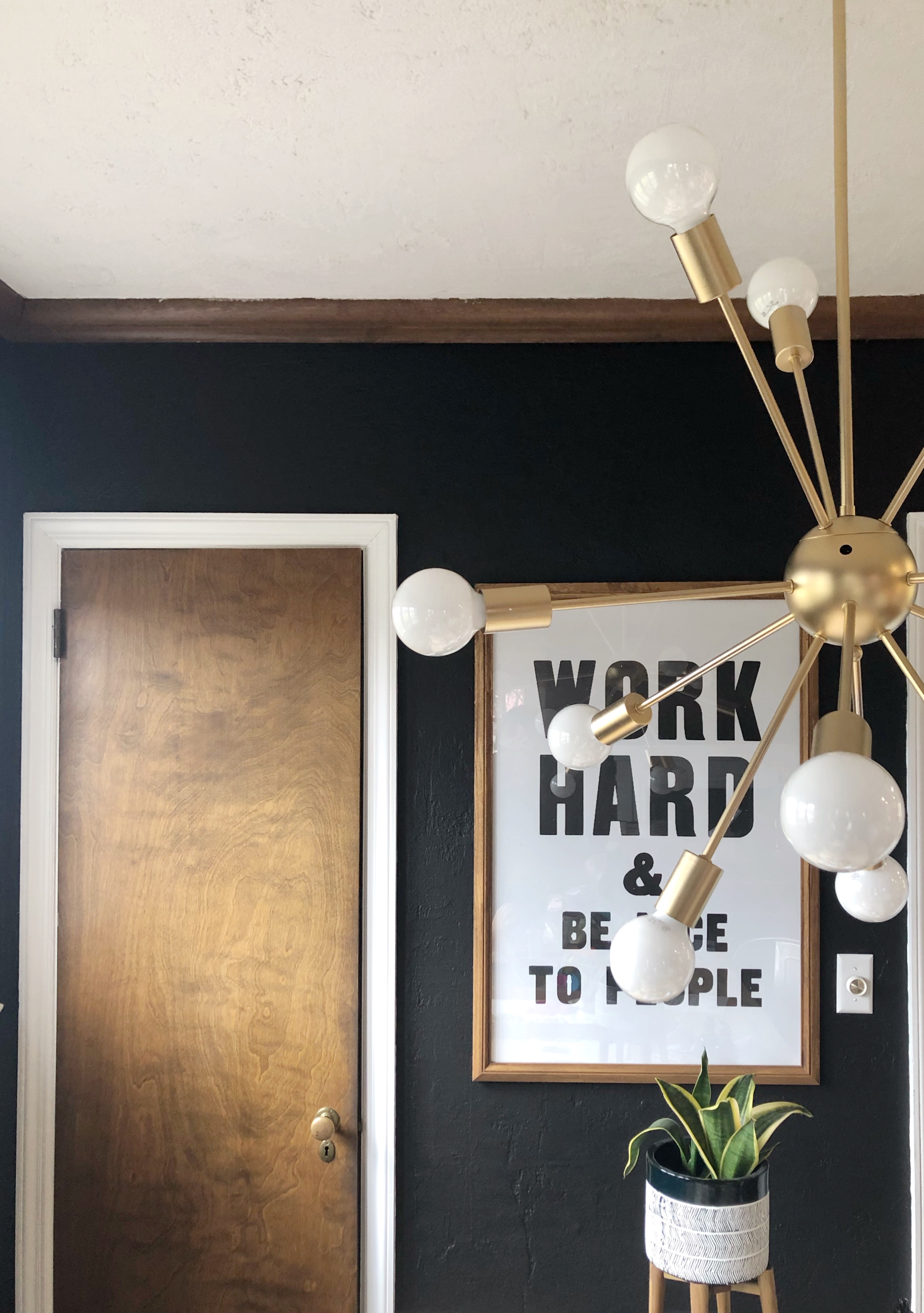 Week 2 of the Spring 2019 One Room Challenge! This week was all about paint — and just how much of an impact it can make. If you're new to the ORC, here's a little bit about it!
The One Room Challenge is a bi-annual interior design event where over 3,000 rooms are transformed. It's led by 20 featured designers, in addition to over 200 guest participants! Every Wednesday & Thursday, blog posts are uploaded to show the room transformations. It will provide participants with a supportive, enthusiastic forum in which to share the process of transforming a room.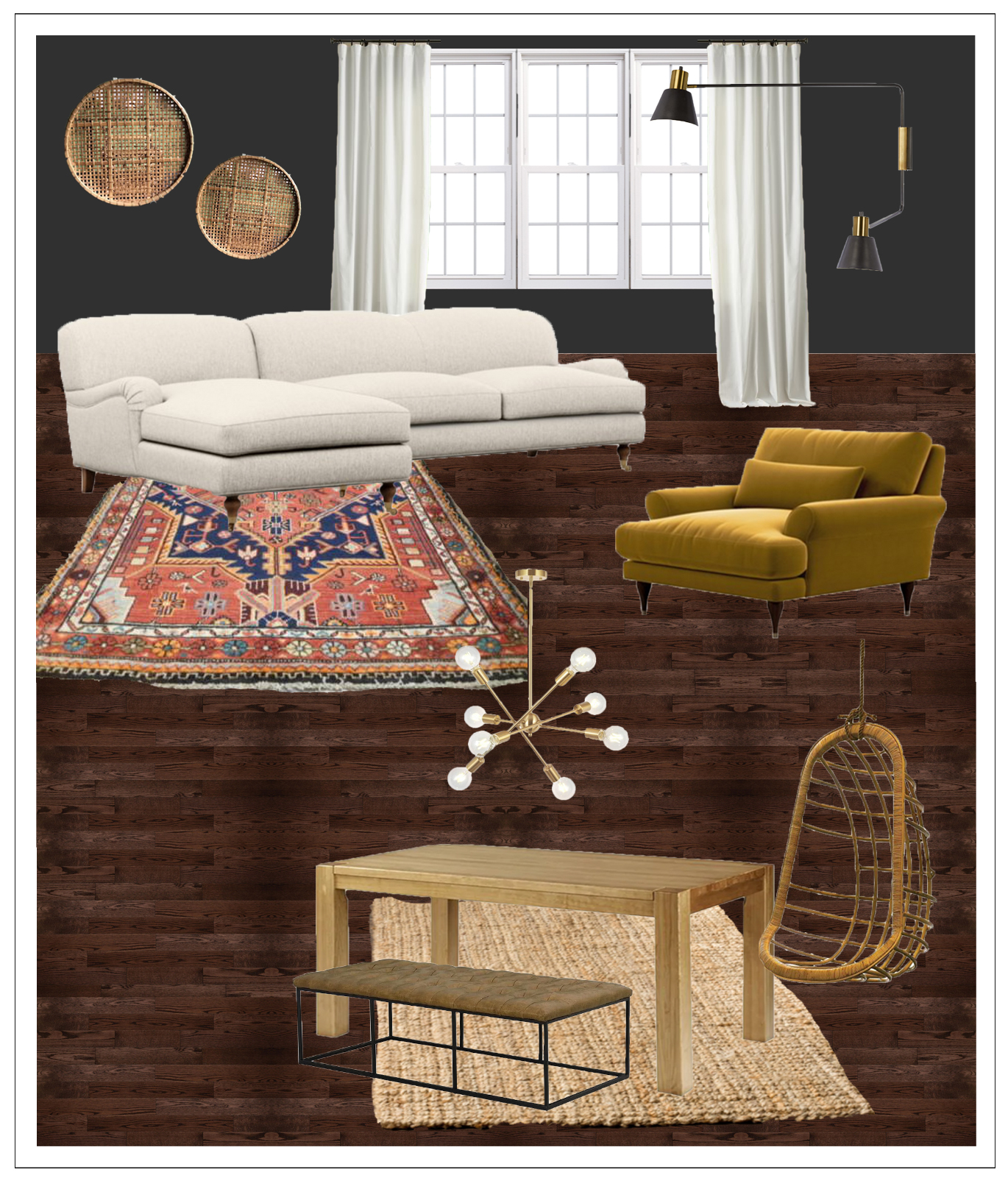 Paint Project #1 | The Walls

Last week, I showed you my family room before pictures. I went for the black… and I couldn't possibly love it more! I went with Sherwin Williams Caviar in Cashmere Flat. I am very happy with it. It's the perfect black and actually turned out well with our extremely textured walls. Bern dog isn't quite sure about it though…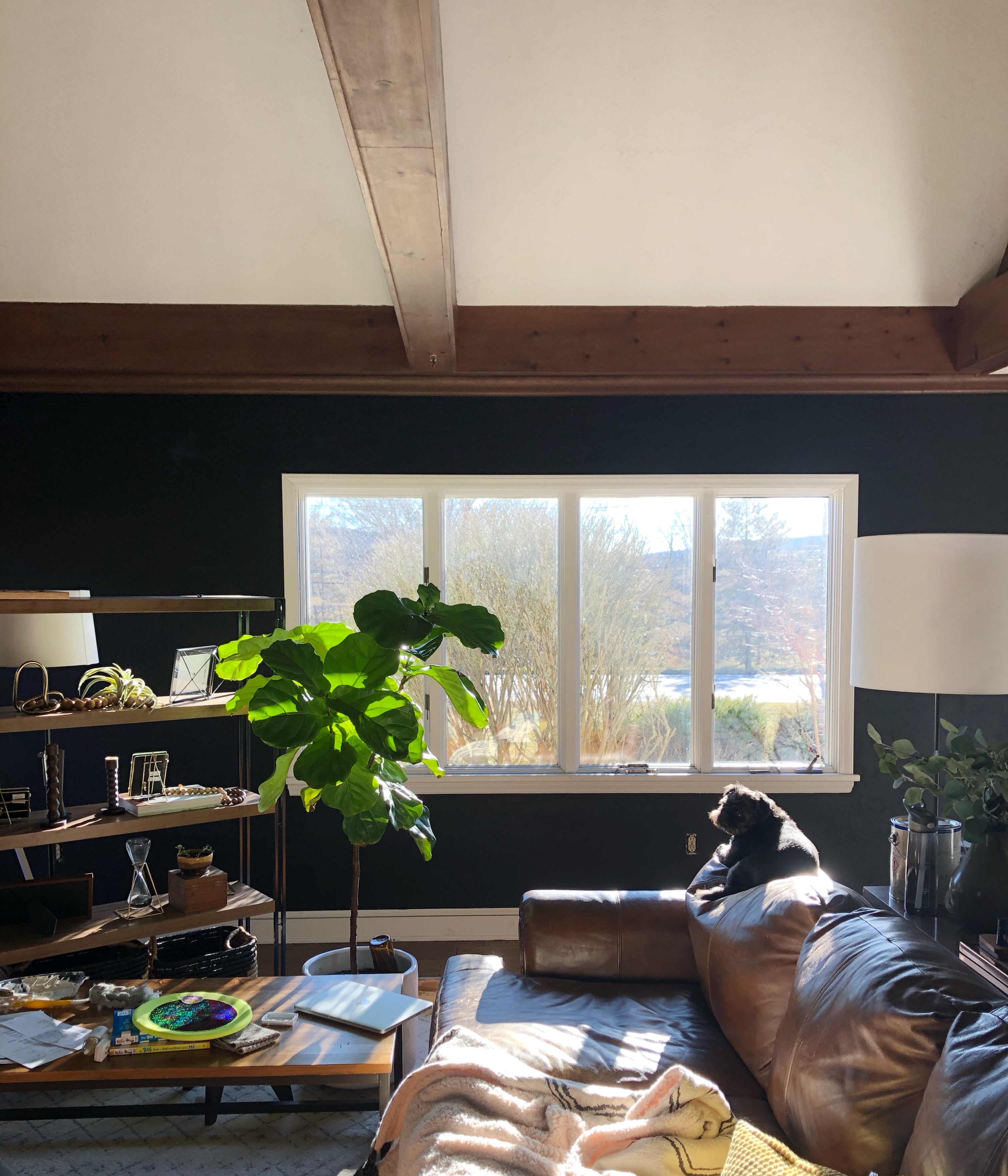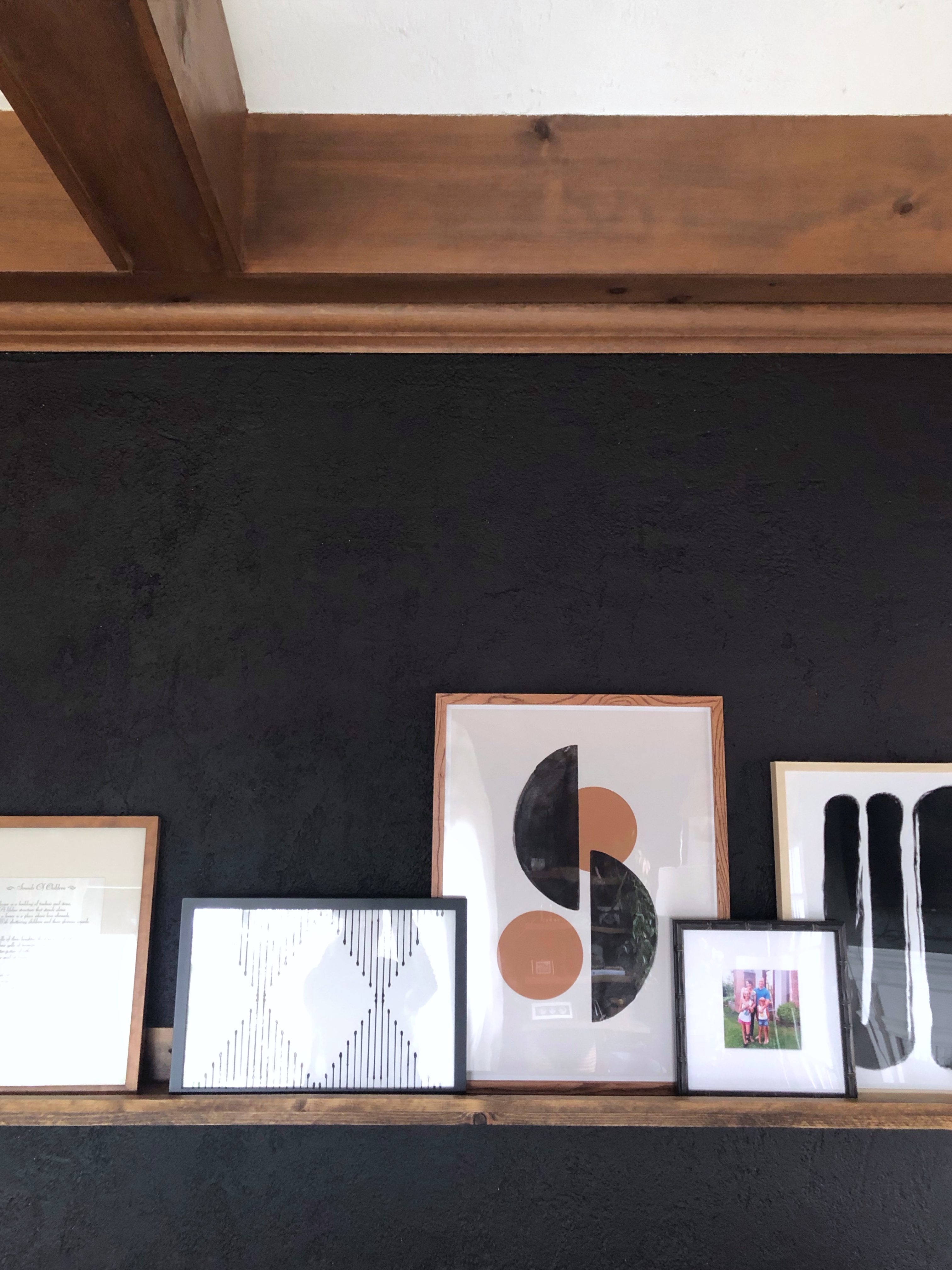 Paint Project #2 | The Chandelier

The plan was to take the existing chandelier over the eat-in table (that was previously chrome with clear lights) and spray paint it gold. It took less than 10 minutes. I may or may not have done it while it was still up. But we won't talk about that. Focus on the fact that I can touch up the ceiling.
I digress, because I love it.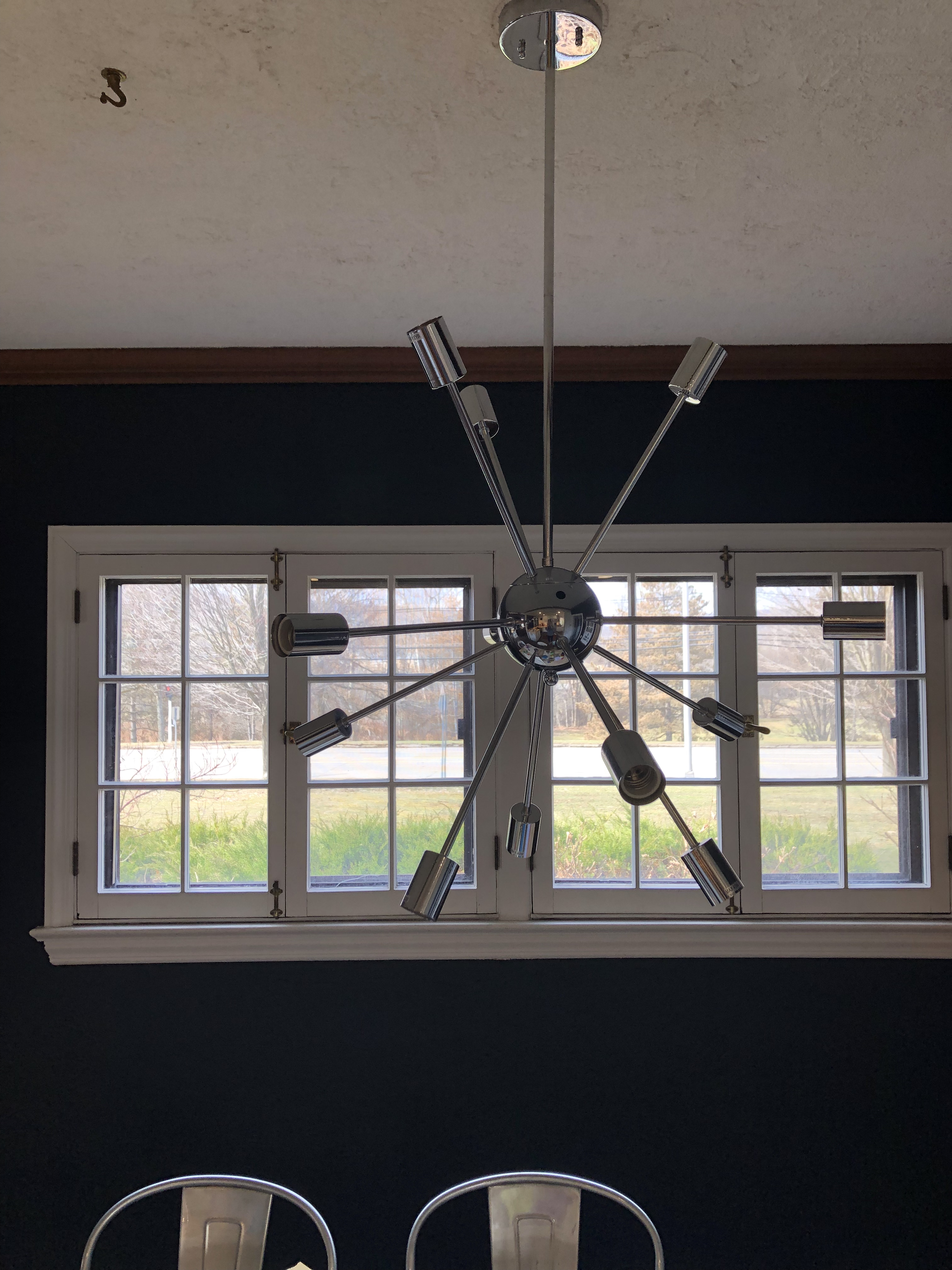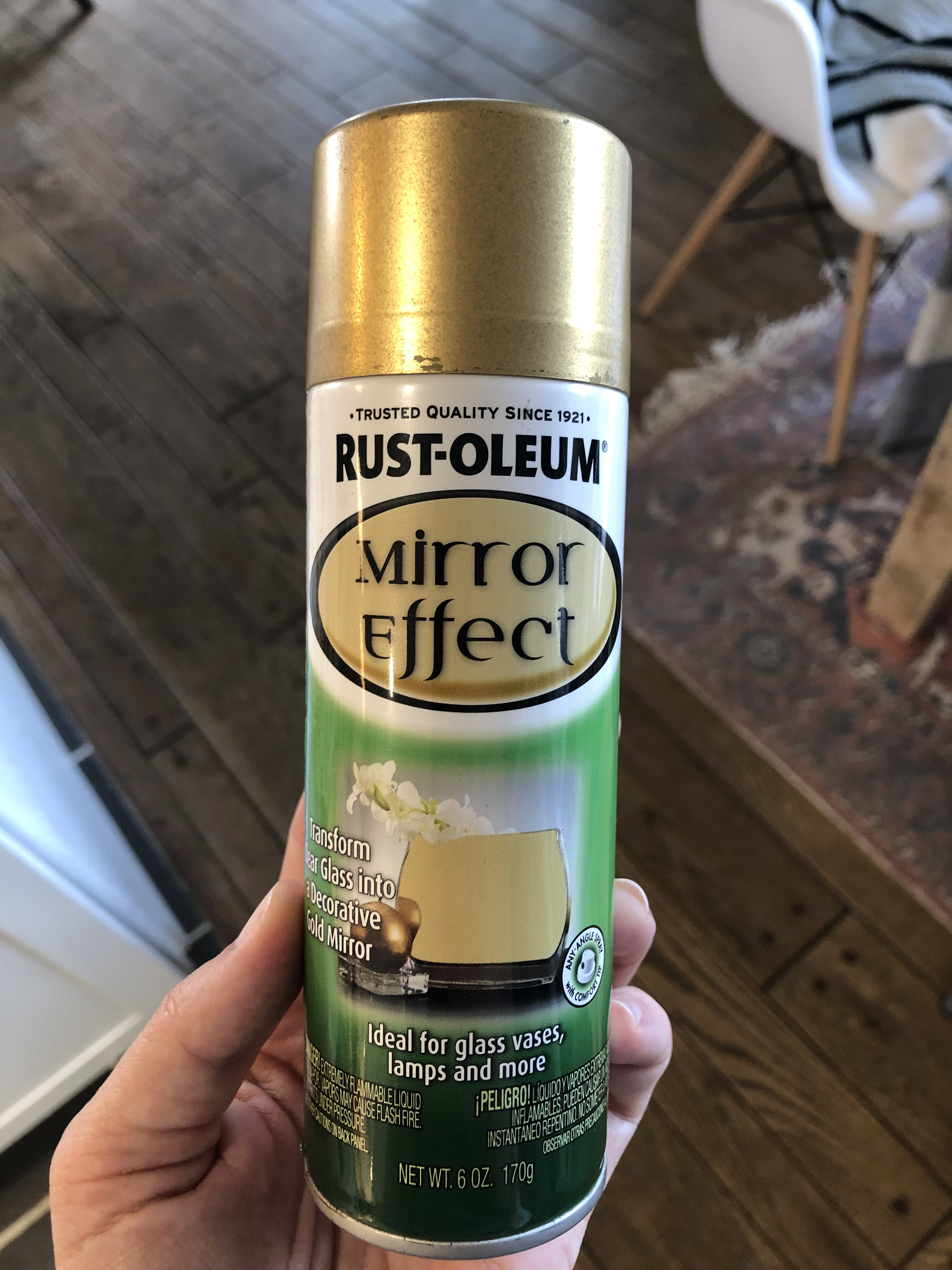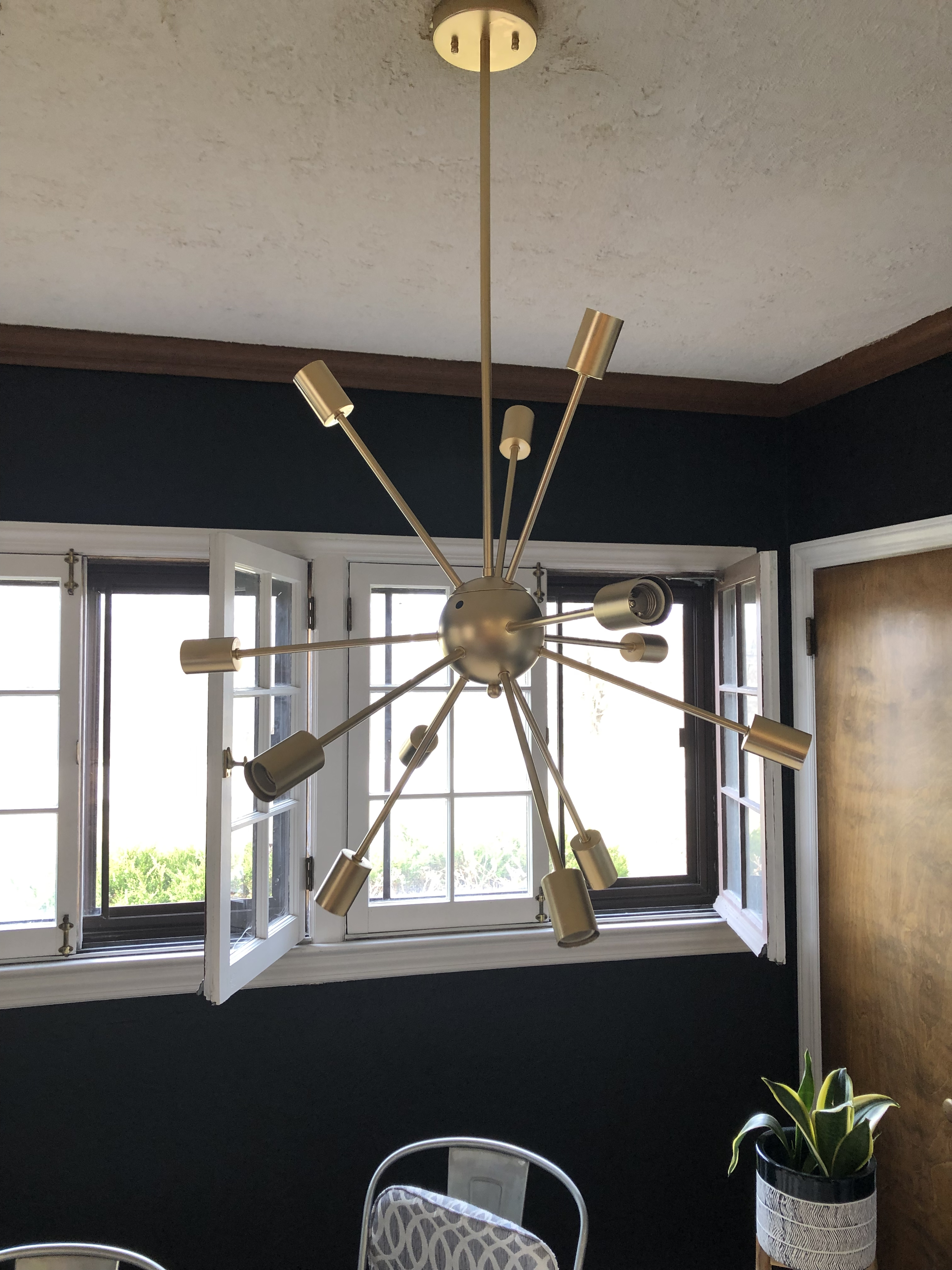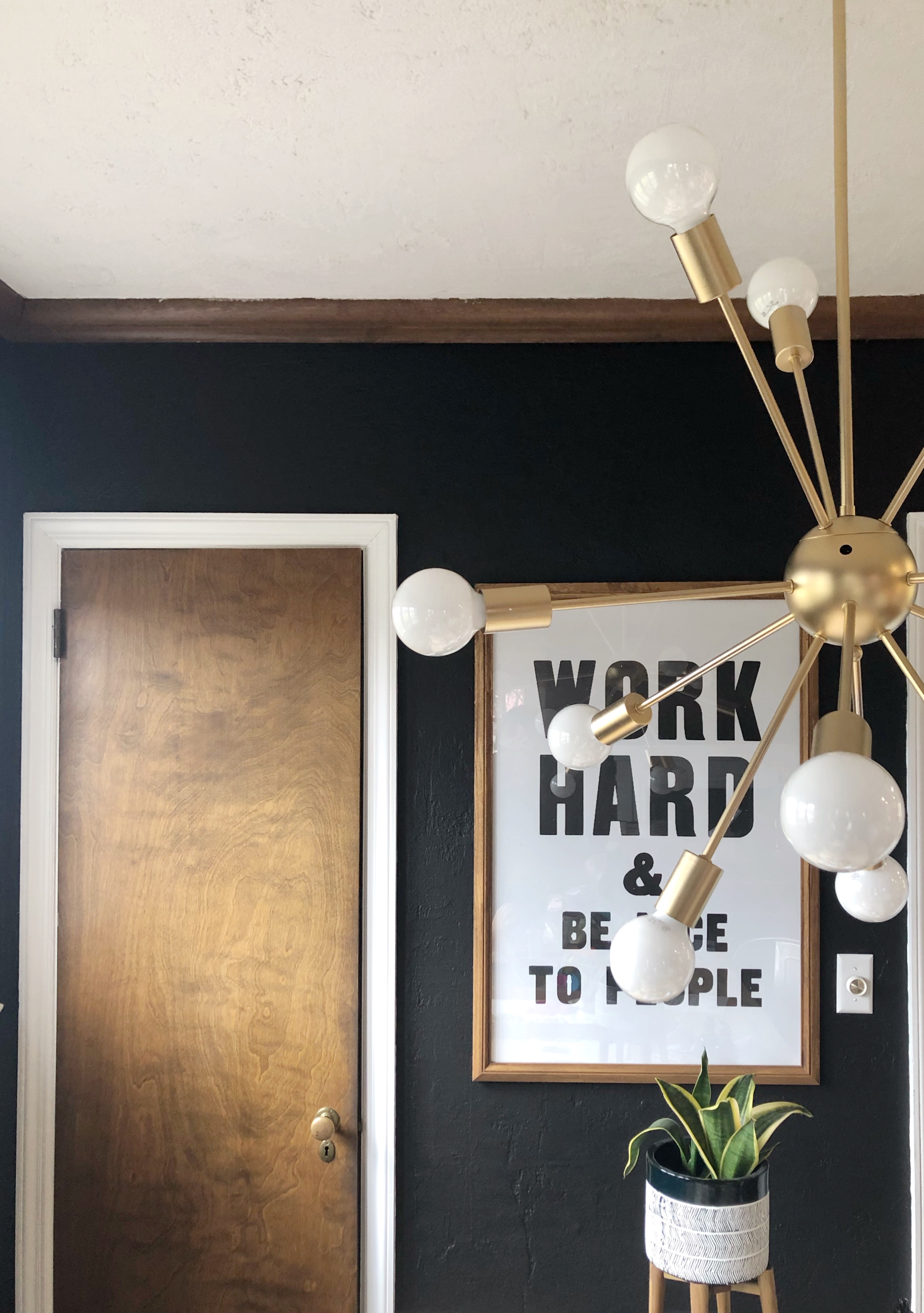 Paint Project #3 | The Handles

The plan was to add handles to a mid-century modern dresser that I found on Facebook marketplace (love that place!) I knew that I wanted to do something very low cost. I bought 5/8″ dowels and 1/2″ bell hangers. I wanted 6 handles, so I bought 12 bell hangers and 3 dowels. The hangers normally come in a copper finish, but I wanted gold. I used the same spray paint that I use to paint the chandelier with. Drilled the holes using a template I made out of cardboard and voila! Handles for under $20. Side note: my kids clearly watch too much Garfield. This is the second picture I have posted with Netflix asking me if I'm still watching Garfield.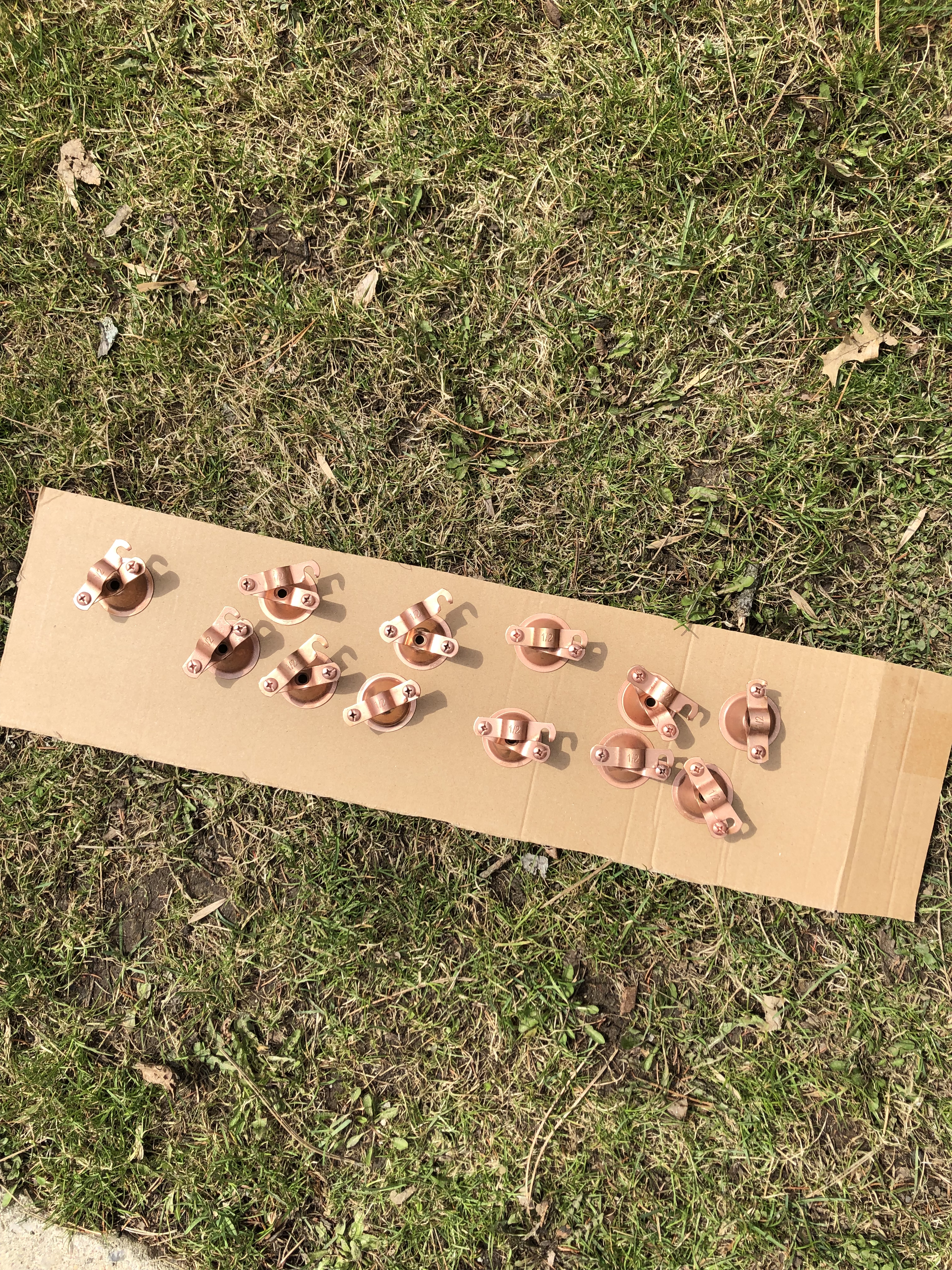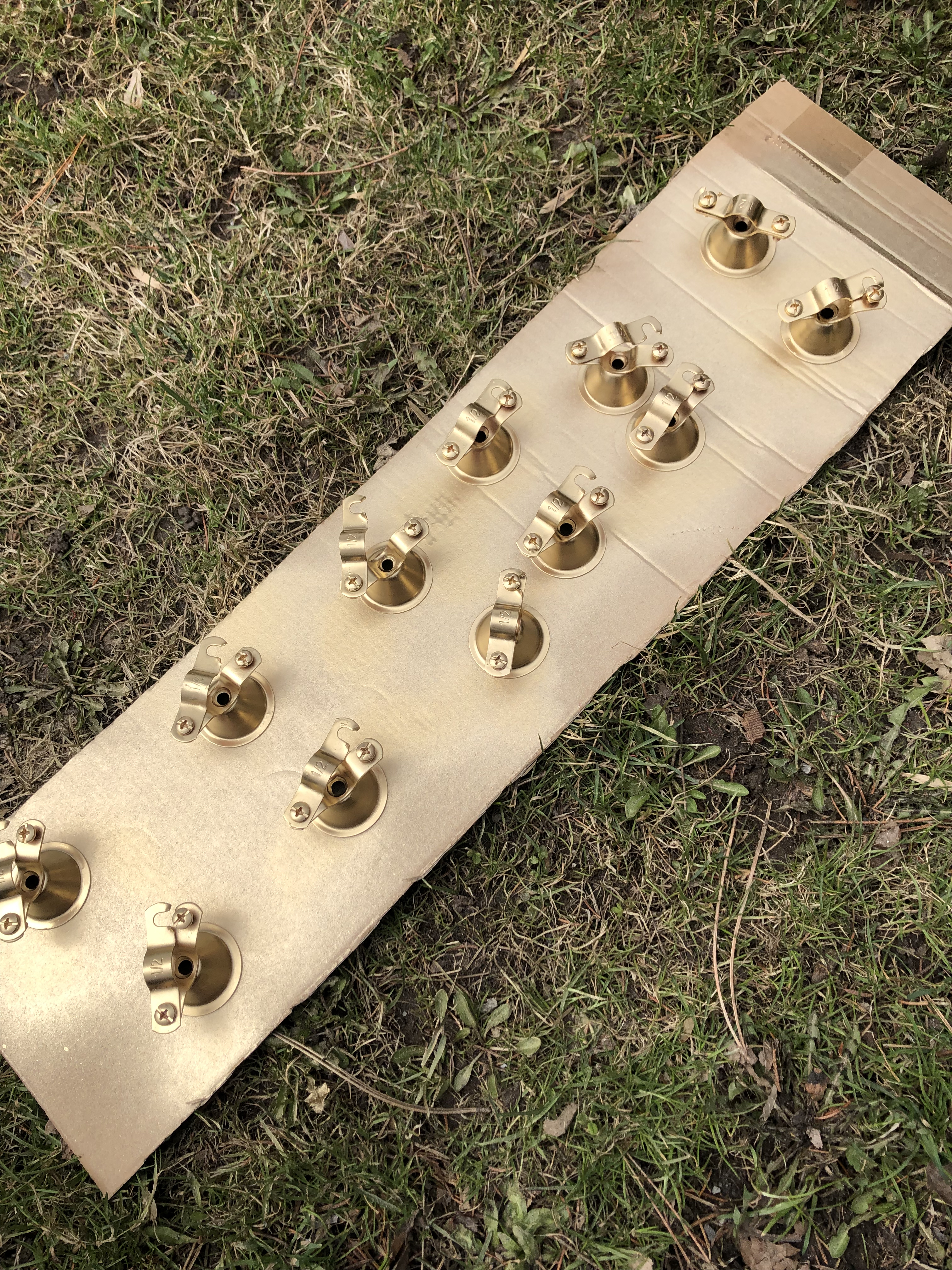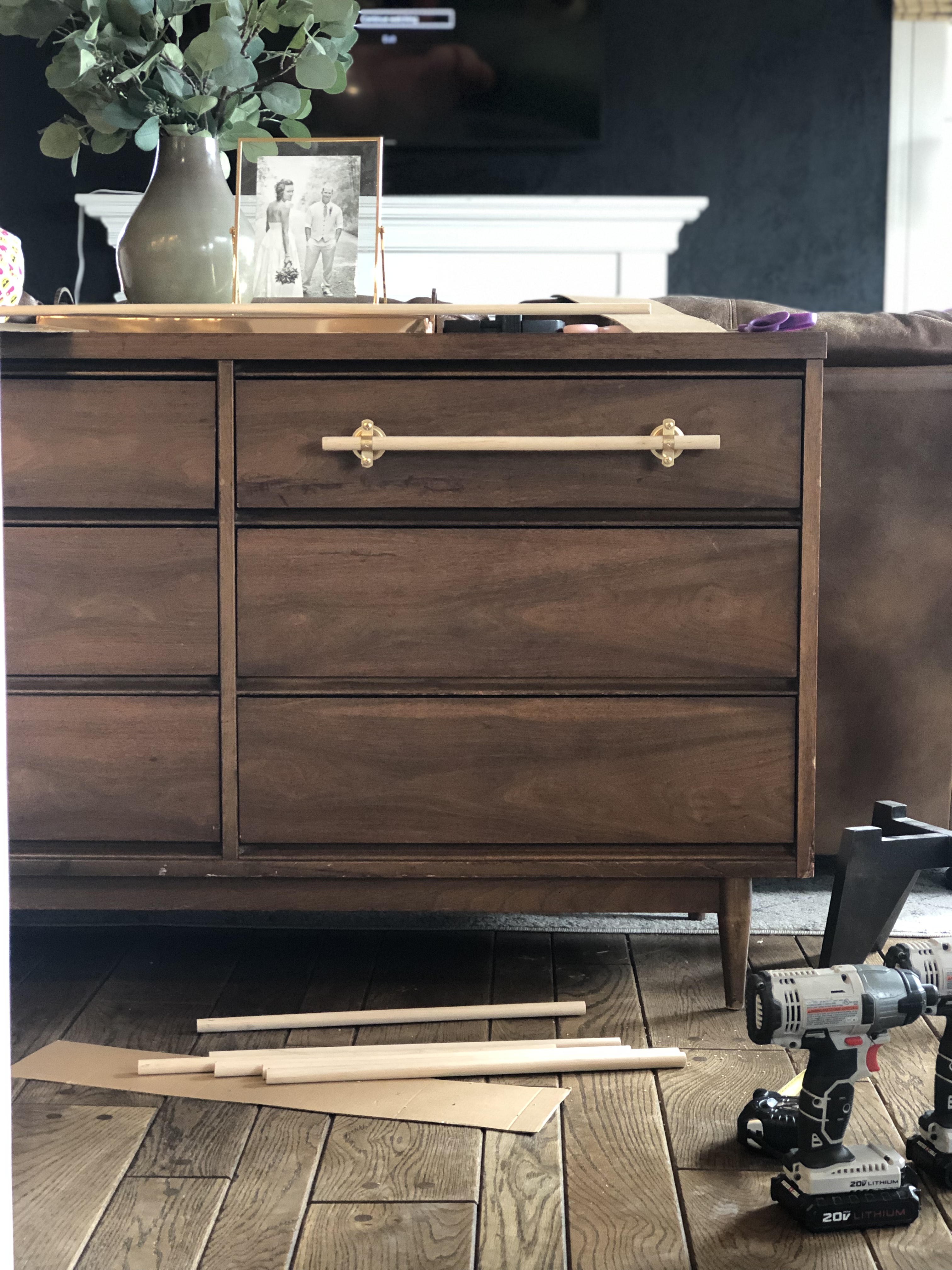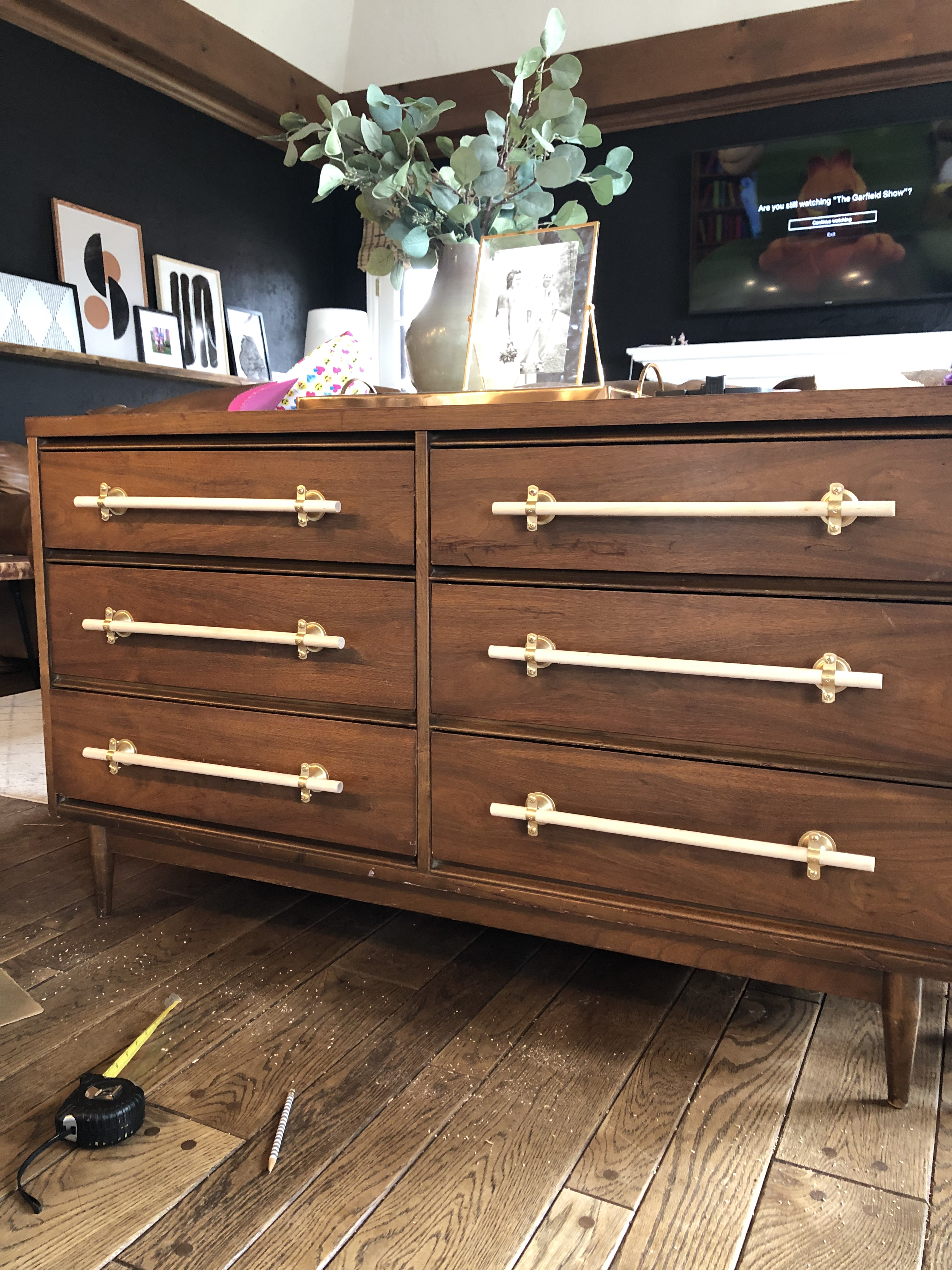 Paint Project #4 | The Fan

The plan was to get a new fan. One thing people always wonder when they come into our home — is 'why the hell do you still have that 1980's fan?' The answer? We never actually look that far up! We have 18 foot vaulted ceilings in this room. We also NEVER have used it. I don't like overhead lighting from that distance, so we never use the light either. As I got browsing to find a more modern fan, I decided I didn't want to spend that kind of money on something that we literally will not use. I decided to go a different direction — BUT — that will have to wait until next weeks post, because we are off to Mexico!
By the time I get back, my rug (that i'll be bidding on tonight and hopefully win) and the winnowing baskets that I am getting from this adorable vintage Etsy shop will be here! In the meantime, head over to Ginger's shop and check out this amazing little sewing stool and this vintage milk glass set (that would look really good on a shelf in front of a black wall, if I knew someone that had one…)
---
TO-DO LIST
Paint room + trim
Paint chandelier over table
Replace fan
Handles for dresser
Hang rattan chair
Add wood mantle
Redo pantry door
New dining chairs or new cushions
Sconces next to fireplace?
Bench?
I'm loving this process and hope you're loving it too! Follow me over on Instagram for my progress. Remember to follow along and check out the featured designers and guest participants!