/
the one room challenge week 3: art for the soul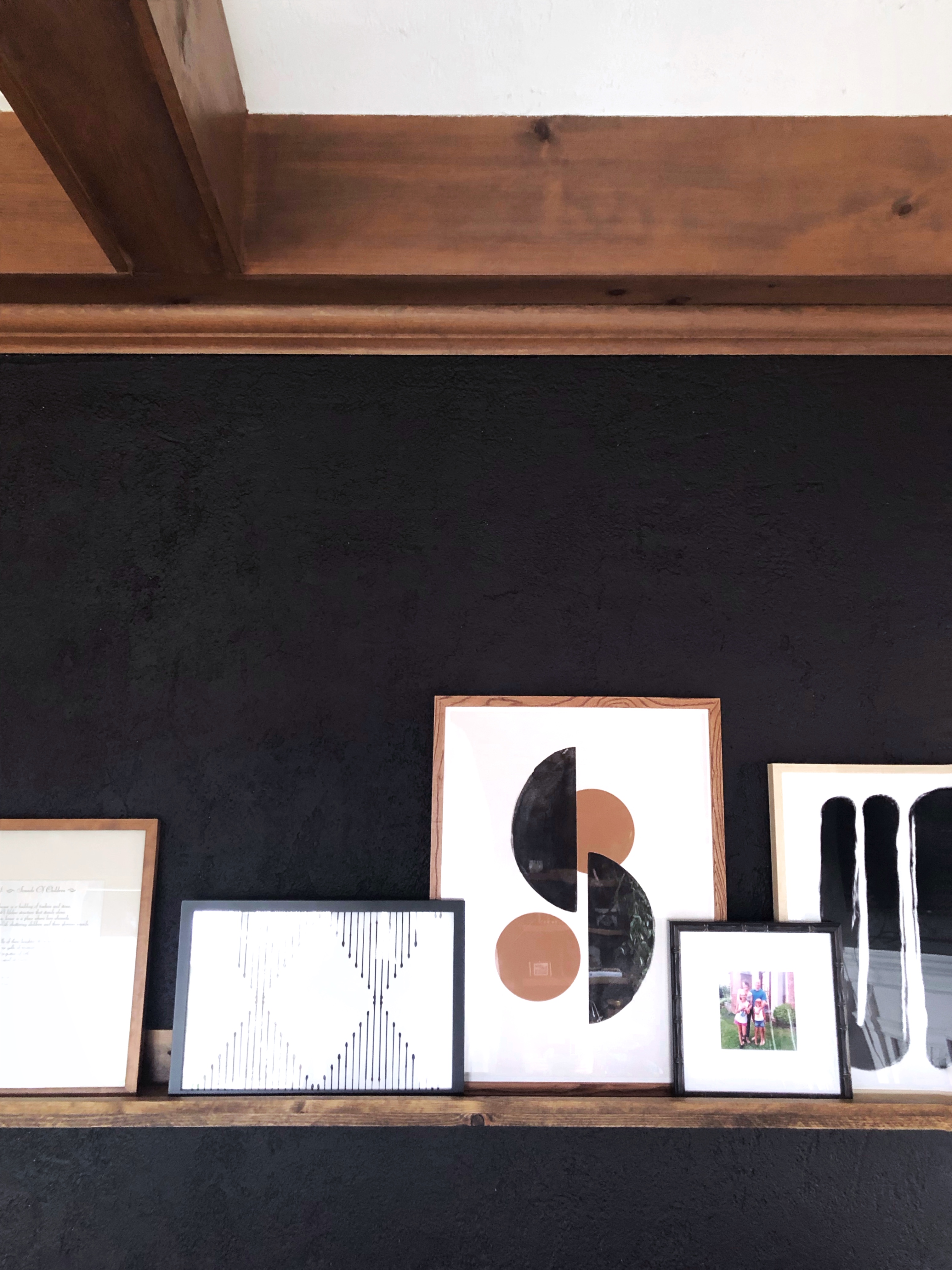 Week 3 of the Spring 2019 One Room Challenge! This week was all about art. If you're new to the ORC, here's a little bit about it!
The One Room Challenge is a bi-annual interior design event where over 3,000 rooms are transformed. It's led by 20 featured designers, in addition to over 200 guest participants! Every Wednesday & Thursday, blog posts are uploaded to show the room transformations. It will provide participants with a supportive, enthusiastic forum in which to share the process of transforming a room.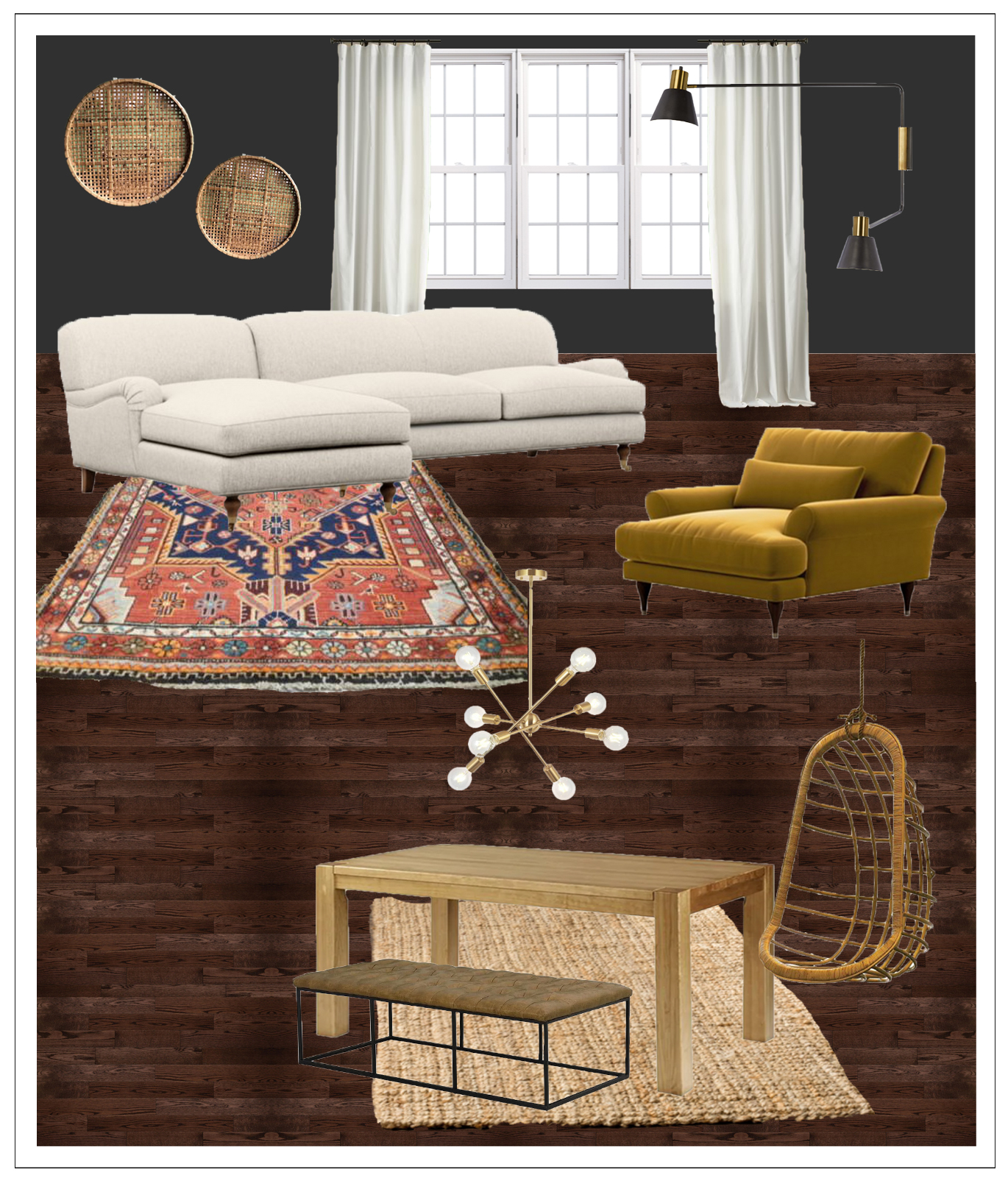 Art Project #1 | The Poem

When I was a kid, my grandma wrote a poem and it was one of my favorite things ever. It's one of those things that has come with me everywhere I went. She named it 'Sounds of Children' — and it's literally the sweetest poem. More than ever, when I became a mom. You remember those tiny moments and hold them in your heart — which was a perfect ending to a perfect poem. I want to redo this poem, either in a larger frame, or the font. Which do you think?
Art Project #2 | The Drawing

My girls love to draw. Love to color. Love to paint. We were visiting my grandma in the nursing home, and my 12 year old wanted to draw her face without actually looking at her… or the paper. It's something called blind contouring. I loved it so much that I held onto it. I decided this was going to frame it and it will go on my art shelf next to her poem. Perfect, right?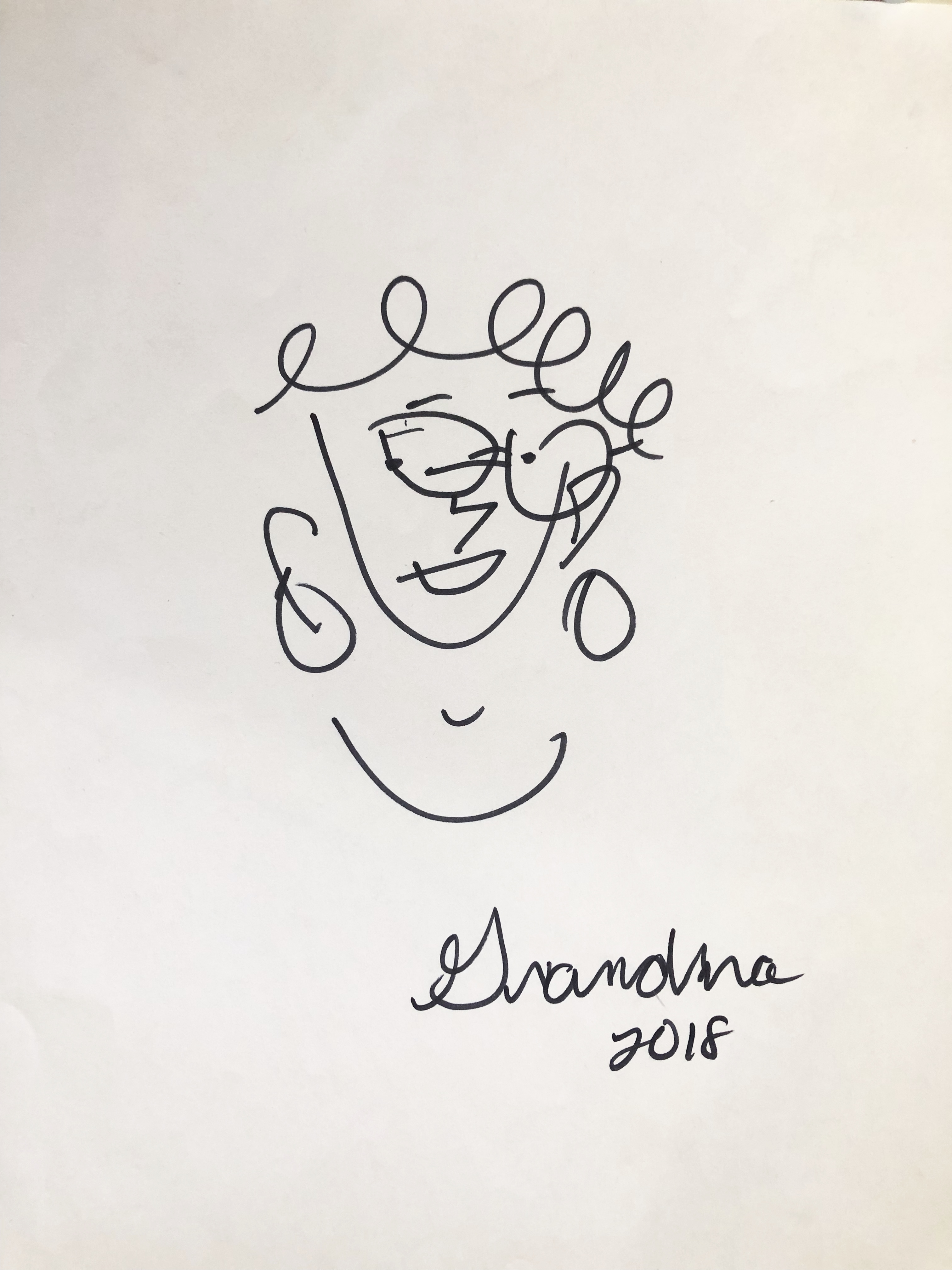 Art Project #3 | The Family Photos

Are you one who likes art, or photos? I'm a huge art fan. I'm actually not a 'photo in frame' type of person. I actually keep the people in the frames and my husband and I make up lives about them. Everyone knows Steve & Carol, and Jamal & Jasmine. This is not a joke. We've even gone as far as presents at baby showers and weddings. The plan is to incorporate more family photos into this, because it makes my husband happy. And I like him happy.
Art Project #4 | The Fan

Not so much an art project, but it was something that wasn't finished from last week. To recap:
The plan was to get a new fan. One thing people always wonder when they come into our home — is 'why the hell do you still have that 1980's fan?' The answer? We never actually look that far up! We have 18 foot vaulted ceilings in this room. We also NEVER have used it. I don't like overhead lighting from that distance, so we never use the light either. As I got browsing to find a more modern fan, I decided I didn't want to spend that kind of money on something that we literally will not use. I decided to go a different direction. I'm pretty happy with the end result. Here is the before: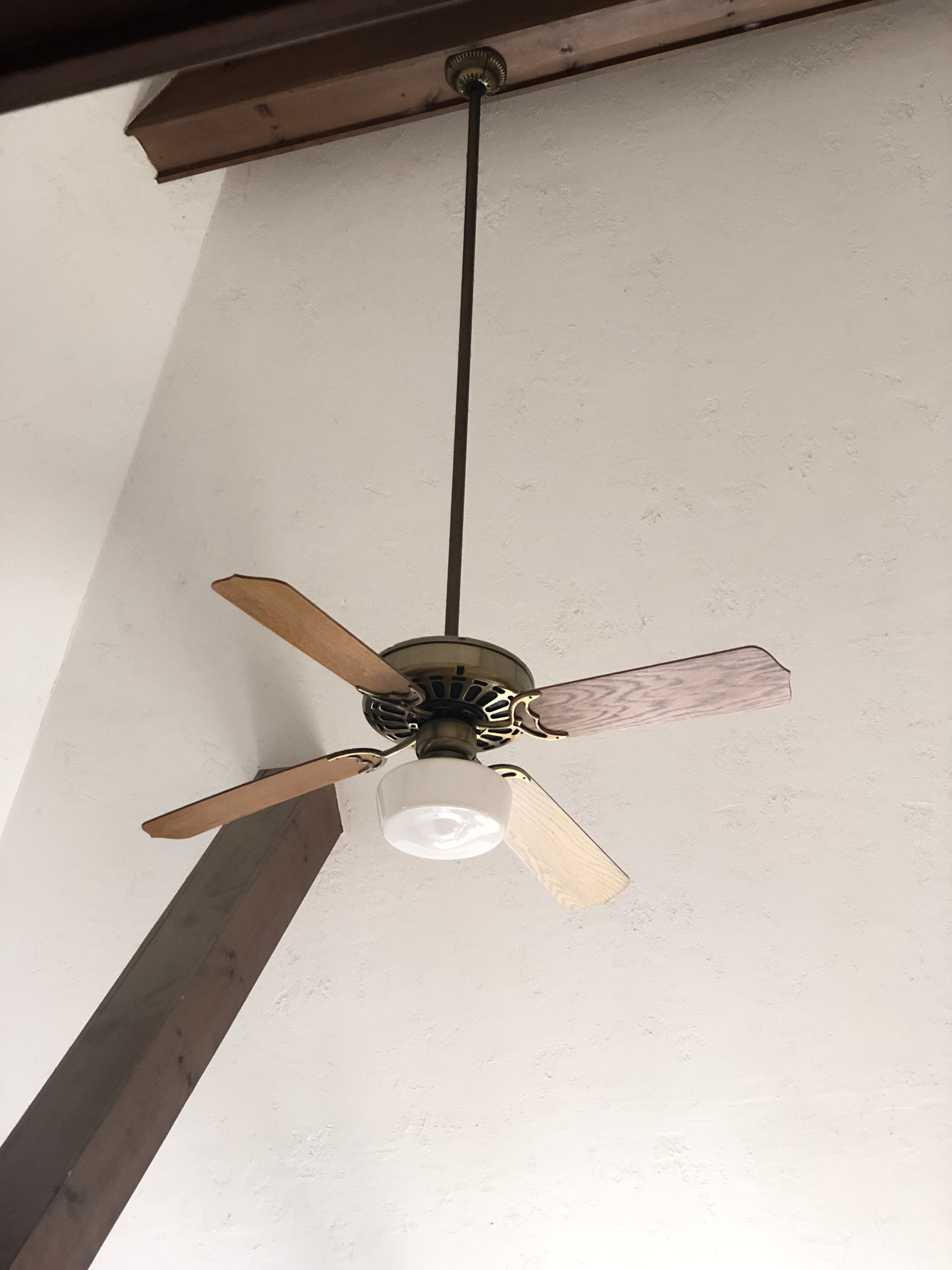 Outdated (but I swear these will come back into style) and the wood! Blagh! Here's the end result after cutting them into rectangles and painting them black.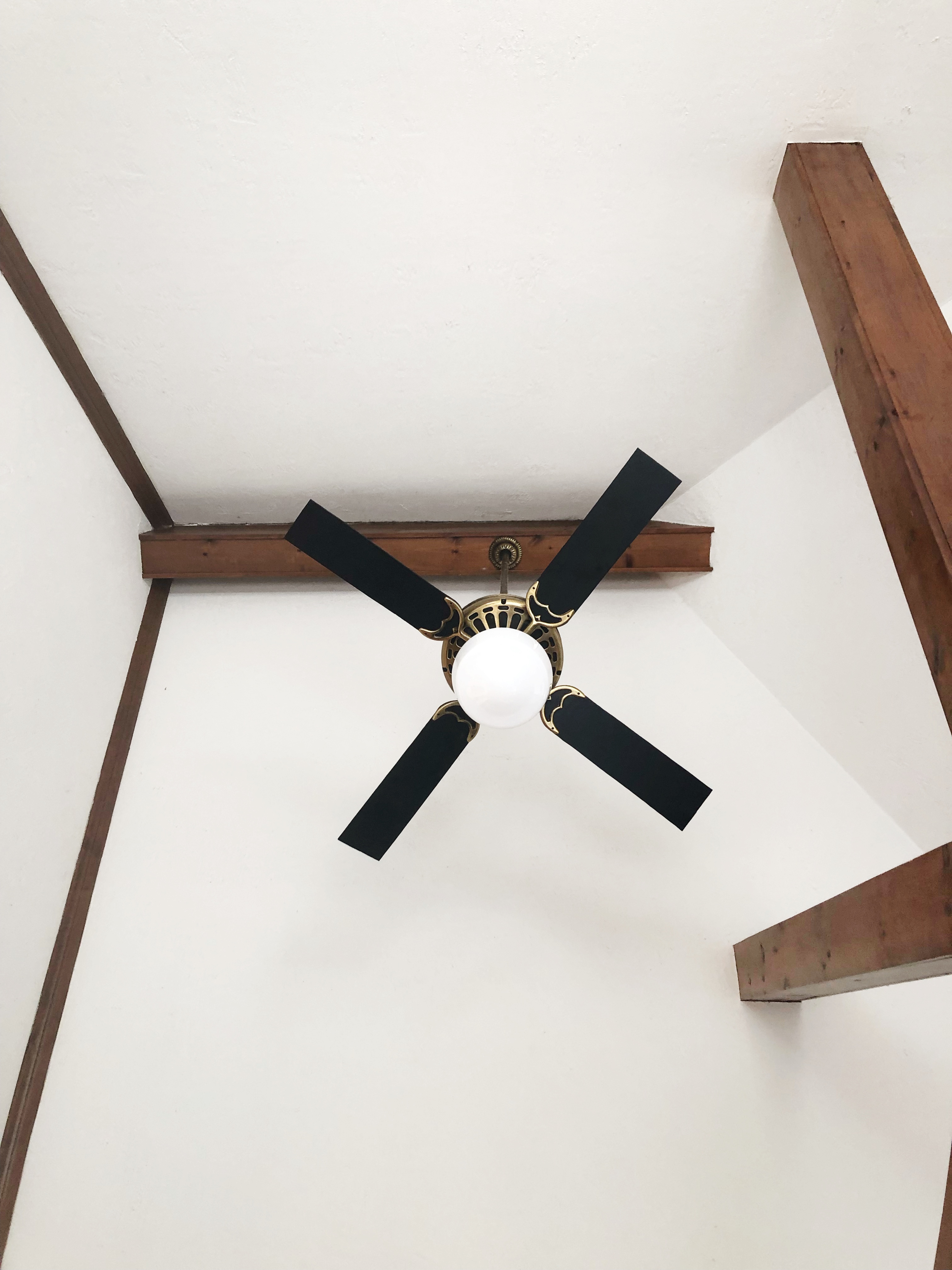 ---
TO-DO LIST
Paint room + trim
Paint chandelier over table
Replace fan
Handles for dresser
Hang rattan chair
Add wood mantle
Redo pantry door
New dining chairs or new cushions
Sconces next to fireplace?
Bench?
I'm loving this process and hope you're loving it too! Follow me over on Instagram for my progress. Remember to follow along and check out the featured designers and guest participants!