/
the one room challenge week 6: the reveal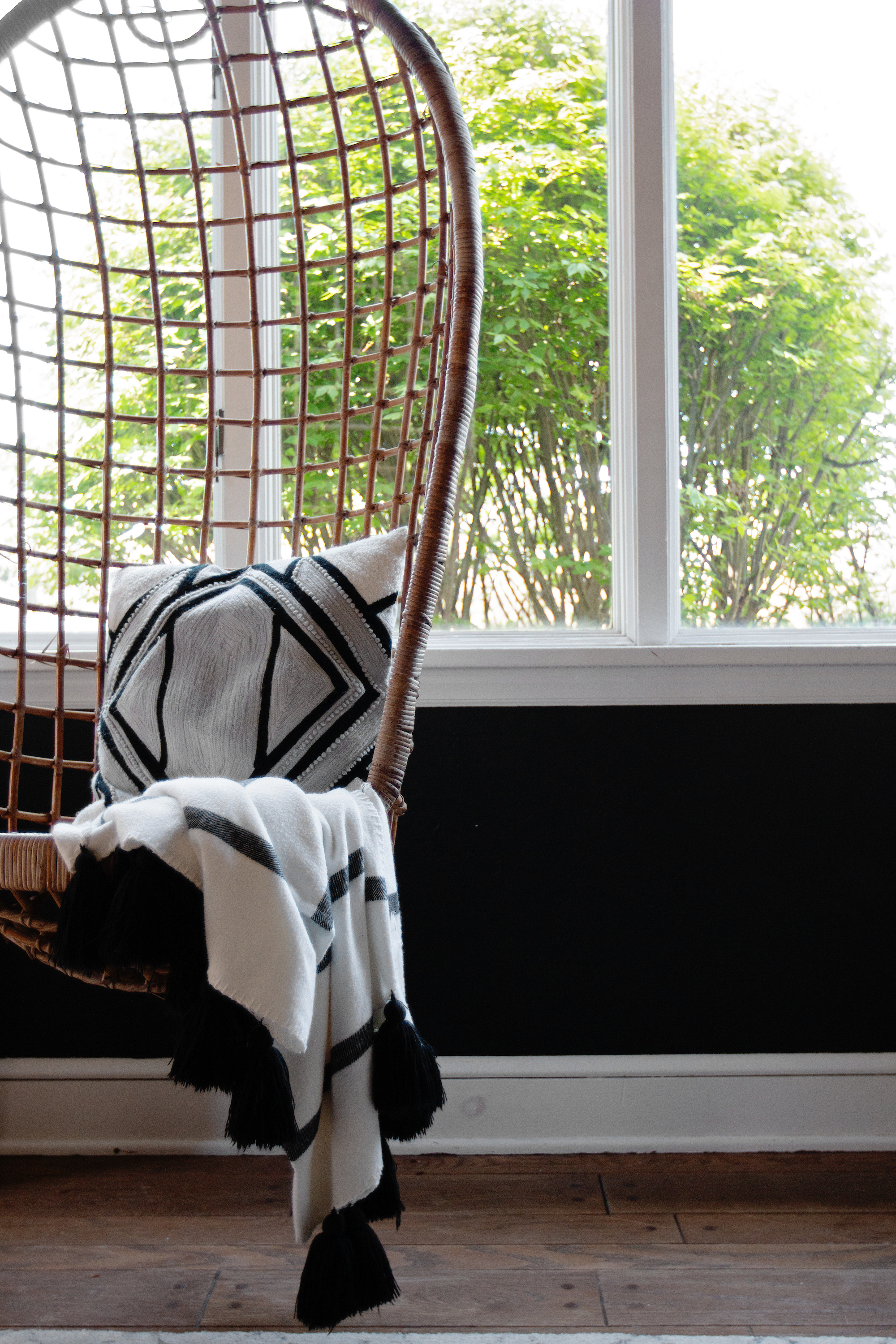 It's the last week of the Spring 2019 One Room Challenge! It's reveal day! You can find the past weeks here — week 1, week 2, week 3, week 4 and week 5. I'm so excited to see all of the reveals! If you're new to the ORC, here's a little bit about it!
The One Room Challenge is a bi-annual interior design event where over 3,000 rooms are transformed. It's led by 20 featured designers, in addition to over 200 guest participants! Every Wednesday & Thursday, blog posts are uploaded to show the room transformations. It will provide participants with a supportive, enthusiastic forum in which to share the process of transforming a room.
Let's remember the before and the drawing board of what I wanted in this room: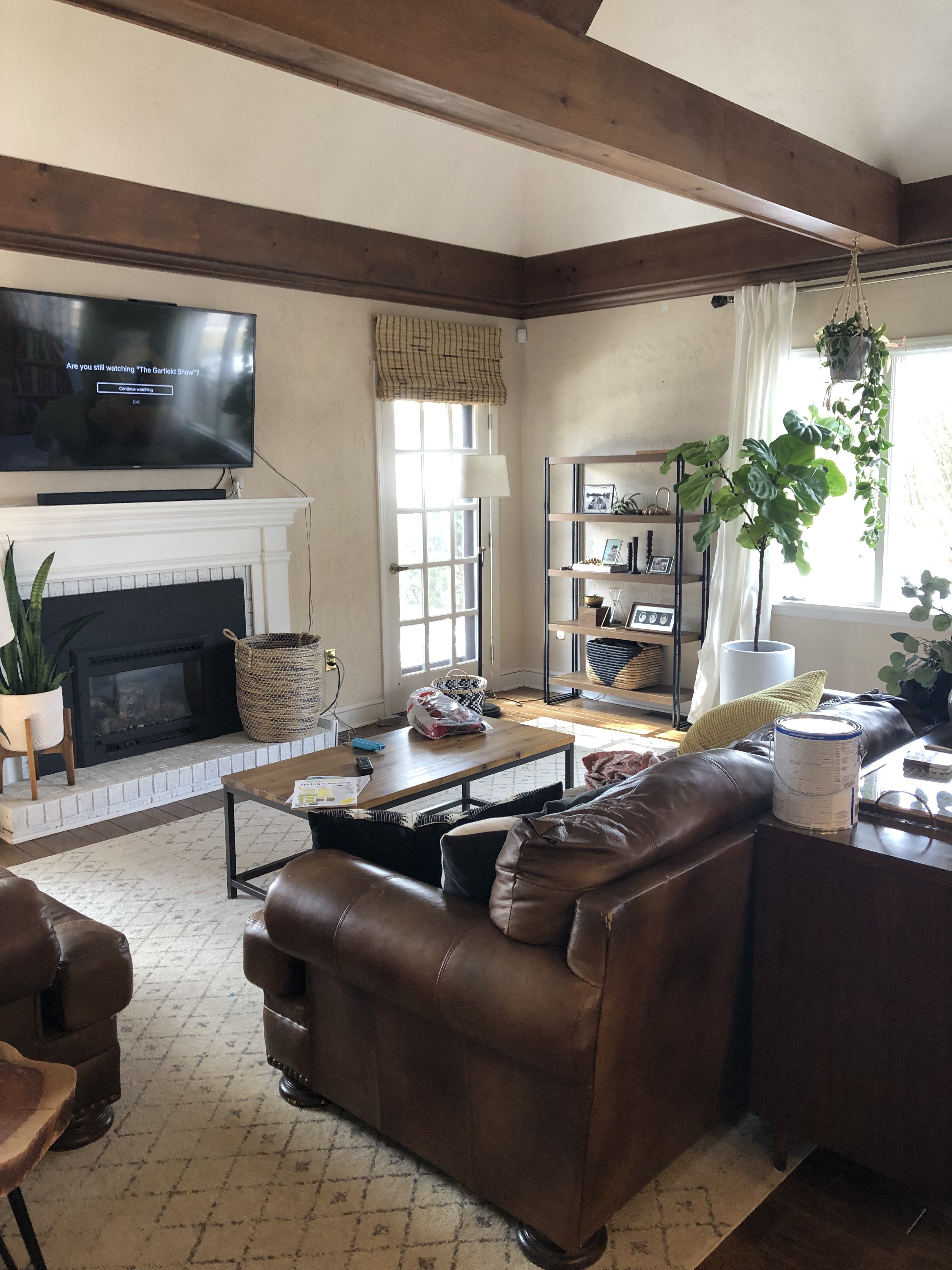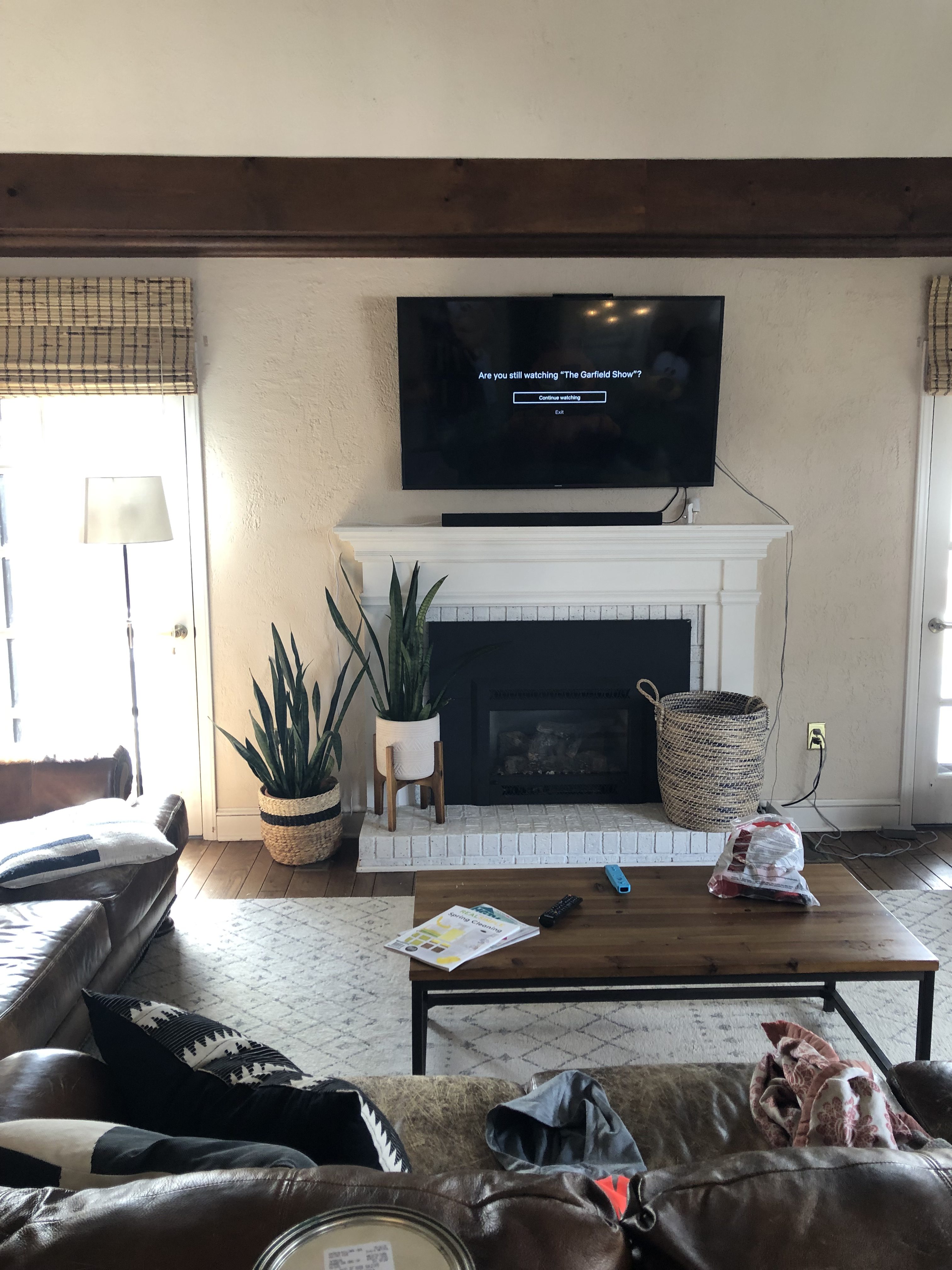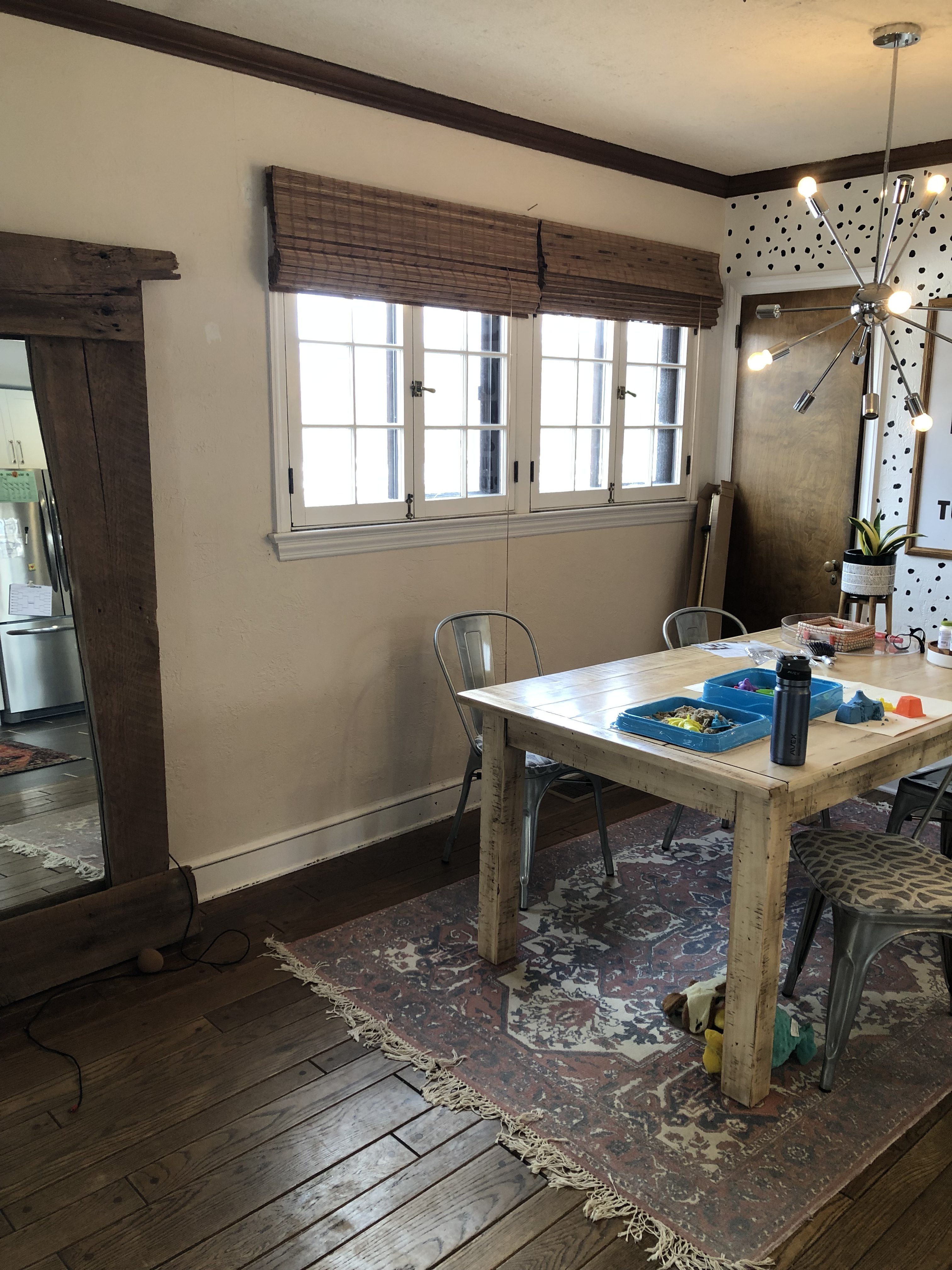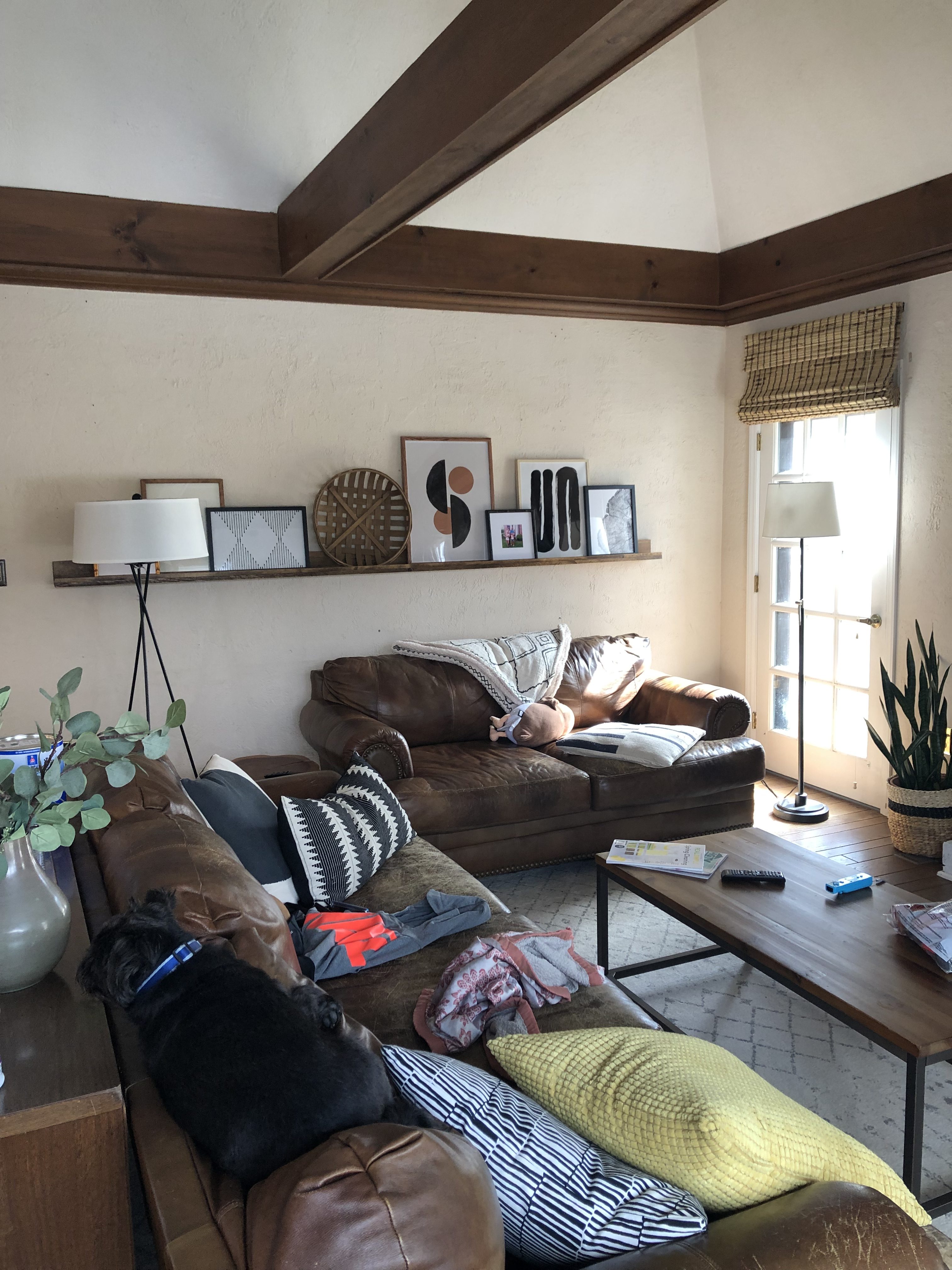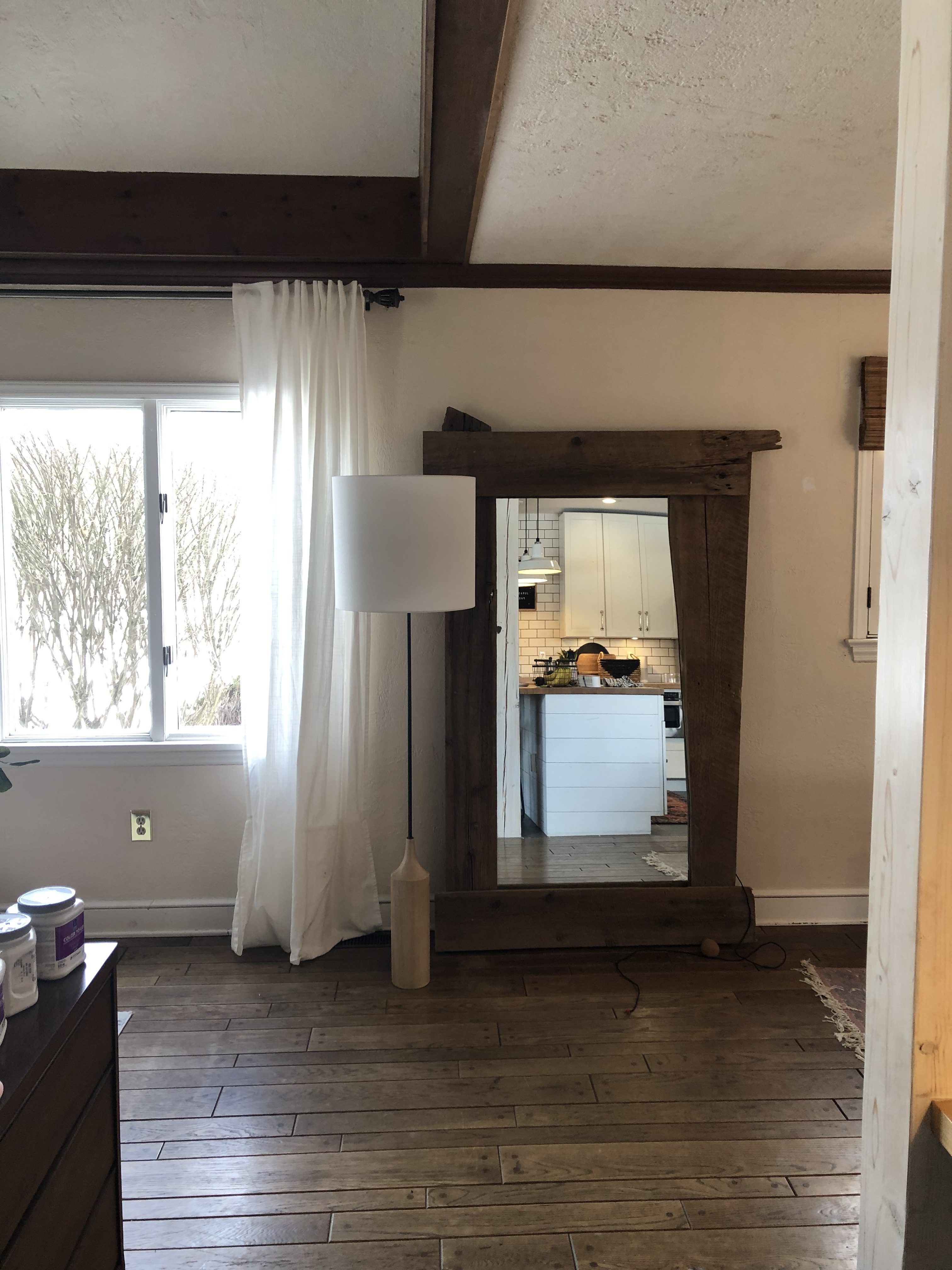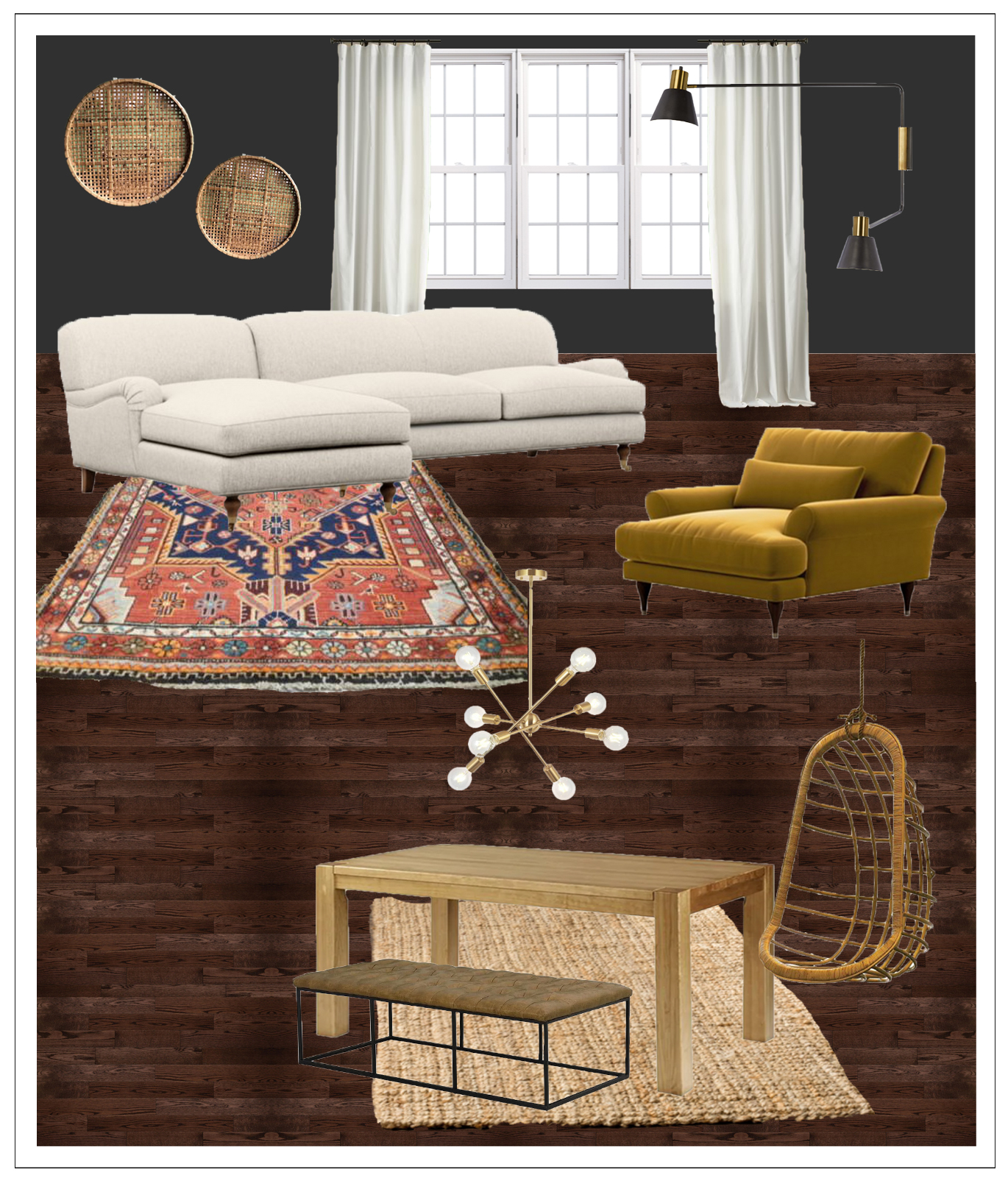 When I decided to go black, I wasn't quite sure. Now, I don't know why I didn't do it sooner. The gold accents, the wood and the contrast work together perfectly. I found the hanging chair at a local antique dealer for a killer price. The lighting from West Elm, was all on sale and I got them for dirt cheap (West Elm style). My original plan was to work with [a certain furniture company]. I was in negotiations and unfortunately, the girl who I was dealing with, left the company. Things went south, and while I was in Mexico (no pun intended), we had to spend $1500 to have 3 limbs removed from a tree that was going to effect our neighbors home. Awesome. Short story, new furniture wasn't going to happen. I had to work with what I had. What I had, was old ass leather furniture with scratch marks from dogs.
Which was ok. It's ridiculously comfortable.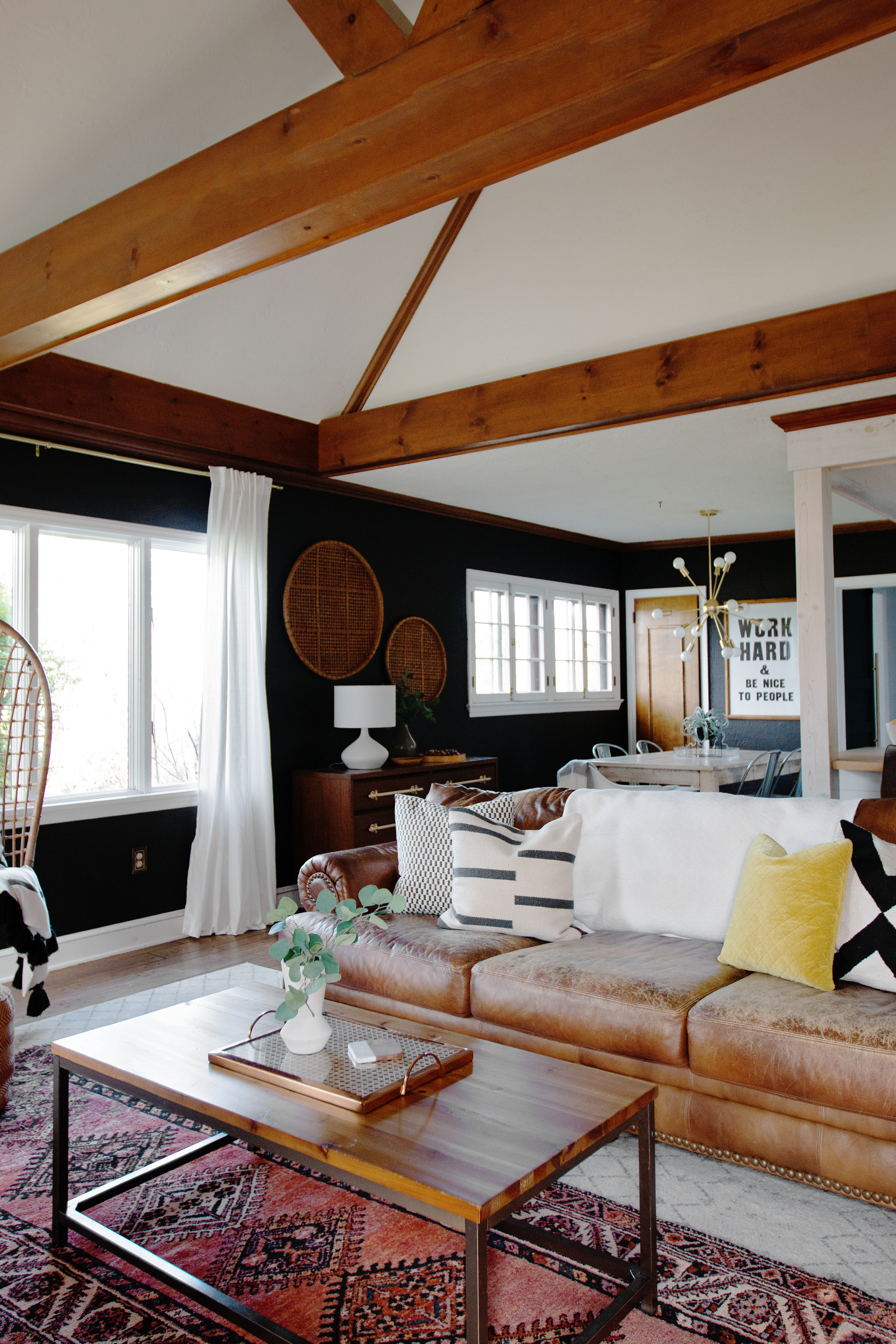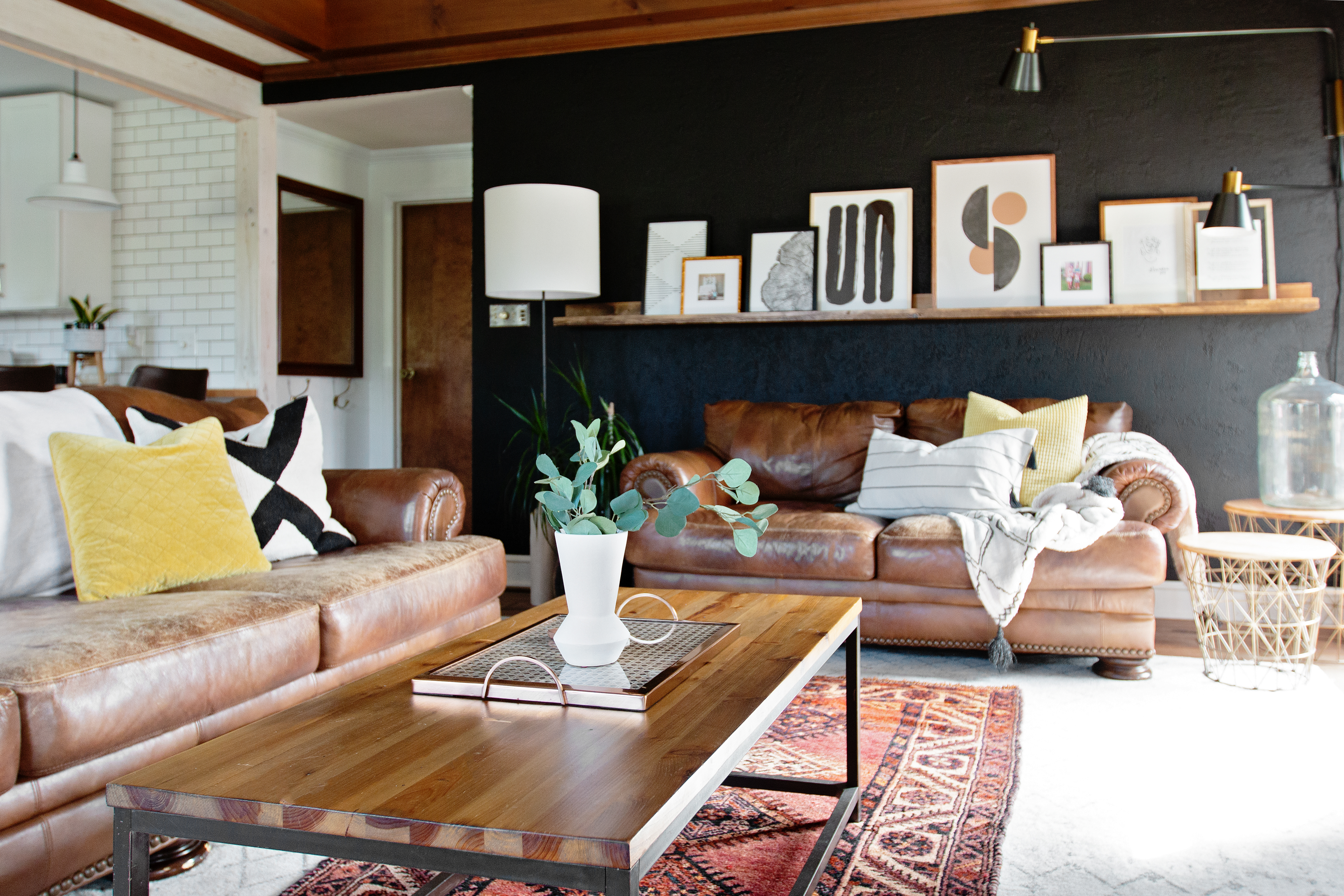 I intended to have a couple of other things happen, that didn't. I made a sign (that will be in another blog post) as a freebie. But, the frame or light didn't come in time for that. I also had every intention of doing something awesome with my pantry door, but it just didn't turn out right.
6 hours of pure torture trying to get it to work out.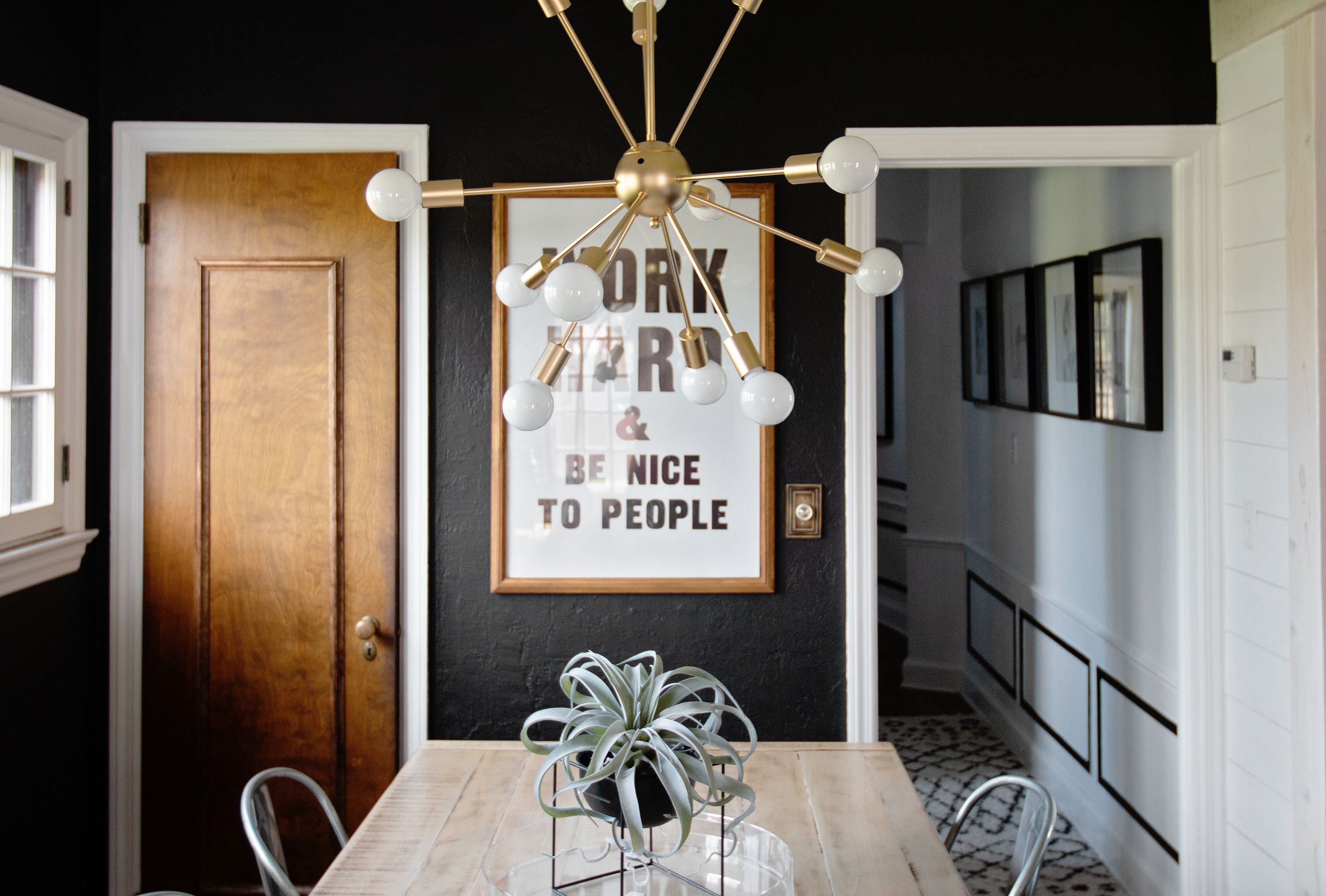 I digress. I still kept the trim, and it looks okay — but I still wish that I never touched it. The couple of things that stand out like a GEM, are the winnowing baskets from Verdant House Vintage. Ginger is the owner and not only does she have amazing vintage finds — her eye for detail is unmatched. She's truly a gem in the Etsy community and they're lucky to have her. Not only does she have great items, they're amazing quality as well. Something a vintage seller should always possess.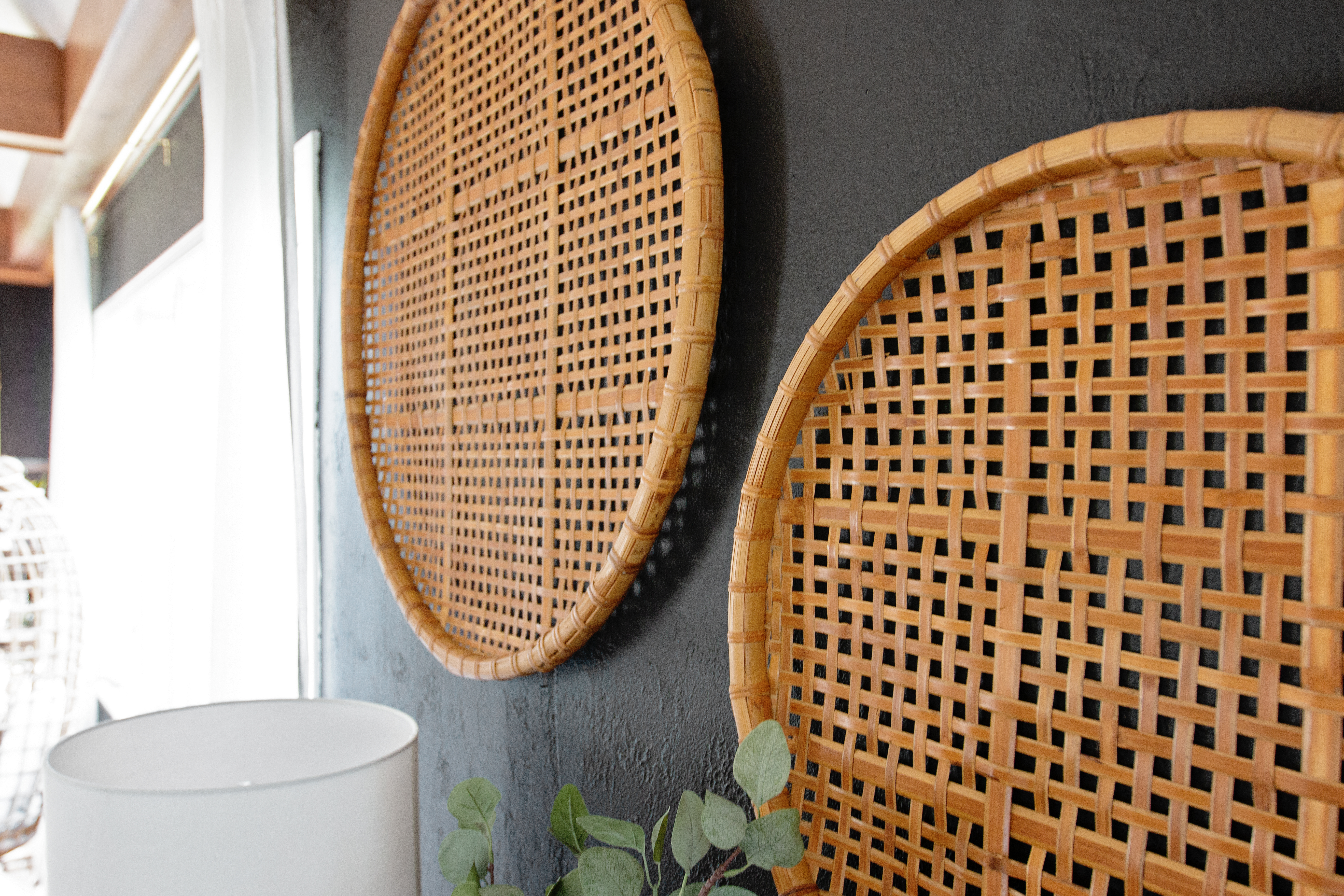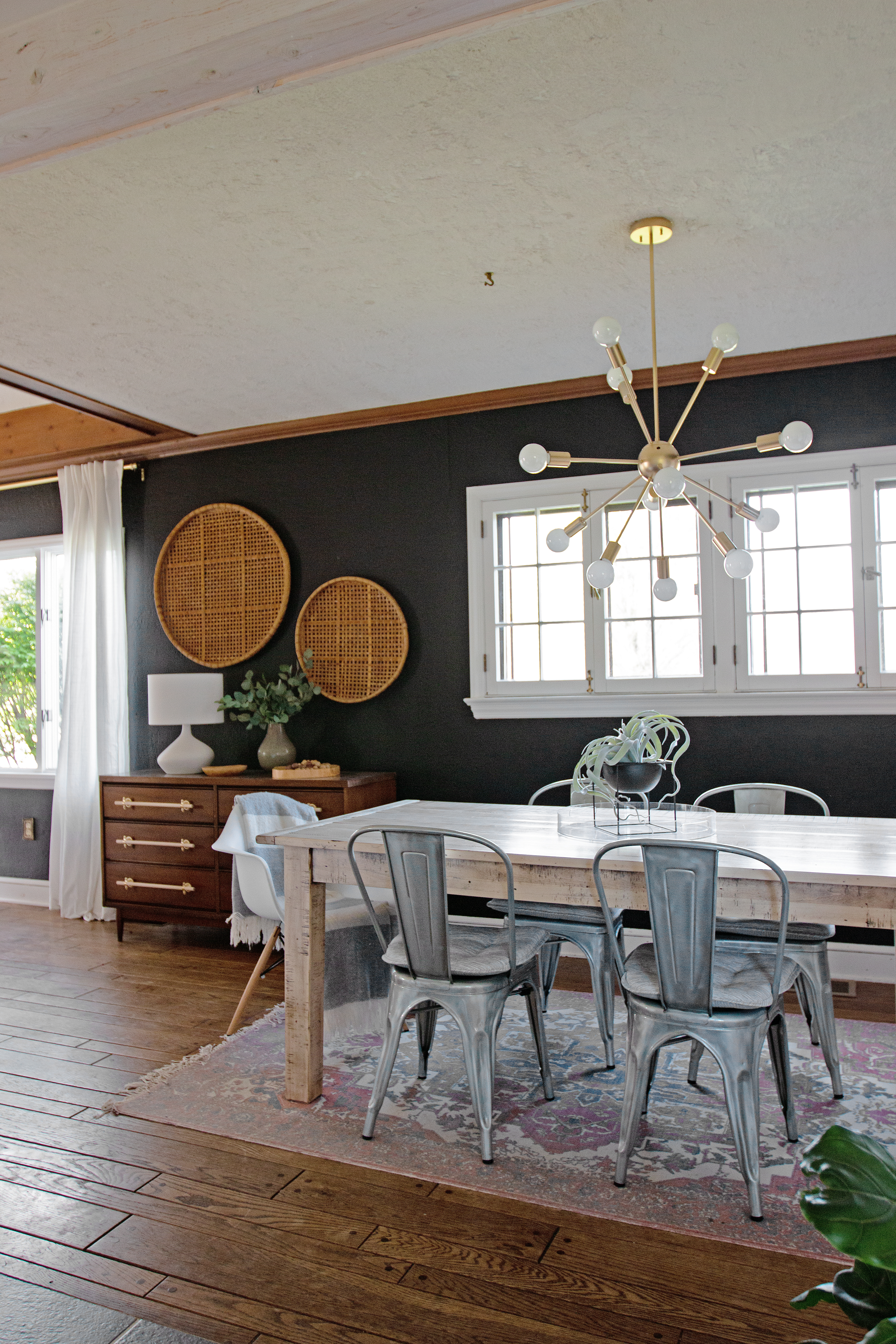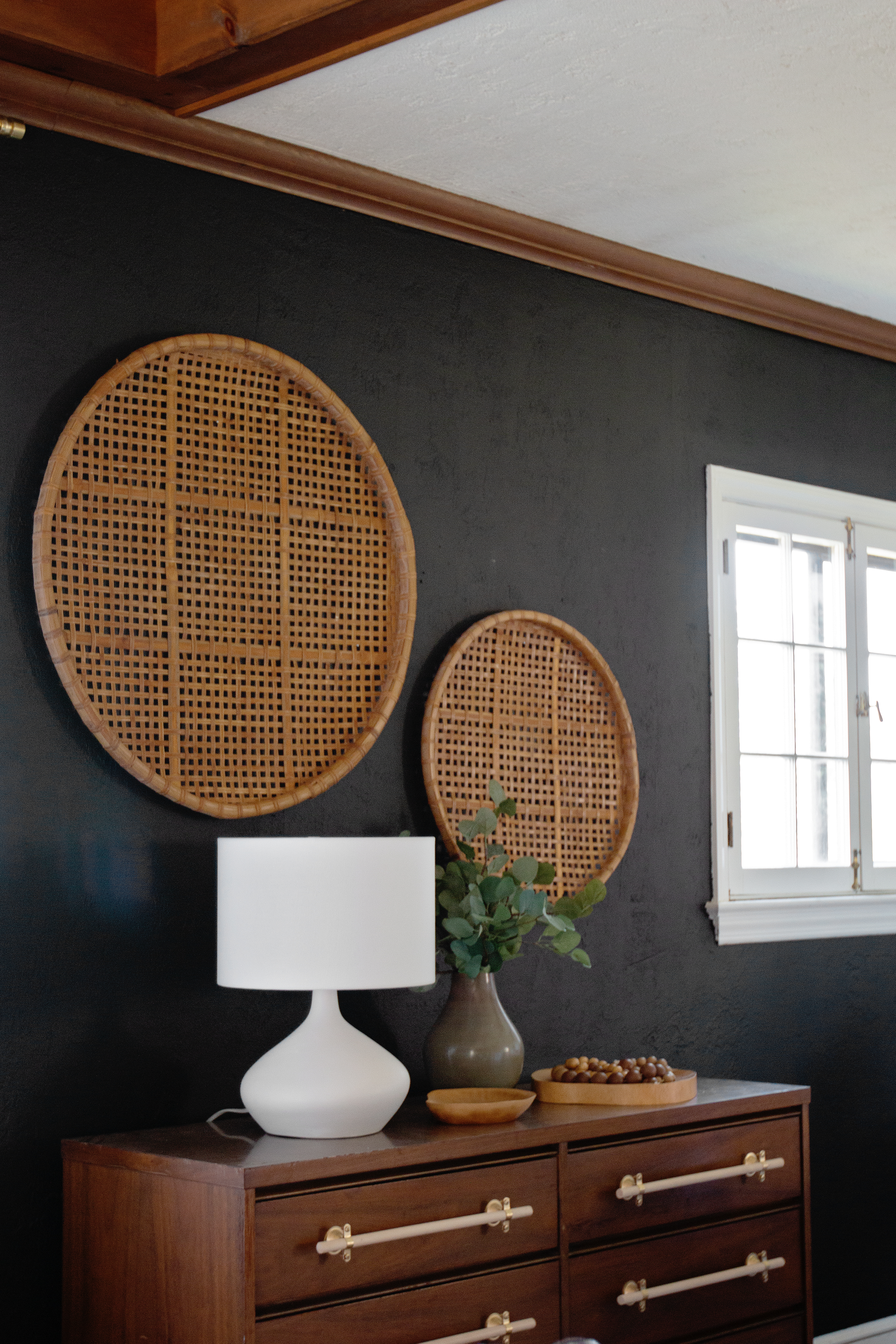 I built the art ledge and displayed my daughters blind contrast drawing of my grandmother along with the poem that she wrote decades ago. My shelves are another tribute to her with photos of her when my mom was little and headshots from her as a teenager. She's one to live up to.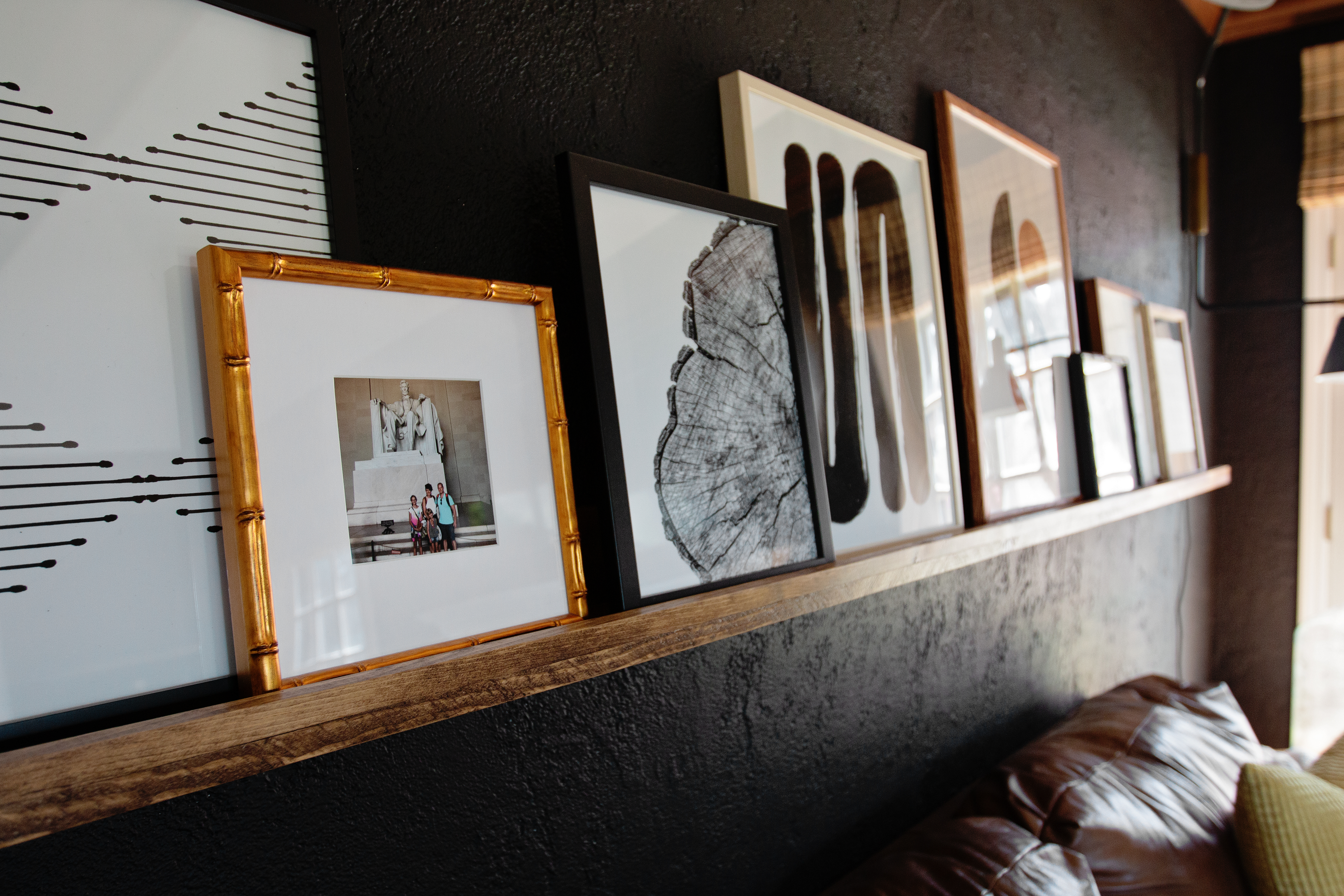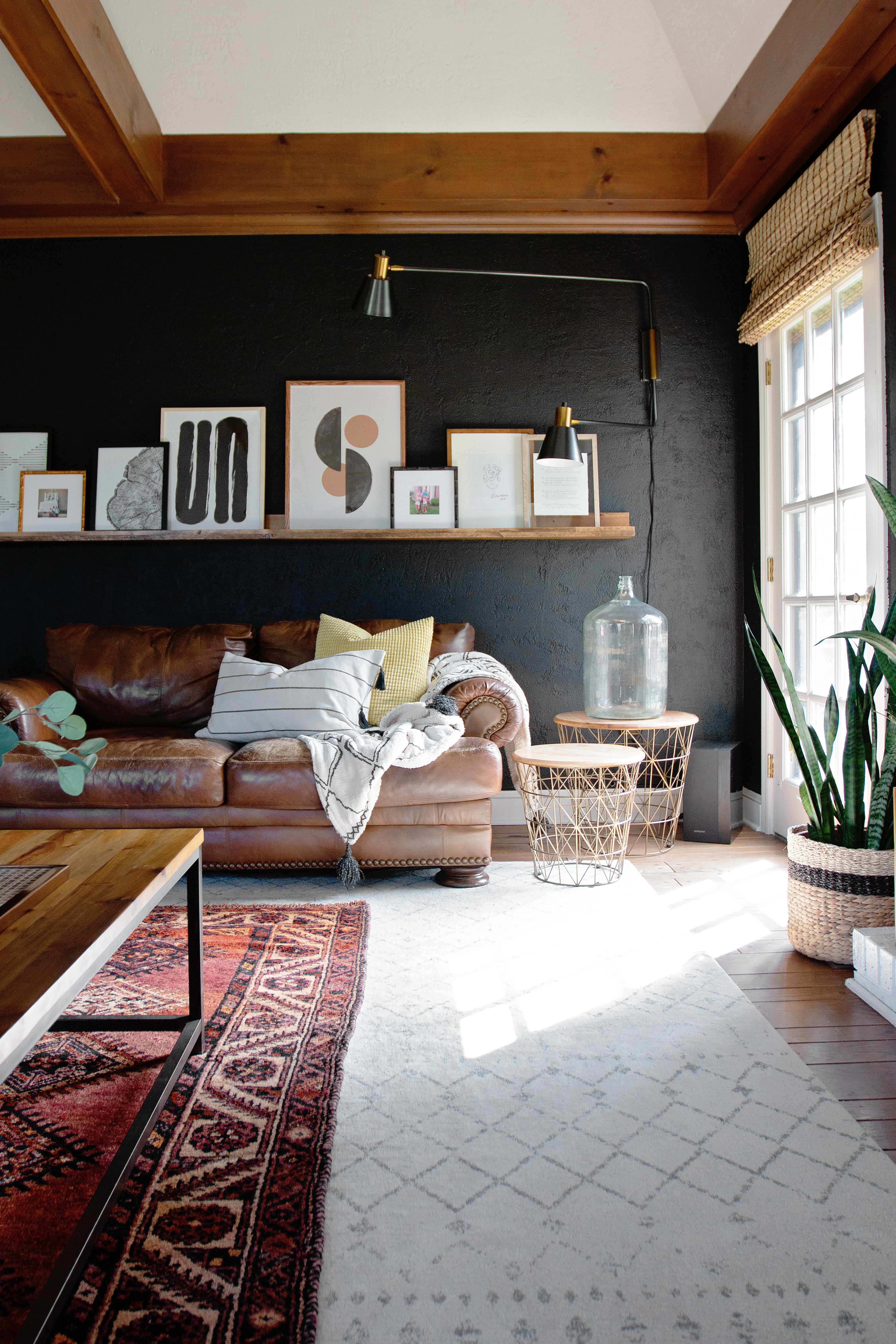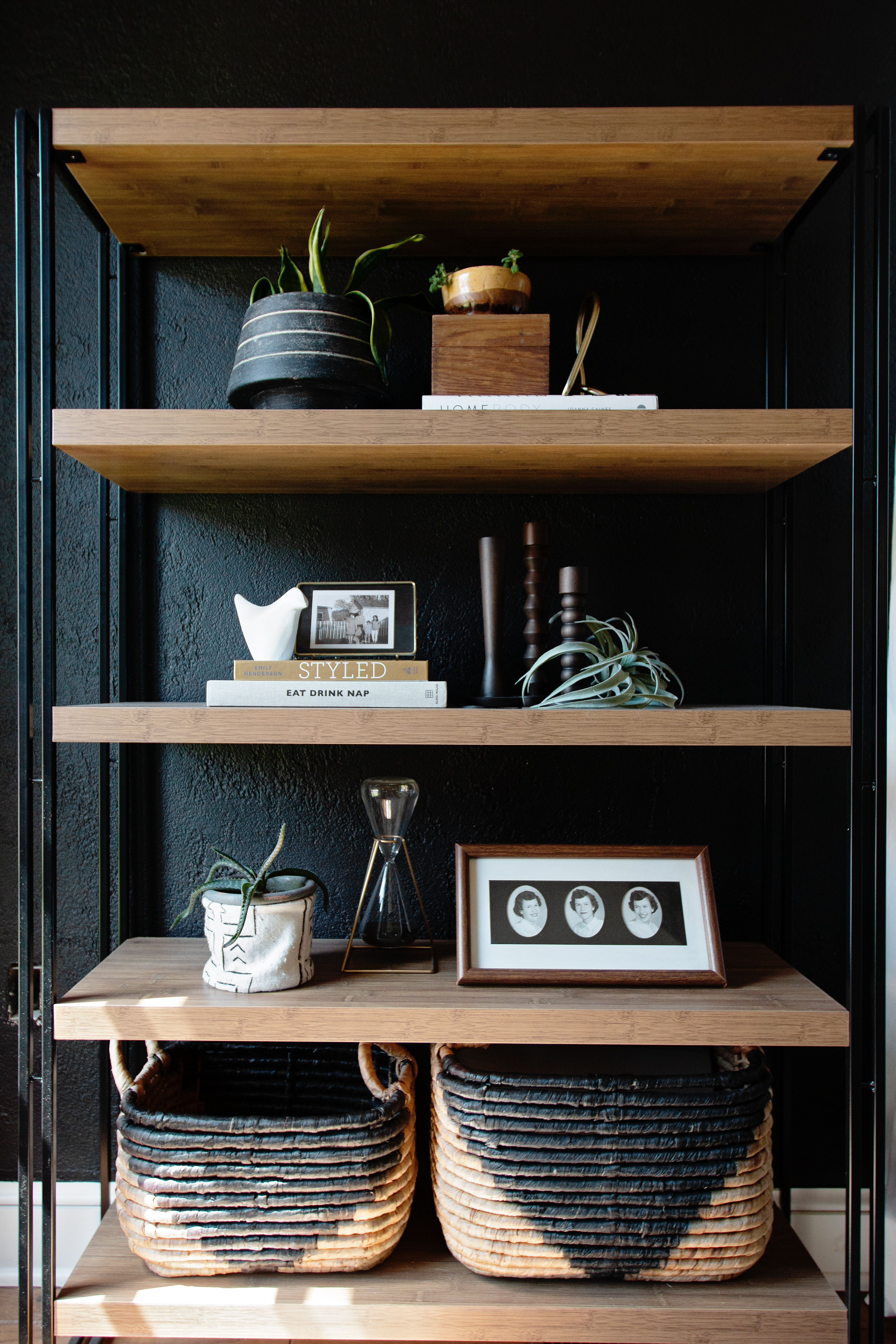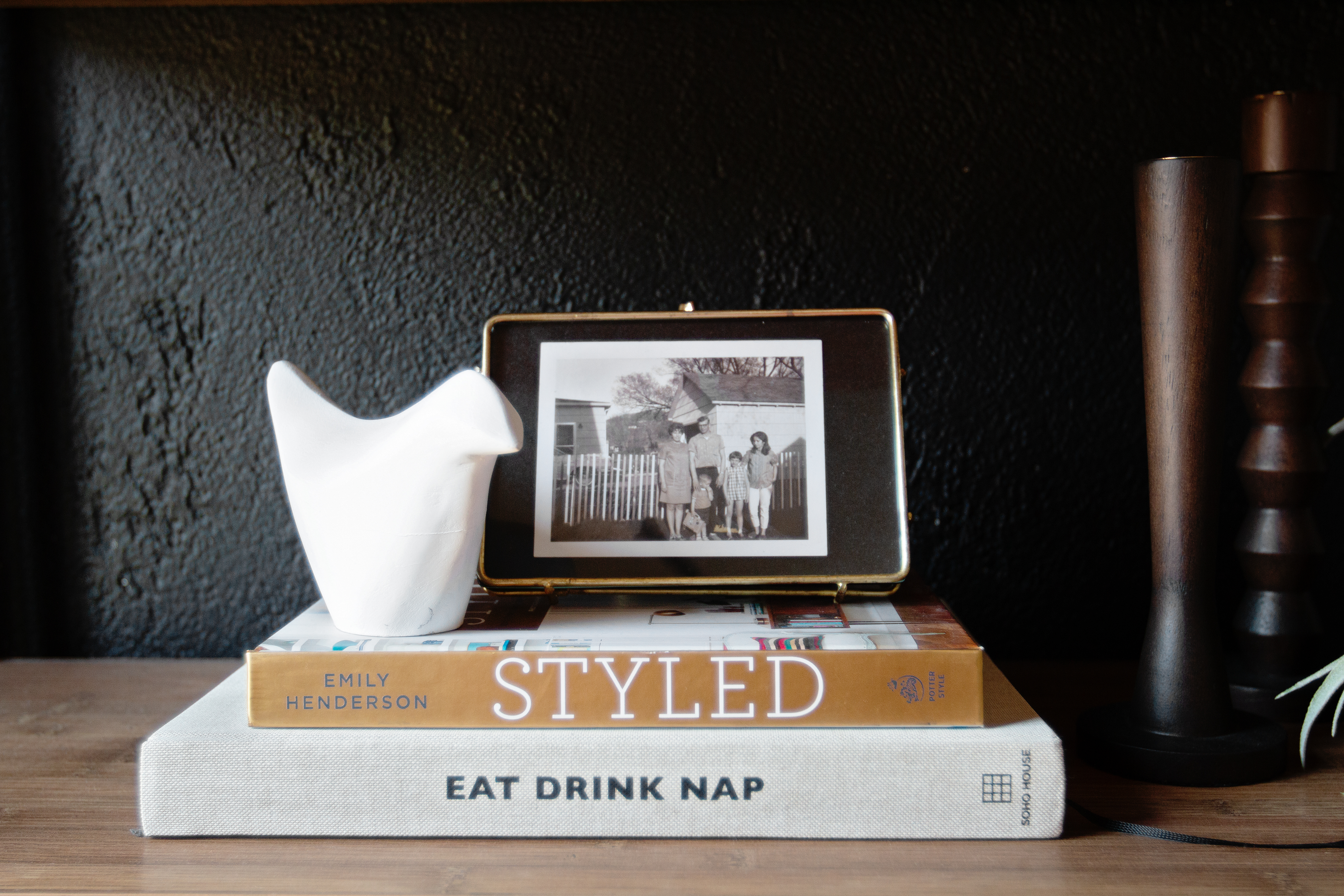 This whole process has been a great journey and I have truly loved being a part of it. I hope you enjoy this as much as I do!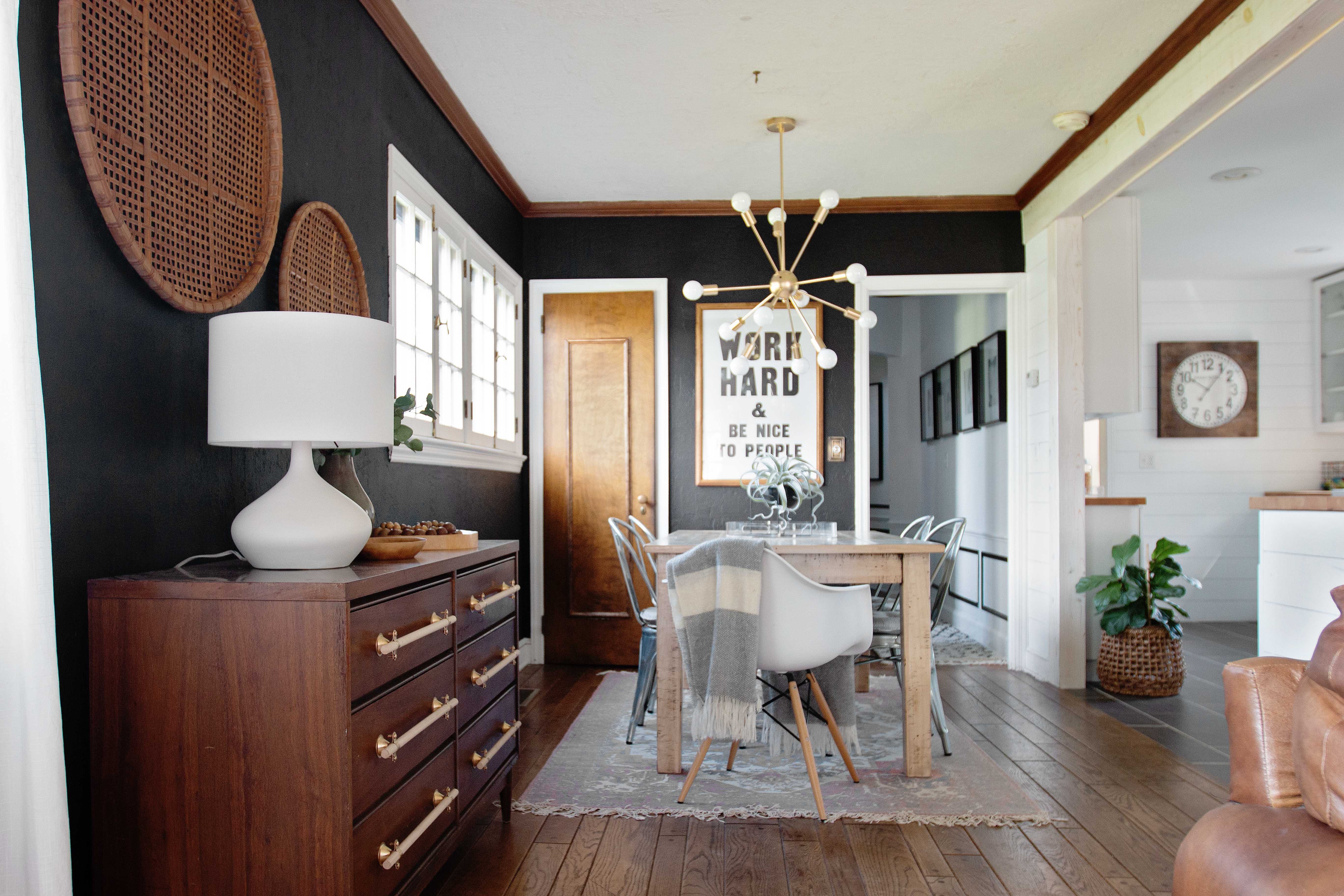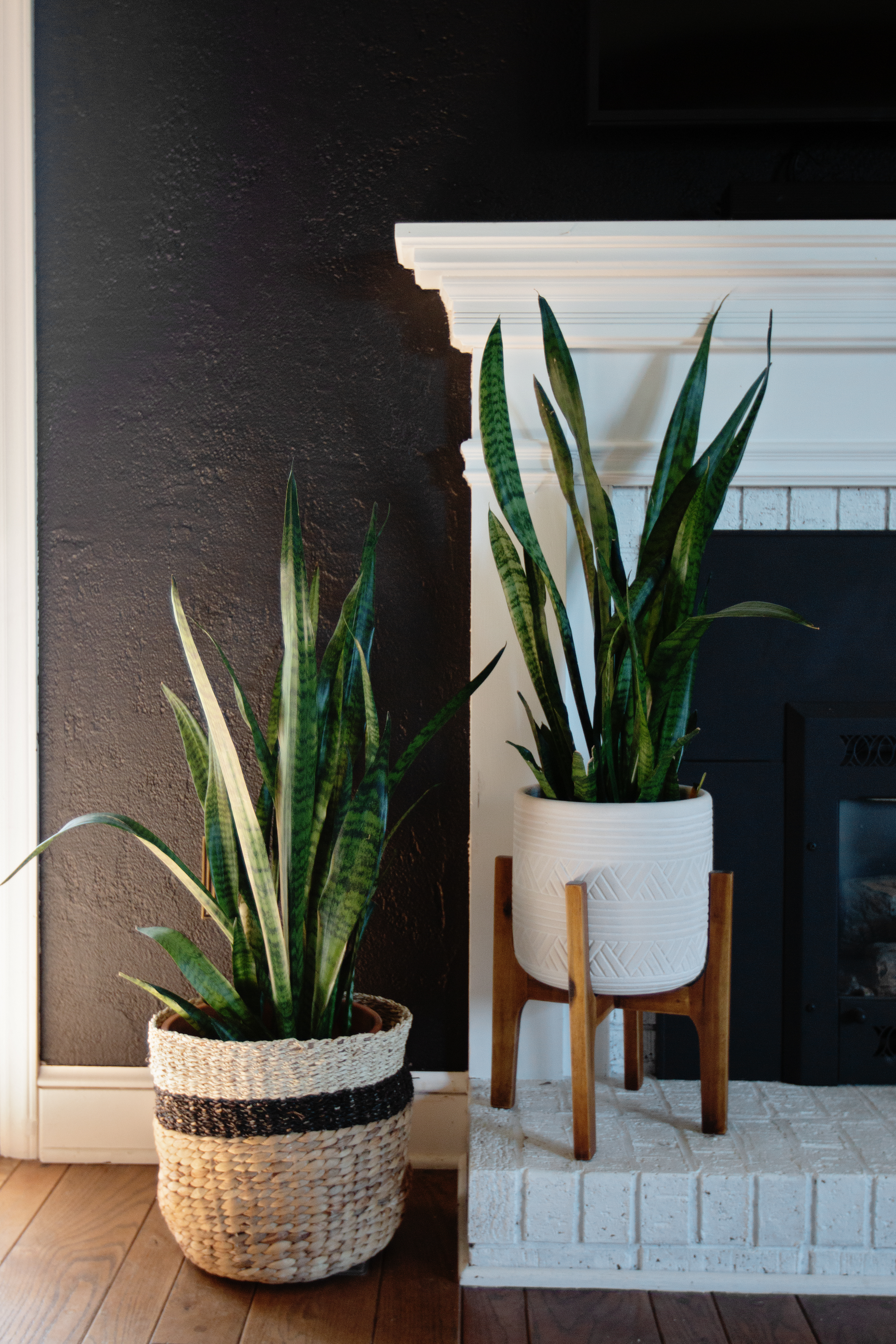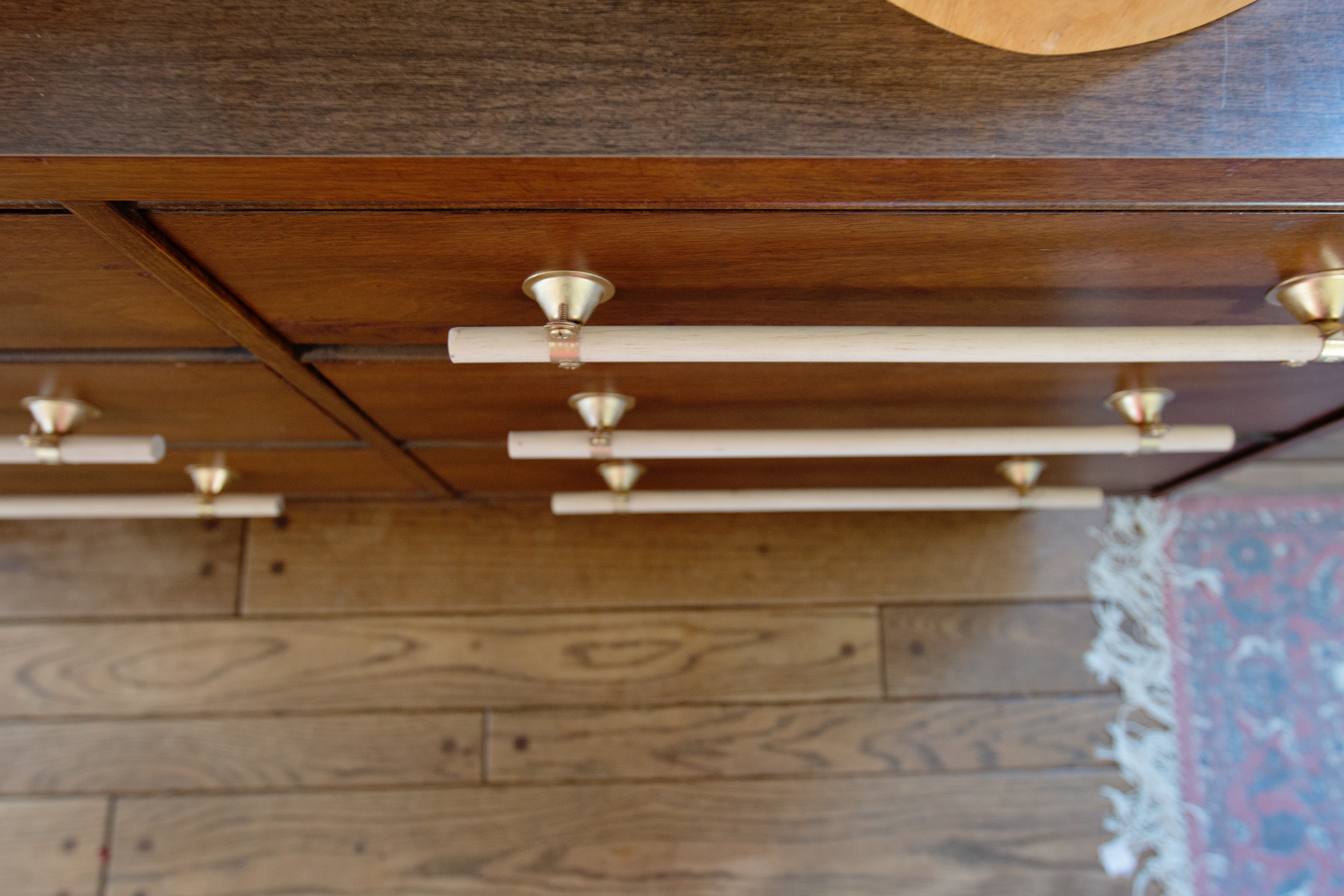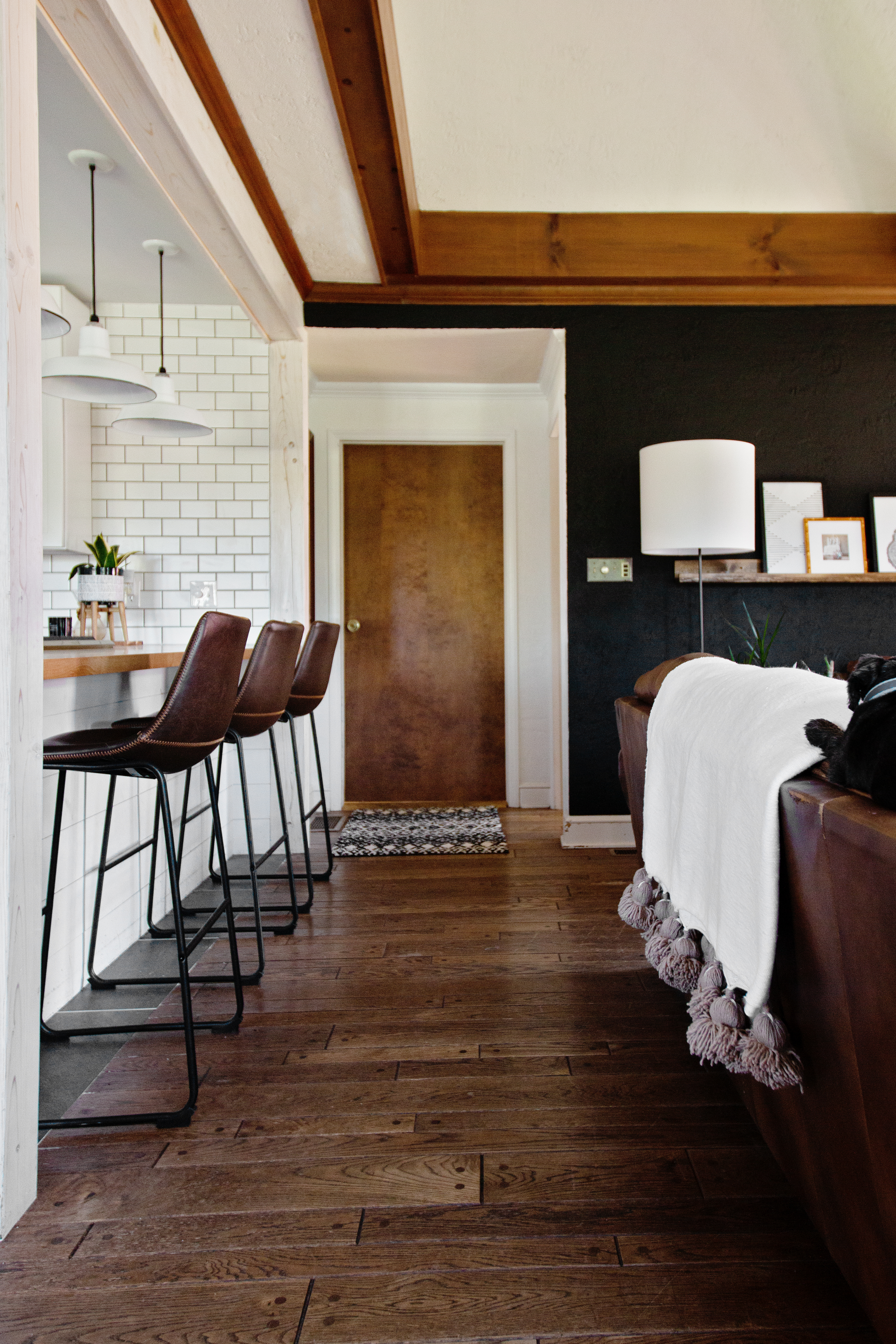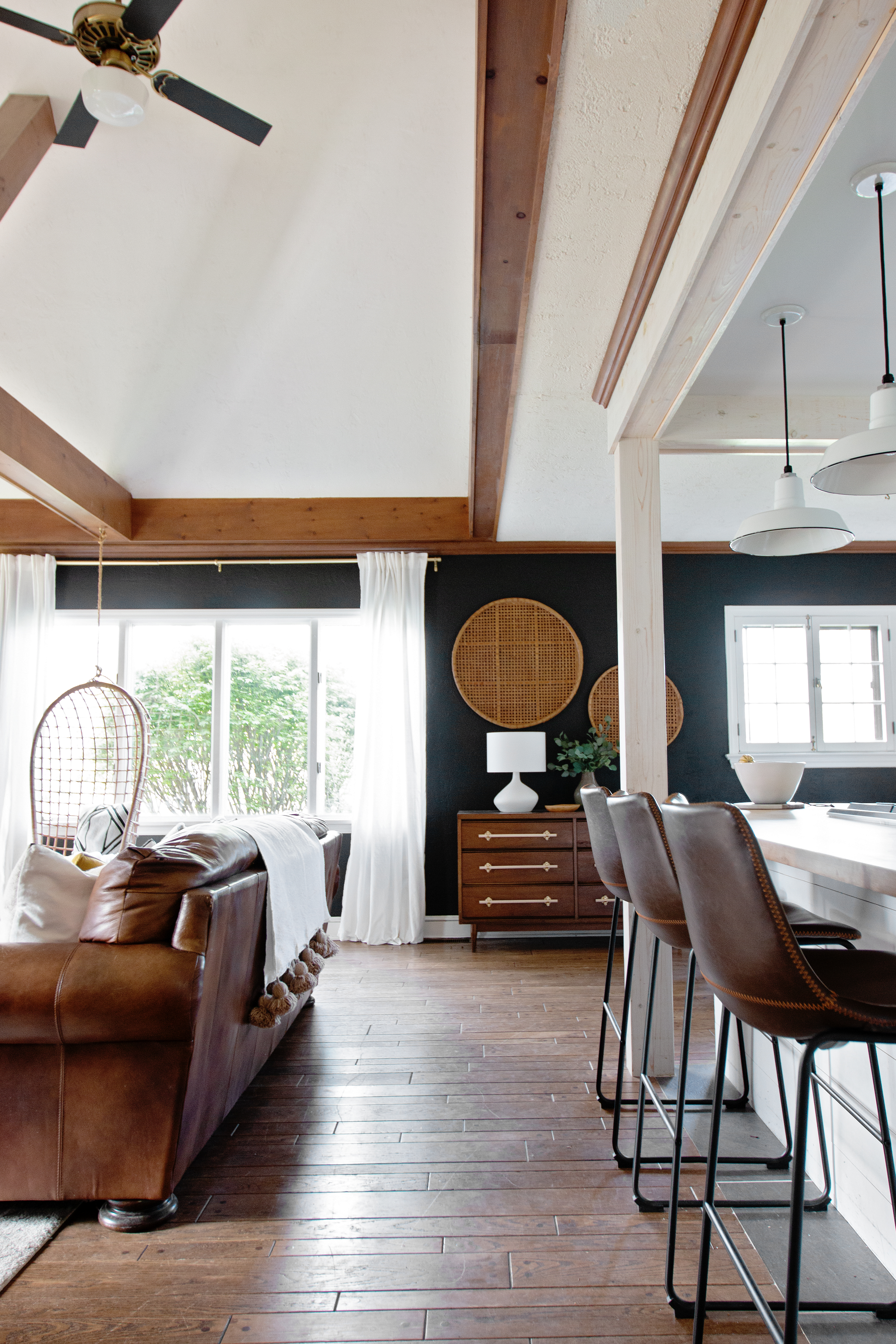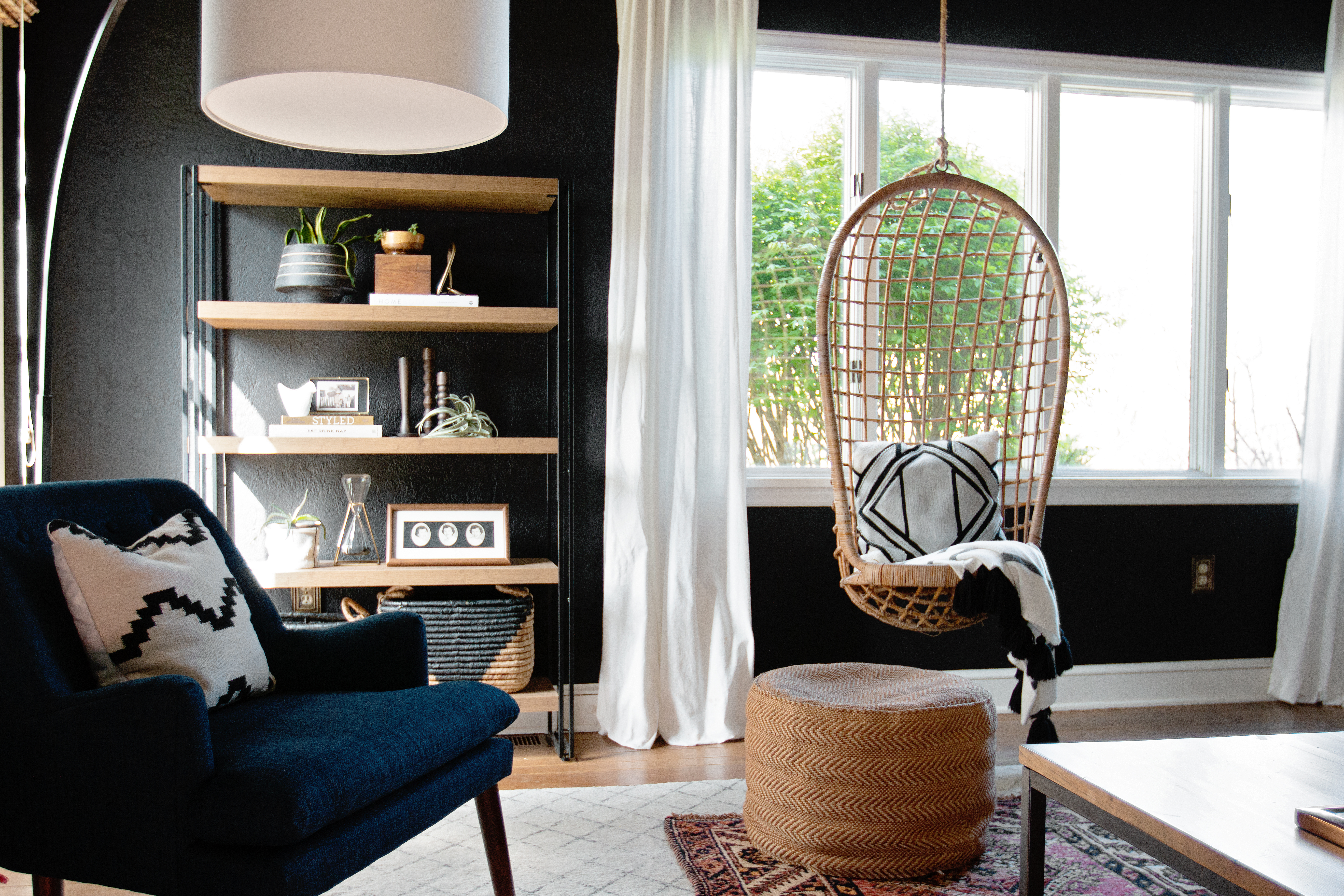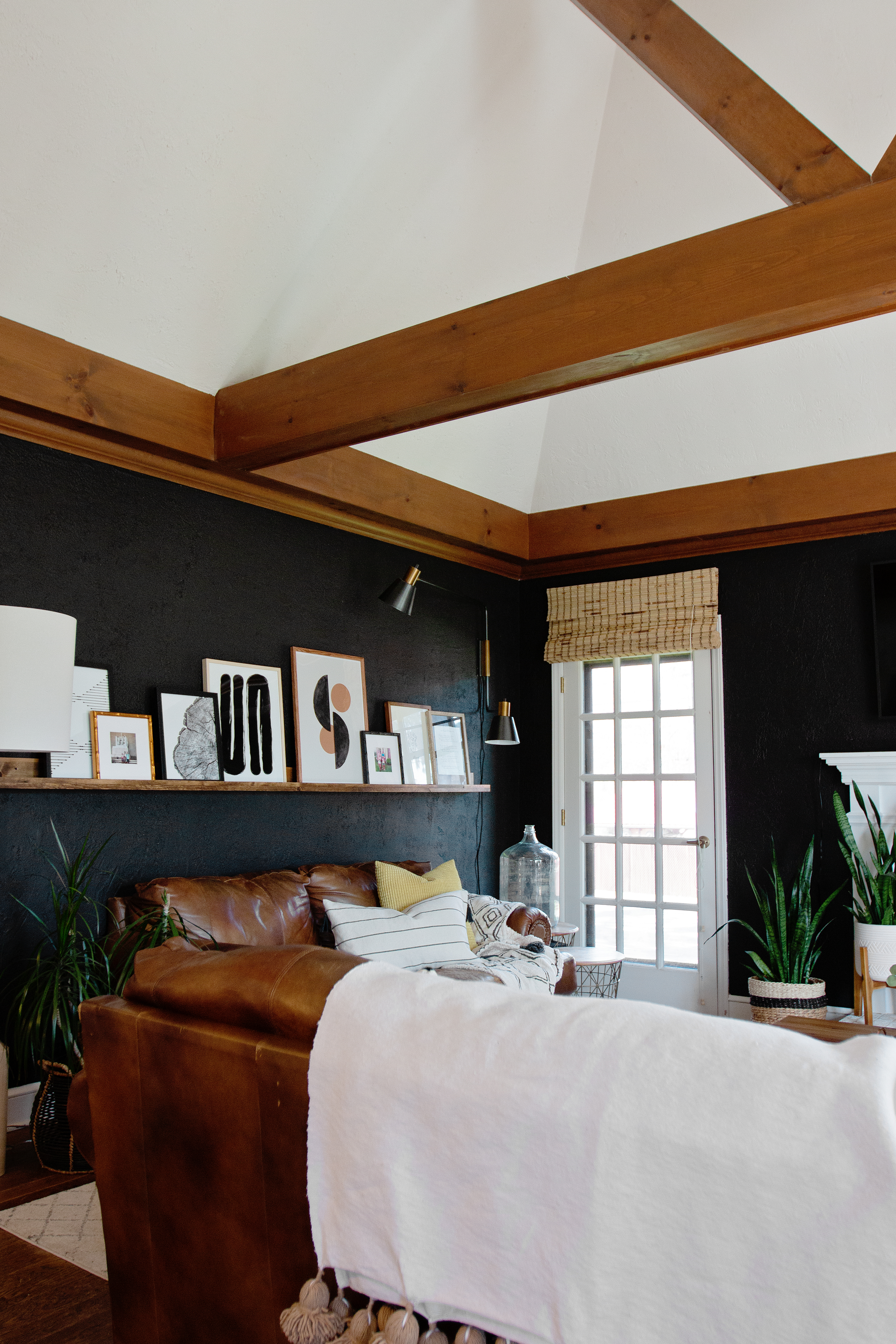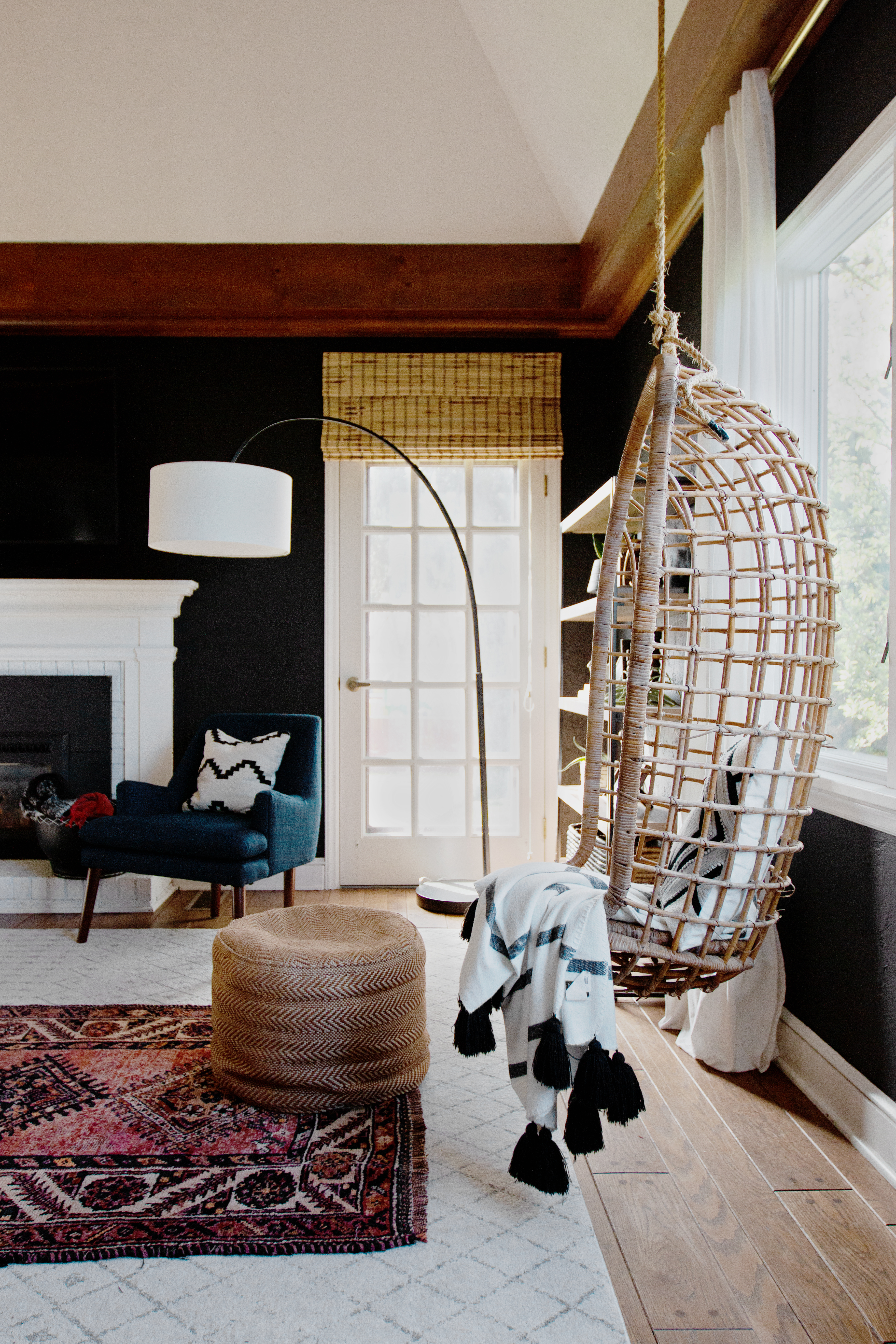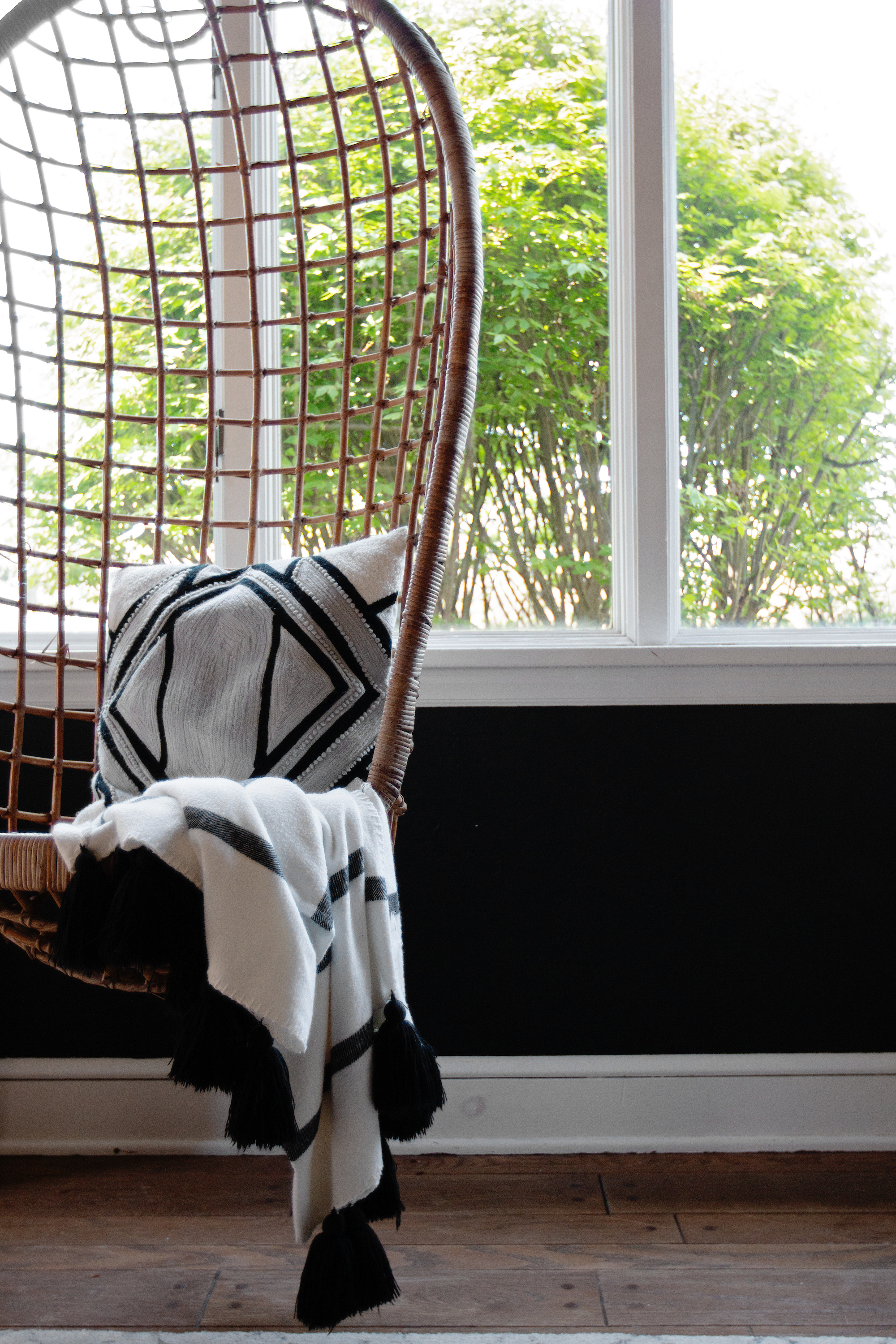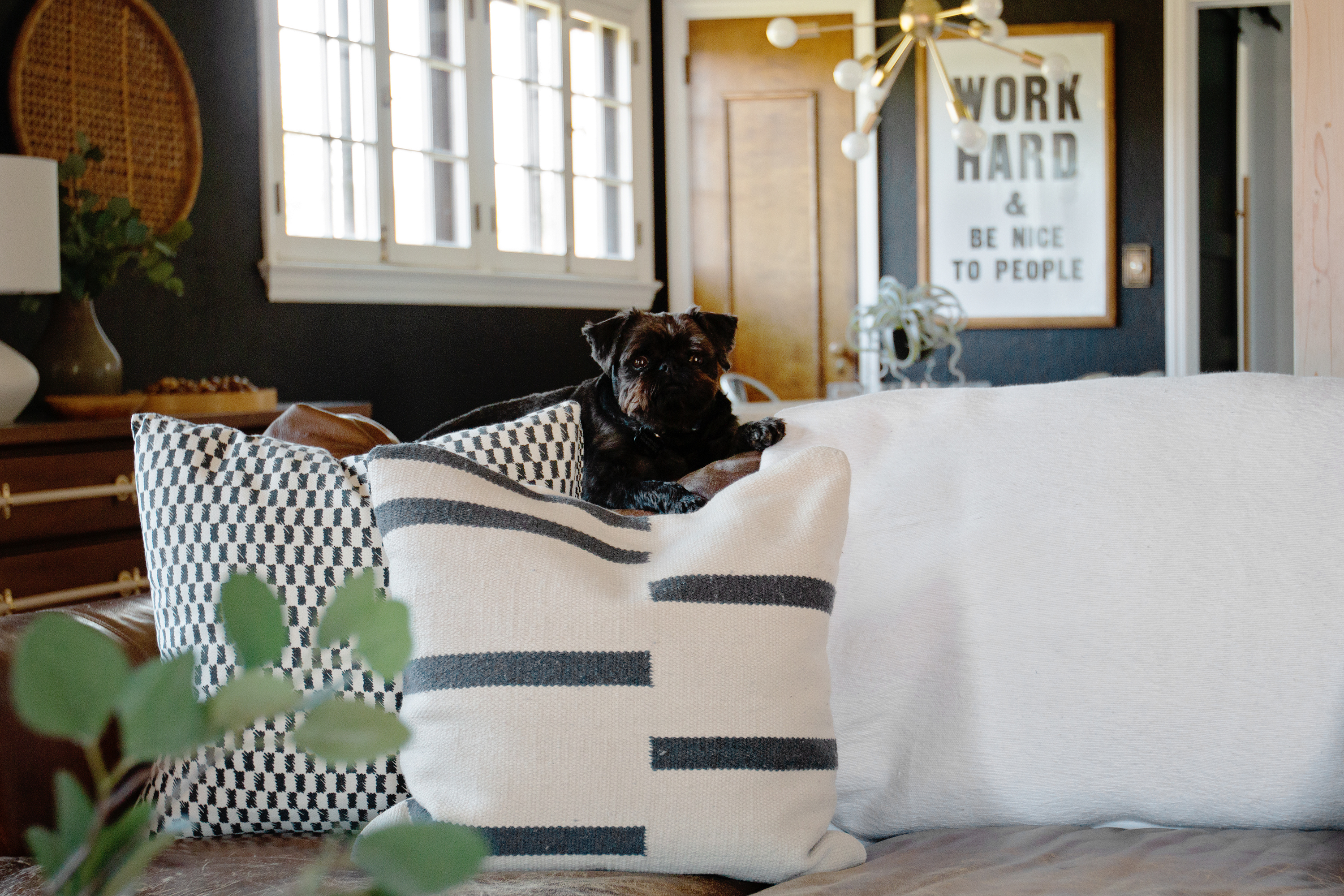 ---
Follow me over on Instagram for the whole process. Remember to follow along and check out the featured designers and guest participants!