/
the saxon inn | deluxe rooms + hallways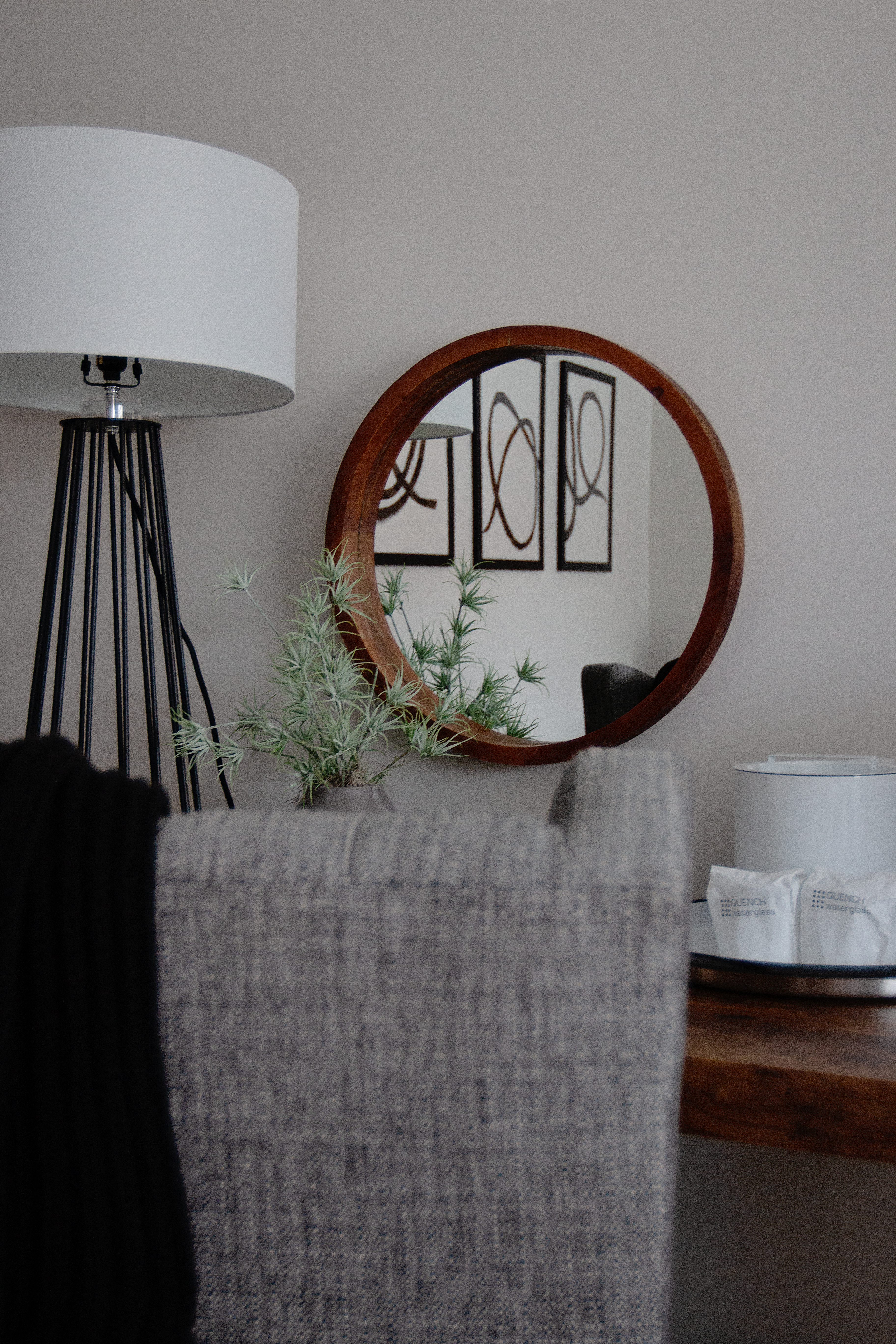 2 years ago, I had the honor of doing The Saxon Inn at Alfred University. I worked on the Managers Office, the Breakfast Room, the Foyer, the Executive Suite and the Stairwells. It was an amazing experience. We had been working on doing the rest of the rooms, the hallways and the exterior.
The hallways were the first to be done. They needed new carpet, fixtures and wallpaper. With Alfred being big into the Arts, I did 30 paintings for the hallways. Being an Alum, it made sense 🙂
THE HALLWAYS | BEFORE
---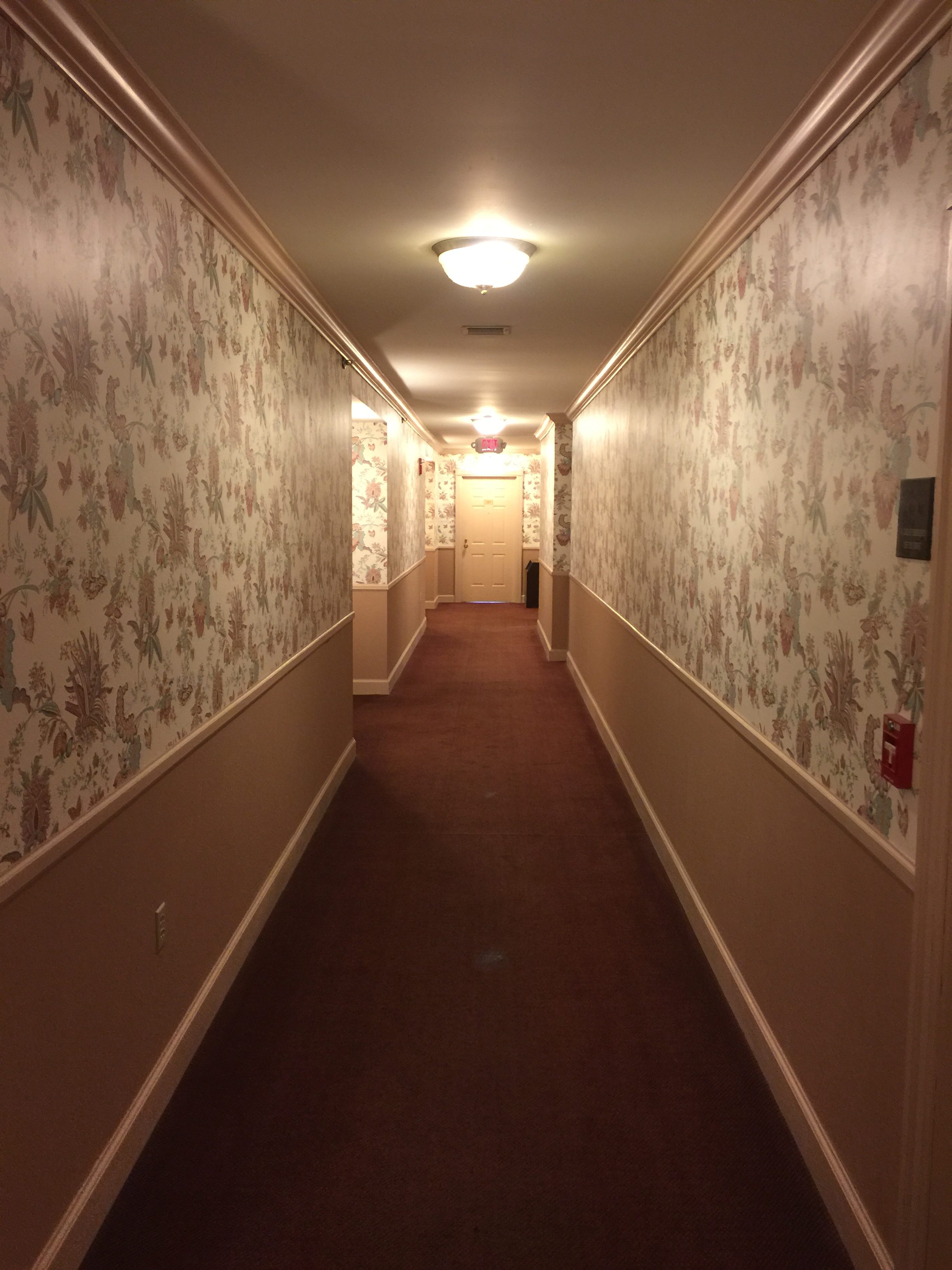 THE HALLWAYS | AFTER
---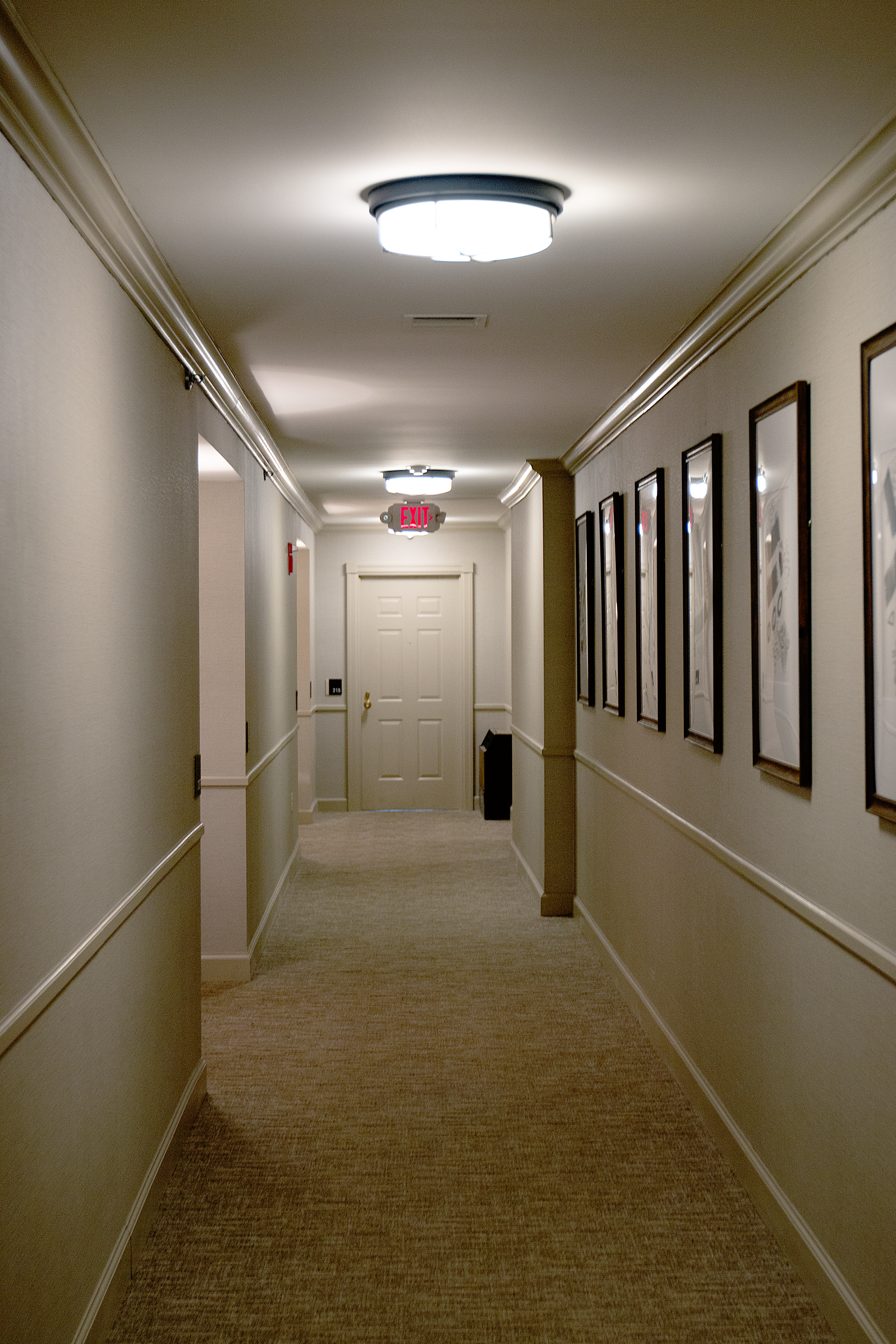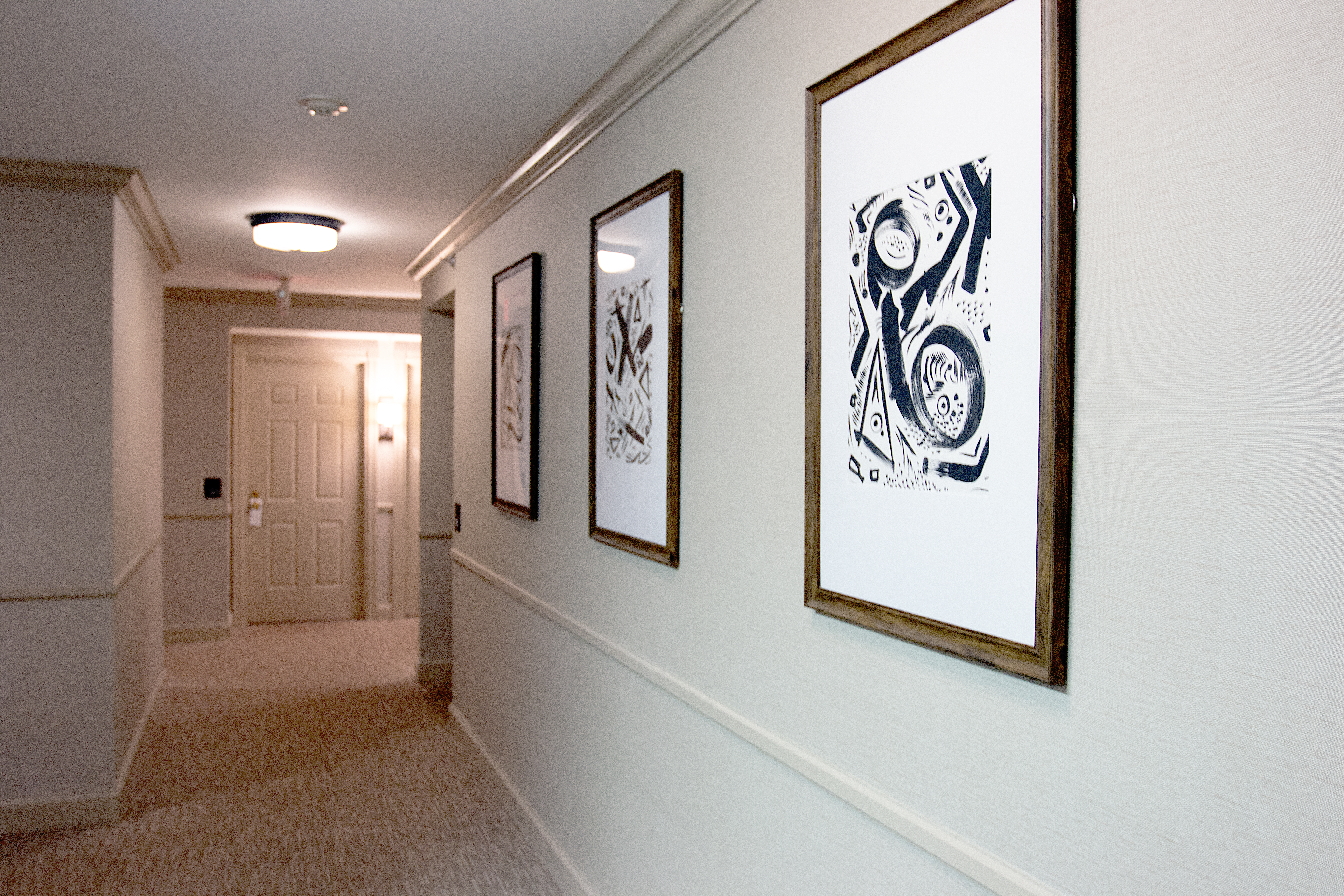 The Inn has 25 rooms total. We started working on the deluxe rooms. Wallpaper needed to be removed, walls needed painting, furniture needed to be upgraded, linens, cornice boxes, window treatments, sconces, decor… at TON needed to be done.
Being that it's a hotel, there are different things that need to be done to insure that people won't steal items. The headboards needed to be attached to the wall, artwork needs to be locked into place, etc. I had an idea in my head for a headboard that I thought would make the room look modern and comfortable. I contracted my step-father (who also made the cornice boxes), showed him my plans, and he made them. A great job in fact. So great, that I had him make a door for Kristen's office. A wow factor, for sure.
The budget allowed for new carpet or wallpaper removal/paint. Since the wallpaper was outdated and the carpet wasn't in bad condition, we took the wall route. This also included the trim, which I think made a huge difference going from dark to light trim. We used City Loft on the walls and Snowbound on the trim, both by Sherwin Williams.
DELUXE ROOMS | BEFORE
---

DELUXE ROOMS | AFTER
---

SHOP THIS POST
---
[show_shopthepost_widget id="3566101″]