/
the saxon inn conference room reveal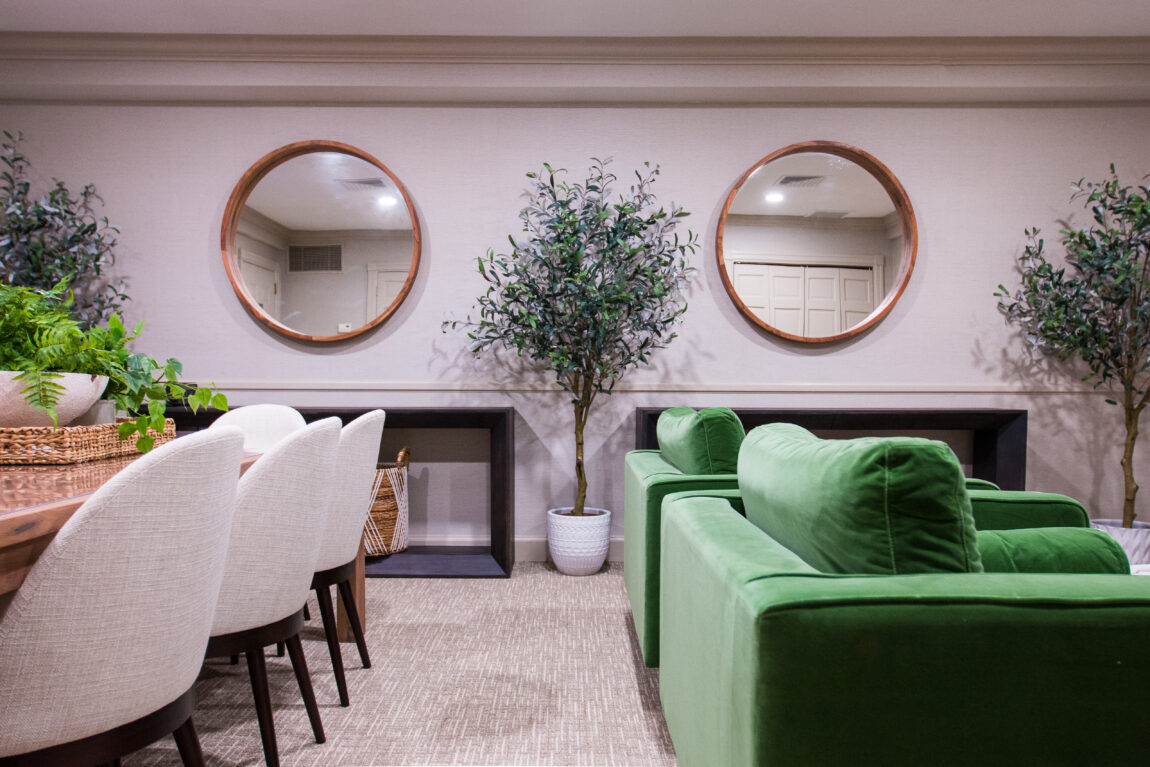 It's been around 4 years since I posted last! I assure you, I have still been working, just not posting. COVID hit, my health took a dive and life just happened. Didn't it do that for everyone?
I have been steadily working on The Saxon Inn, plugging along at the rooms. We (the Manager, Kristen and I) got the green light to redo the conference room (a well needed makeover) and I couldn't have been more excited. This room sits right off of the chairman's suite (on another note, will finally be getting new carpet!) and is used for meetings, as well as bridal parties for weddings, etc. I knew right away that I wanted this room to pop.
Enter the green velvet chairs of my dreams. Side note — velvet has come a LONG way and is now known for it's durability! Who knew. Let's start from the beginning…
The conference room has always been our 'prop closet' if you will. It's been dark and dreary for some time, so it's been holding our new and old furniture, accessories, decor, paintings — you get the point, and as we do hate do lose the room for storage, we are so happy to have a space for entertaining!
The space before was dark red carpet and baby blue walls, outdated furniture and only 2 lights in the entire room. The biggest obstacle in this space was the fact that there are no windows, so I knew that I wanted to make it feel like you didn't notice that large fact. I added recessed lights, sconces, 2 40″ mirrors, new wallpaper, new carpet and some amazing furniture. I wanted to use a frame tv in this space, so that when not in use — was a great piece of artwork.
Overall, we are both happy with the turnout and I can't wait for people to enjoy the space!