/
the one room challenge week 4: decor for the eye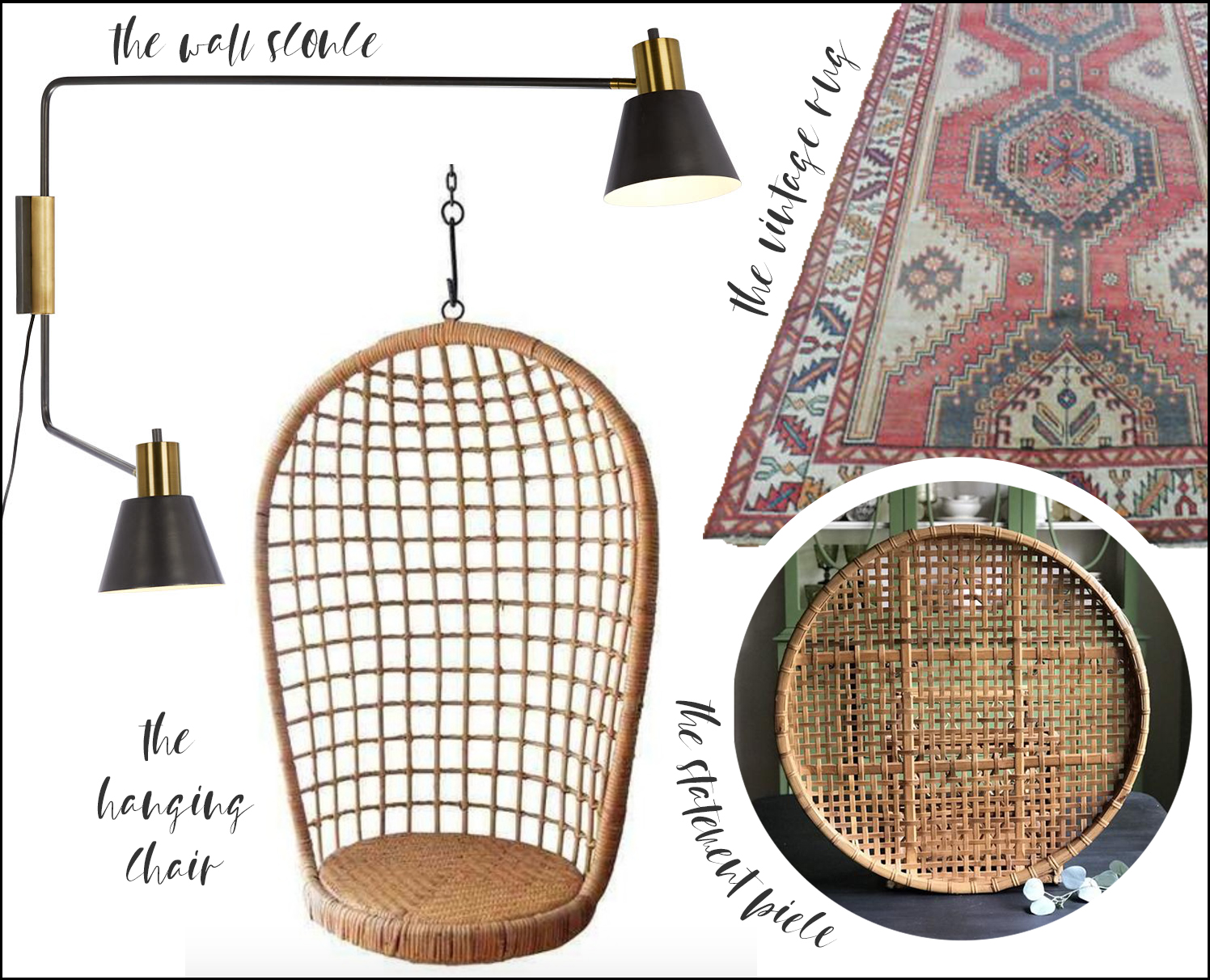 Week 4 of the Spring 2019 One Room Challenge! This week was a little different for me. I happened to be traveling back from Mexico on Thursday, and I'll be traveling back from Arizona this Thursday. I haven't been home in almost 2 weeks, so I will be talking about decor. If you're new to the ORC, here's a little bit about it!
The One Room Challenge is a bi-annual interior design event where over 3,000 rooms are transformed. It's led by 20 featured designers, in addition to over 200 guest participants! Every Wednesday & Thursday, blog posts are uploaded to show the room transformations. It will provide participants with a supportive, enthusiastic forum in which to share the process of transforming a room.
Decor Item #1 | The Statement Piece

I am a person who absolutely loves decor, BUT, it's few, far and between in my home. I prefer to have statement pieces. I was searching through Etsy and ran across the most adorable shop. Ginger has the sweetest items and her prices are really priced well. I'm a detailed person and the first thing that brought me to her shop, was the green cabinet in the background of her pieces. I know that sounds bizarre, but I'm a person who stares at everything else in the picture. Her styling is on point! She takes items that you would find and not think twice about putting it in your home, but find them on her site, and you're buying it in a second. Well done, Ginger. I found these winnowing baskets at her shop, and HAD to have them.
Decor Item #2 | The Wall Sconce

I'm obsessed with lighting. Ambiance, to be exact. If the lighting is wrong in the room, I have to change it. Weird, I know. I am obsessed with this wall sconce for several reasons, 2 switches with 2 different heights — and it plugs in! Two banger.
Decor Item #3 | The Hanging Chair

I happened to be looking on Facebook one day, and ran across a local shop that had this chair for sale. I contacted them and about died when it was $89! Win for me! Now, I just have to figure out how to hang it from 18 foot ceilings…
Decor Item #4 | The Vintage Rug

Lately, I have been obsessed with vintage rugs.  At night, I find myself searching through eBay to find the best deals on rugs. I recently scored this one and I am waiting to get home from Arizona to open it up!
---
TO-DO LIST
Paint room + trim
Paint chandelier over table
Replace fan
Handles for dresser
Hang rattan chair
Add wood mantle
Redo pantry door
New dining chairs or new cushions
Sconces next to fireplace?
Bench?
I'm loving this process and hope you're loving it too! Follow me over on Instagram for my progress. Remember to follow along and check out the featured designers and guest participants!