Katrina Rimel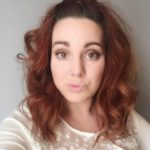 This was something I have been stressed about since we built the house. I had an idea of what I liked, but no clue how to put it all together on my own. I knew from the moment I walked into Trend Addictions, that Megan was amazing at what she does. I love her style and the way she can put things together and make it look like something right out of a magazine. I've always said "you really need to come help me with this house…." When she announced that she would be offering her services professionally, I didn't hesitate to hire her for this. This is definitely an investment, but it was so important to me to have the inside of the house finished the way I wanted and not have to stress over it. Megan worked with our budget and went above and beyond what I expected. I love everything from her thrift store finds, to items she found online. It's the perfect mix and I can't believe ALL of this was within our budget. I would do this again in a heartbeat and I would encourage everyone to do it as well. I am already thinking of having her come back in the near future to finish our loft and kids bedrooms. Thank you Megan (and Nick for the heavy lifting).
Lori VanDeWall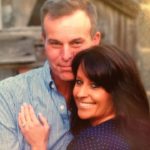 My husband and I built a timber-frame home last year. We used a combination of reclaimed, rustic elements mixed with modern components. Feeling like our home needed more furnishings and accessories, we enlisted Megan and her expertise to decorate our home. She was wonderful to work with. We established a budget and Megan utilized the budget to its maximum potential and delivered an amazing transformation. She incorporated personalized elements to reflect our personalities and references to our family members. Megan was professional, and timely. Reveal day was so exciting and it took us hours after Megan left to take it all in. Our experience was a positive one and we would highly recommend Megan to anyone interested in a home makeover.
Jennifer Cole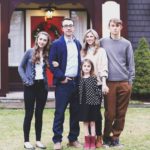 Megan captured the girl's individual personalities down to the smallest detail while taking into consideration practical needs such as organization, storage and layout. By creatively mixing existing pieces with new, she stayed under budget. The girls are in love with their new bedrooms!
Molly Turner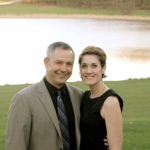 Hiring Megan was one of the best decisions I could have made after purchasing our new home. She's timely, organized, and excellent at what she does. She truly has the vision to see an empty space, take your likes, interests, and makes your vision come to life. We appreciate everything she has done and would highly recommend her expertise to those who lack the time and need direction in designing a dream space for your family.
Ashley Loper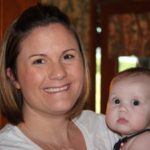 It is amazing and we are still in awe. I knew I would love it but I was iffy on CJ, and he still can't stop talking about it. His grandpa's gavel and the golf clubs are his favorite, as well as the formal living room. This experience has been great. You kept in touch with me, you stayed on budget and you picked out and designed everything the way would never have imagined. You truly have a gift and every room is cozy and incredible. Worth every penny for sure!
Heather Lanphere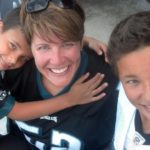 Working with Megan was an amazing experience from start to finish. She has such a wonderful eye and sense of style but really uses that to incorporate my style into a beautiful, cohesive, finished product. The attention to detail is perfect including all the way down to how the light would play across the room. The room is beyond comfortable, she managed to make it warm and cozy but yet bright and spacious. She incorporated my sentimental pieces and made them fit into the design perfectly. She puts a big priority on sticking to the budget and always seemed to find a way to make the impossible work. Never before have I had a project that was so much fun from start to finish.